2008 Tesla Roadster Prototype Being Auctioned With $1M Starting Price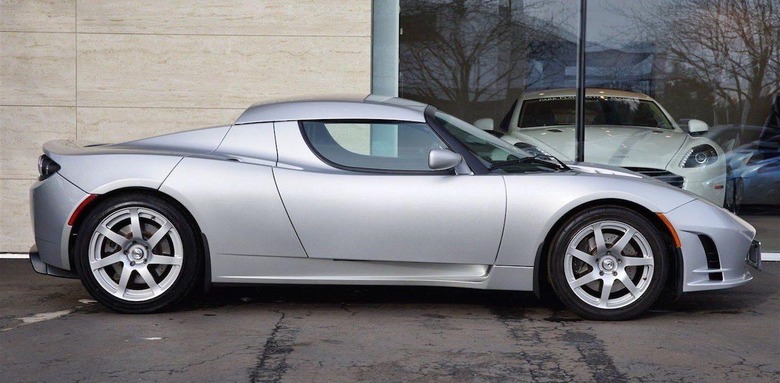 Tesla may be on the verge of turning the electric car into a staple in the US, but almost ten years ago it was just an automotive startup with a flashy, all-electric 2-door coupe. When the Tesla Roadster debuted in 2008, it was fast and exciting, but who could've guessed that the Elon Musk-founded company would go on to upend the car industry and spur every major manufacturer into producing an EV. Well, if you have $1 million burning a hole in your pocket, now you have a chance to own a potentially historic Roadster model.
eBay user Jester944 is selling a rare, mint-condition 2008 Tesla Roadster, but what make it so valuable, they argue, is that it's #32 out of 33 prototypes that weren't sold to the public. $1 million for an 8-year old car that originally sold for over $100,000 might not seem like such a great investment, but as the seller writes on the listing:
"Imagine what the first Ferrari prototype models would go for. Take that 30 years into the future when most cars are electric and they'll be able to trace their history back to Tesla, the company that is changing the industry, and this being a prototype of its first model."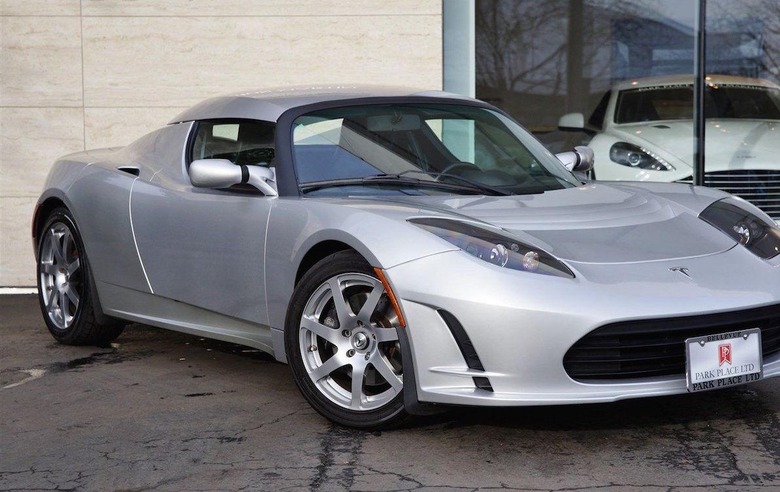 The Roadster has just over 18,000 miles on it, and it was apparently used for marketing. Also unique as a prototype is that it features a genuine gear shift knob, which wasn't included on most later models. Included with the coupe are the hard and soft tops, a 240V wall charger, and a portable charger.
The seller notes the car is in perfect working condition, however it now gets a range of 160 miles on a full charge, much less than the original 245 miles offered when the Roadster first went on sale. On the other hand, if you plan on regularly driving your $1 million investment, you could always pay Tesla $29,000 to upgrade it with 70kWh battery that offers roughly 340 miles of range.
It looks like no other buyers have made offers on the auction yet, but with just over four days until it closes, your window for a "future classic" won't last much longer.
SOURCE eBay