20 new Tesla Semi electric trucks joining FedEx fleet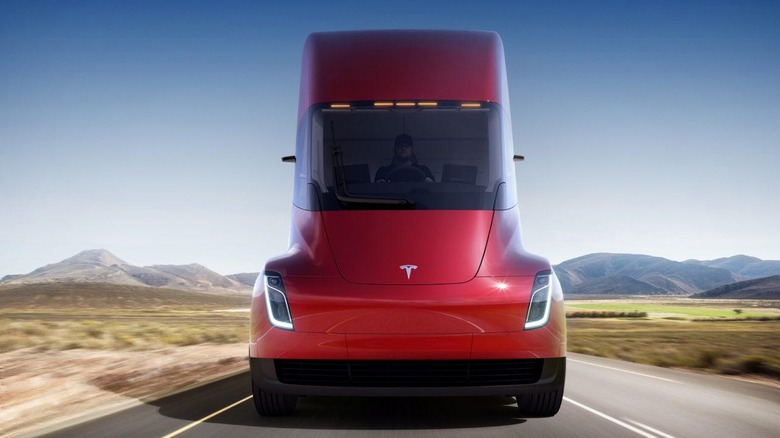 FedEx will add twenty Tesla Semi trucks to its fleet, with the delivery firm planning to trial the all-electric big rigs into its FedEx Freight division. The trucks, which were announced last year by the California electric car company, are expected to go into production in 2019.
Back when Tesla CEO Elon Musk took the wraps off the Semi, he wasn't short on promises for what the vehicle would do for the logistics industry – and the environment. The truck has around 500 miles of range, Tesla promises, and a 0-60 mph time of just five seconds. That makes it considerably faster than its typical diesel counterpart.
It also promises to be safer. There's Autopilot, as on Tesla's consumer vehicles, for navigating multi-lane highways with driver supervision, The driver sits in the center of the vehicle, flanked by touchscreens which have direct integration with operator dispatch systems.
On the charging front, Tesla is working on so-called Megachargers, which will supply what Musk described as "24/7, guaranteed low [cost] electricity." They'll be solar powered, too, though of course fleet operators will be able to charge the trucks themselves – and, practically speaking, it's likely that many journeys will be made using power that has been sourced from a private depot rather than a Tesla Megacharger.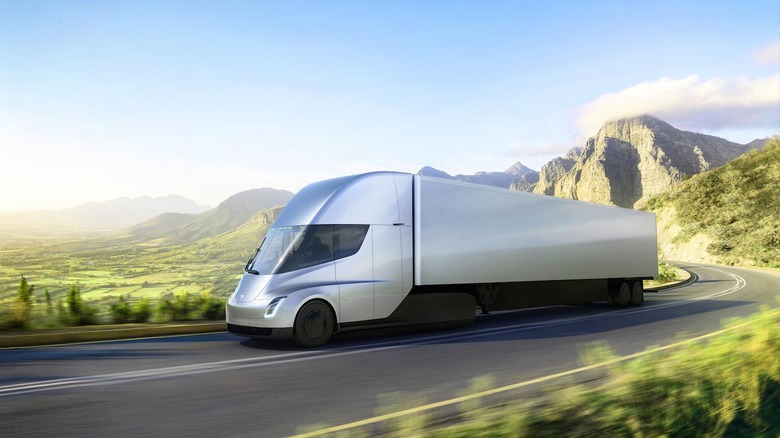 "FedEx has a long history of innovation and incorporating sustainability efforts throughout its global network," Mike Ducker, FedEx Freight president and CEO, said of the twenty reservations. "Our investment in these trucks is part of our commitment to improving road safety while also reducing our environmental impact."
As you'd hope, it's not FedEx's first effort to reduce the emissions that its fleet produces. The company has a variety of drivetrains in operation, including electric vehicles, hydrogen fuel cells, natural gas, and hybrids. That's on top of regular trucks that have improved on their diesel economy too. The company claims that, since 2008, it has "saved more than 158 million gallons of gasoline" in the process.
Although production and delivery of the Tesla Semi is still some way out, FedEx is actually fairly late to the party with its reservations. Arch rival UPS announced it was reserving 125 of the vehicles back in December 2017, for example, while Walmart and others inked their place in line the previous month.