Lexar may have only returned to the flash storage space last year, but it's wasting no time in offering a ridiculously large SD card. The new Lexar Professional 1TB 633x SDXC UHS-I card is one of the largest SD format memory cards you could find for your camera, video camera, or 3D capture rig.
Indeed, it's a frankly ridiculous amount of storage to be had in a single card. If you were shooting 4k video at 60fps and 200 Mbps, for example, you're looking at 25MB per second. That would mean you could fit around 640 minutes of 4K video on this one memory card alone.
It's a Class 10 card, using UHS-I for higher data transfer speeds. Lexar is quoting read speeds of up to 95 MB/s, in fact, though write speeds will unsurprisingly be slower. That still clocks in at an impressive 70 MB/s, the company says, twice the write rate of its 512GB card in fact.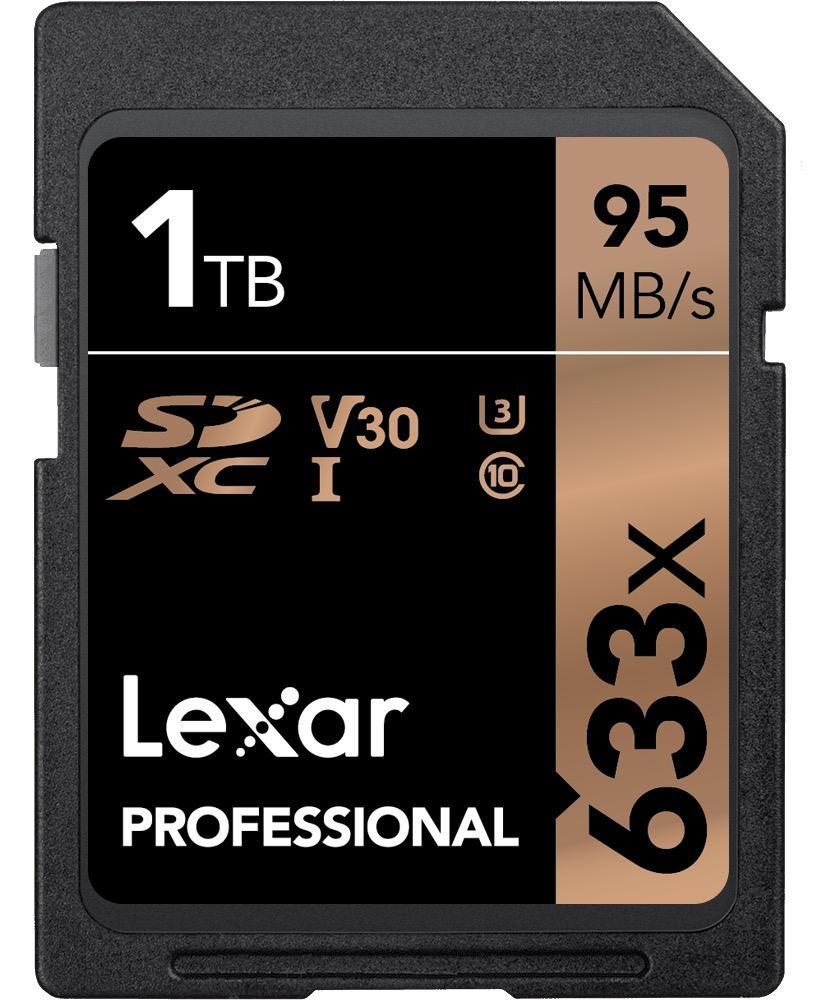 Of course, some photographers and digital content creators might be wondering why they'd want a single, huge card, rather than several smaller ones. Lexar's argument is that it's a workflow boost. Not having to stop to switch out smaller cards means you can focus on capturing rather than managing data.
All the same, you pay handsomely for the privilege of one of the biggest memory cards on the block. A Lexar Professional 633x 512GB SDXC UHS-I card, for instance, currently has a street price of around $220. The 1TB Lexar Professional 633x SDXC UHS-I card, meanwhile, comes in at $499.99.
In short, you're paying more than twice the amount for that flexibility, as well as the significantly faster write rate. Depending on your content capture of choice, the latter might make more of a difference. When it comes to 3D capture in particular, you're looking at significantly large amounts of data to be saved, particularly when you get to 4K and 8K resolution.
Lexar says that the new 1TB SDXC card is shipping now. It comes with a limited-lifetime warranty, and gets fed through the company's quality lab testing where its compatibility with over 1,100 different devices is examined.
Disclosure: SlashGear uses affiliate links, If you click on a link in this article and buy something we'll get a small cut of the sale.