1960's VW Beetle gets "LEGO Creator Expert" set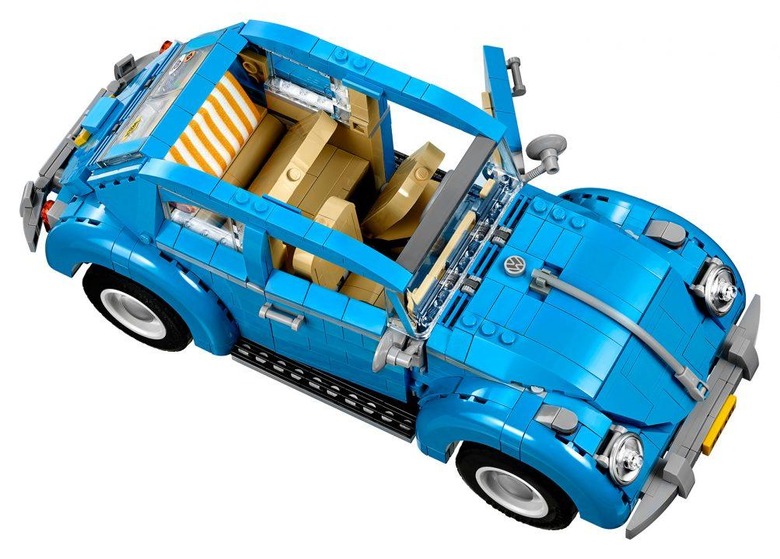 Today the folks at LEGO have revealed their next ultra-detailed vehicle set: the "1960's Volkswagen Beetle." That's complete with a surfer theme and a fabulous azure-blue paint job. Color scheme, that is to say. Please don't paint your LEGO bricks. This set also has an "authentic" 4-cylinder air-cooled engine and fuel tank and a fully accessible interior with beige seats that tilt forward. Four different license plates, too.
The hood on this set can open to access a spare tire and the vehicle's fuel tank. In the trunk you'll find the 4-cylinder air-cooled engine, and once in the doors you'll find an extremely detailed interior.
You can also access the interior via an easily removable roof section.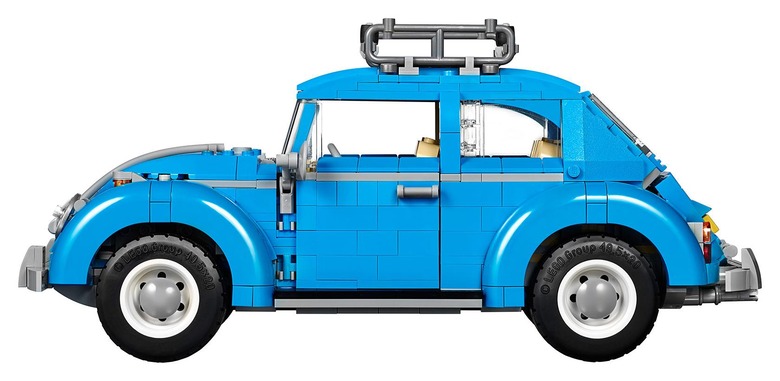 There's a handlebar for each door on the inside and out. There are fading edges and rounded tire enclosures. There are wing-mounted turn signals.
There are pieces in this set you've likely never encountered before – have a peek at those tail lights to see what I mean.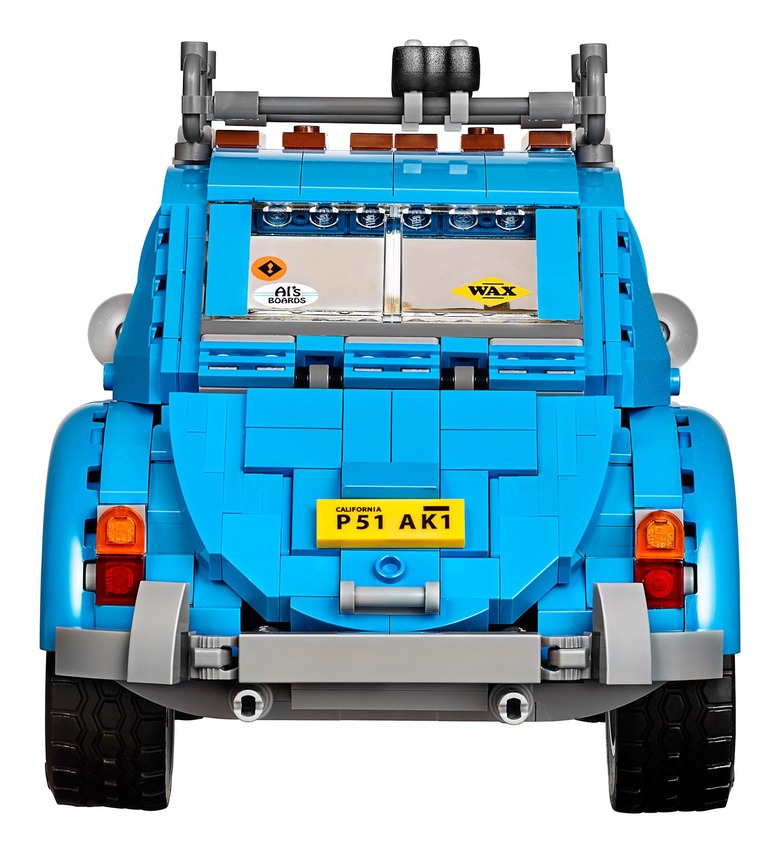 You'll have truly unique pieces like the VW circle brick, and stickers that can be placed on the back window for ultimate surf-ready action. There's a bit of cloth, as well – that's a fabric beach towel.
This model is over 11-inches high, 10-inches long, and 4-inches wide. It's made up of 1,167 pieces and is age rated at 16+. You'll be able to pick this set up for $100 USD from a LEGO store near you – or online at LEGO as well.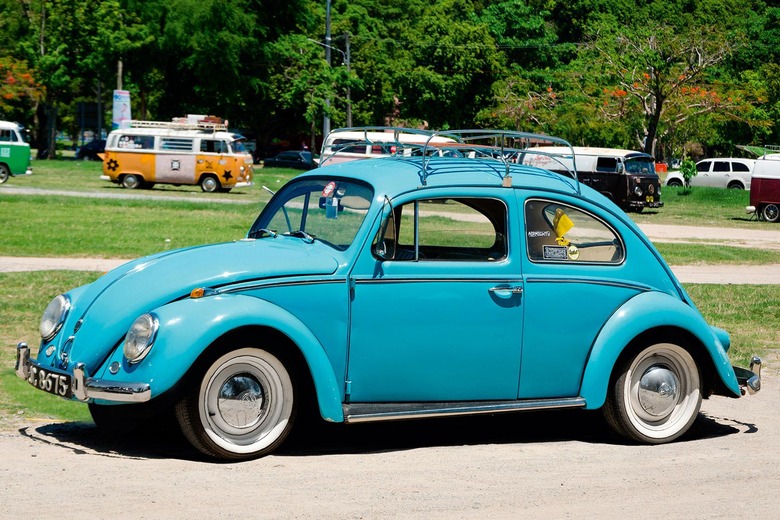 ABOVE: A real Beetle as shared by LEGO – their inspiration for this newest model.
ALSO NOTE: This is not the first time LEGO has released a Beetle – but it is by far the best version of the Beetle they've ever revealed. One of the previous "official" versions of this classic model include a lot more flat-bricking, well before the modern era of new bricks.
There've also been plenty of unofficial models shared with the web – but none so fantastic as this new one straight from LEGO.
Above you'll see a set of other Beetles and Beetle-like creations. If you are the owner of one of these models, let us know!