California's Monterey Car Week event is currently taking place, as you can guess from all the big car announcements and flashy concepts being shown off. That means it's also the place the for annual RM Sotheby's classic car auction, and this year's top ticket item was a 1956 Aston Martin DBR1. The gorgeous turquoise automobile sold for $22.5 million, making it the most expensive British car ever auctioned.
The value of this DBR1 lies in several aspects: first, it's seen as "the most important model in Aston Martin history. It's also the very first to be built out of only five produced between 1956 and 1958. This chassis was developed and purpose-built by racing design chief Ted Cutting and was designed to be raced at Le Mans. And finally it's the only DBR1 to be publicly sold.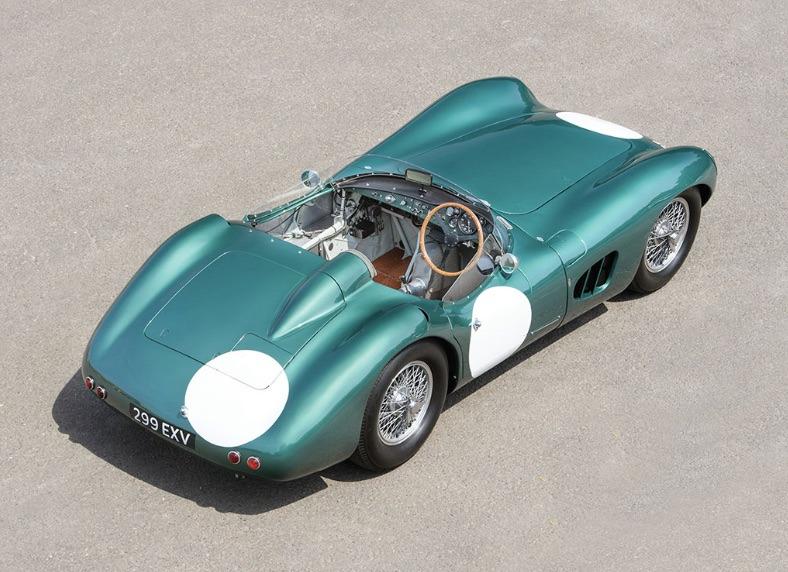 While this DBR1 never won the 24-hour race at Le Mans — a later model did, however — it did take first place at the Nurburgring 1000 kilometer race in Germany in 1959. The car's six-cylinder engine produced 268 horsepower, and in 1962 it was licensed for street use after being sold.
The auction house noted that the car's original engine is included with the sale, however because it's "too precious" to risk driving with, a modern replica engine with 301 horsepower has been fit to the DBR1 in its place. As a result, the car is said to run in pristine condition, with everything inside, from the seats to the dashboard instruments, perfectly restored.
SOURCE RM Sotheby's