17-inch MacBook Pro faces death this year claims analyst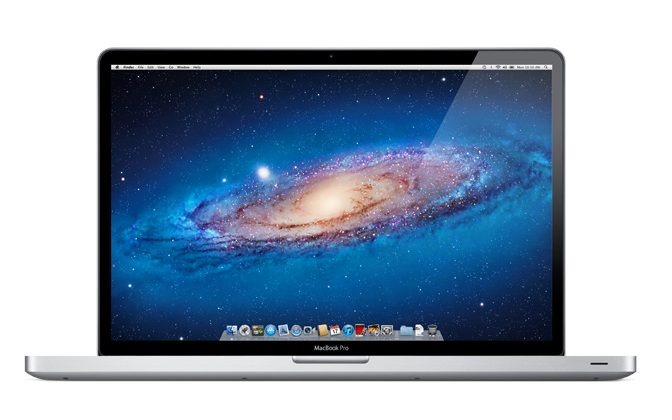 Apple will ditch its 17-inch MacBook Pro in 2012, analysts have predicted, trimming the company's Mac line-up as it chases an Air-style ultraportable refresh. Shipments of the largest notebook, currently priced from $2,499, have slumped, KGI analyst Ming-Chi Kuo cites in support of his claims, "in order to maintain a lean product line strategy."
The prediction came as part of a general set of suggestions as to Apple's computing strategy for 2012. Kuo predicts a spike in Mac business performance this quarter, helped by Ivy Bridge upgrades and back-to-school demand; he also expects a new entry-level MacBook in early Q3, pulling on some of the advantages in portability and performance from the MacBook Air and Pro ranges.
As for the 17-inch MacBook Pro, however, Kuo argues it no longer has a role in Apple's updated line-up. That does partly fit in with previous industry rumors, which have focused on the imminent refresh of the 13- and 15-inch MacBook Pro models; they're tipped to get a more Air-themed design and drop the optical drive.
"Apple's Mac business in 2Q12 will be boosted by several factors. Three of which are: (1) Mountain Lion, which integrates iOS features with Mac OS, Apple TV's interaction function, will be launched in June; (2) upgrading to Ivy Bridge; and (3) back-to-school demand. We forecast Apple will sell 5.32mn units of the Mac series (up 28.5% QoQ and 35.2% YoY) in 2Q12, making it the main growth driver.

We also predict Apple will roll out a fully new MacBook model in early 3Q12, boasting strong performance and easy carryability by combining the advantages of MacBook Air and MacBook Pro.

While adding new products, Apple is likely to stop making the 17" MacBook Pro this year due to falling shipments, in order to maintain a lean product line strategy." Ming-Chi Kuo, analyst, KGI
Although the 17-inch model has a loyal following of power users, Apple's argument could be that a 15-inch Ivy Bridge Pro paired with an external display would pay dividends in terms of screen real-estate and performance. Meanwhile, there are also rumors of a Retina refresh for the Pro, with a 2880 x 1800  display in a 15-inch form-factor, which could perhaps alleviate some of the pain in losing a couple of inches.
[via MacRumors]