16-Lens Camera Maker Light Developing 9-Lens Smartphone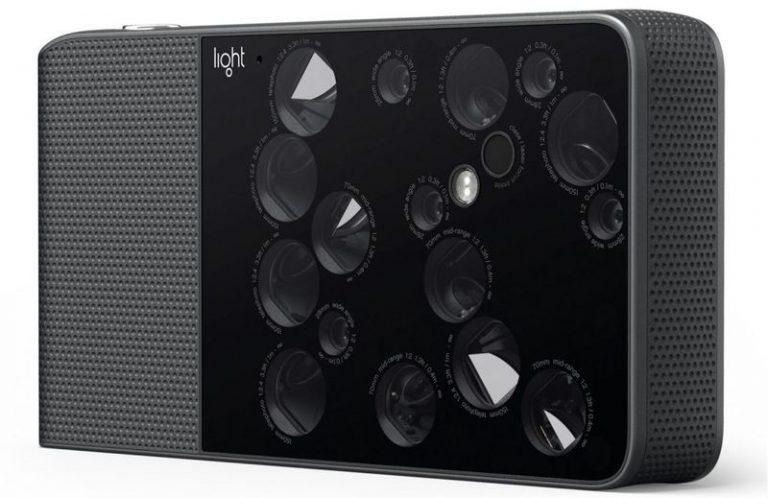 It's been a few years since we've heard from Light, the camera company that made headlines with the L16, a point-and-shoot sized camera featuring a whopping 16 lenses, allowing it to capture DSLR-quality images. The L16 finally entered production over a year ago, but now there's word that Light is working on bringing its multi-lens tech to a smartphone.
The L16 camera works by using multiple lens at once to capture an image, each at different focal lengths, combining all the data together to create a single 52-megapixel photo. According to a new Washington Post report, Light is already working on smartphone prototypes with this camera tech, including one with nine lenses on the rear.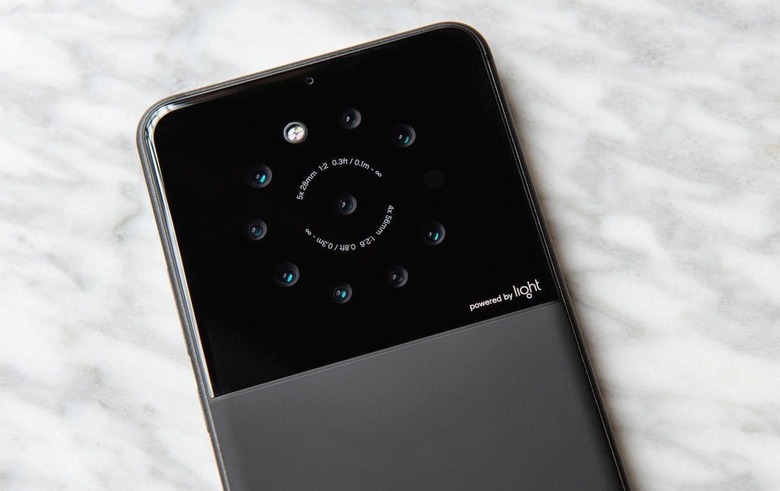 Multiple prototypes are said to be in the works, with between five and nine cameras on the back (like shown above), and the ability to capture 64-megapixel photos, all while keeping the phone just slightly thicker than the iPhone X. Light didn't get into exact specifics, but said that its multi-lens smartphone would be announced sometime later this year.
It wasn't made clear if Light is developing this phone on its own, or working with existing smartphone makers. The other important thing to keep in mind is that the device won't be cheap, with the L16 camera priced at $1,950. Dropping the lens count to something like nine might help reduce costs, but not by much. Regardless, it's exciting to think about what a nine-lens smartphone could be capable of, especially with dual-lens phones becoming the norm.
SOURCE Washington Post