Those following the digital camera industry may remember hearing about a unique little device from a company called Light: the L16, a single camera with a whopping 16 lenses. Designed to take photos with DSLR-level quality but with the form-factor of a point-and-shoot, the L16 began life as a crowd-funded project in 2015 and is currently in final production. While shipping is still a few months away, Light has revealed what customers will soon be getting their hands on.
The L16's 16 cameras include five 28mm f/2 wide-angle lenses, five 70mm f/2 midrange lenses, and six 150mm f/2.4 telephoto lenses. These all combine to form a single device with an impressive 52 megapixels.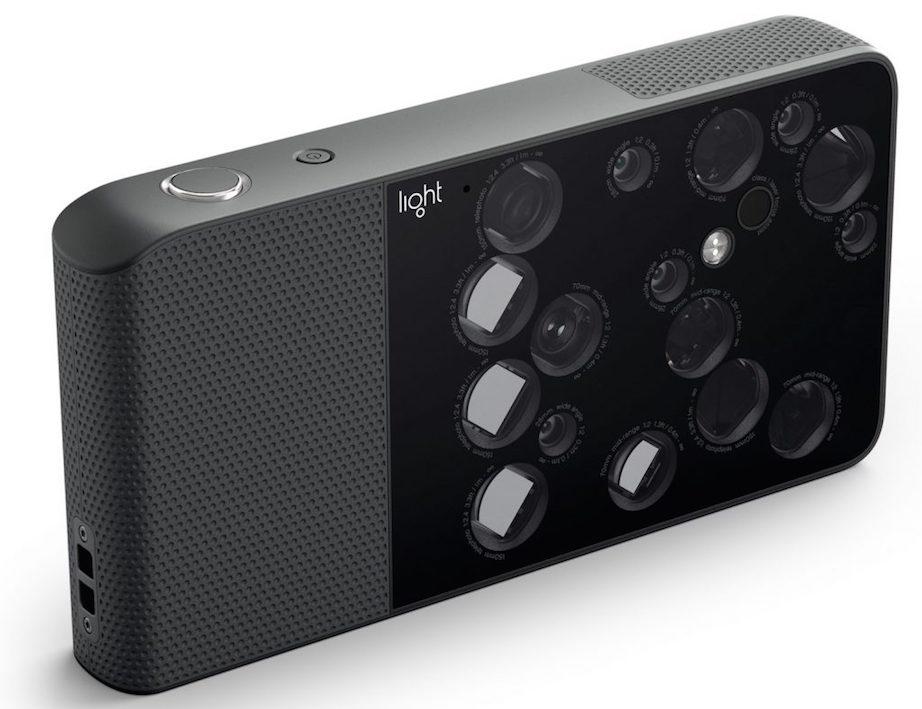 Adjustments from the last time we saw the L16 include moving the flash to the center of the lens modules, and flattening the edges of the hand grip. We're still awaiting a clean look at the controls on the back of the camera, as well as the location of things like a USB port.
Light says the L16 will be priced at $1,700 for retail, however they are not accepting any new orders at the moment. The company is currently focusing on production to meet the initial pre-orders, which are scheduled to begin shipping on July 14th, but will begin taking new orders later this year.
SOURCE Light