1,500-Year-Old Mosaic Map Reveals Byzantine Israel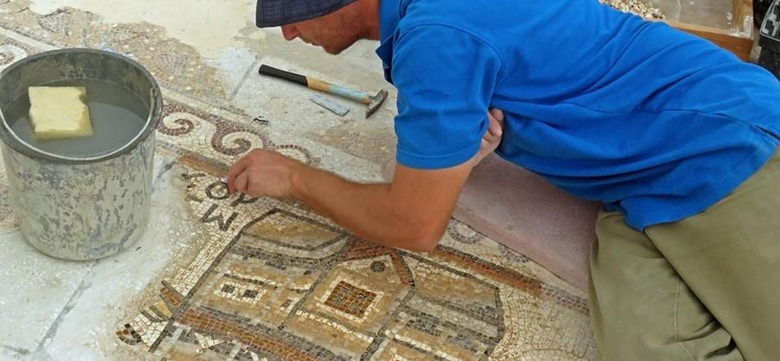 The Israel Antiquities Authority has announced that a lost mosaic map has been found in the the southern Israeli town of Kiryat Gat. The initial find was made 2 years ago, while the full restoration was initiated – and completed – in that time. Now the archeologists involved in the project are prepared to make the find fully public. The mosaic map measures around 11.4-feet (3.5-meters) square, and was found in what was the floor of a church standing back in the Byzantine period.
In Qiryat Gat, Israel, in what's now largely an industrial park, this 1,500-year-old mosaic shows a map of buildings and streets. "The appearance of buildings on mosaic floors is a rare phenomenon in Israel," said a statement from Sa'ar Ganor and Rina Avner, two archeologists involved in the dig.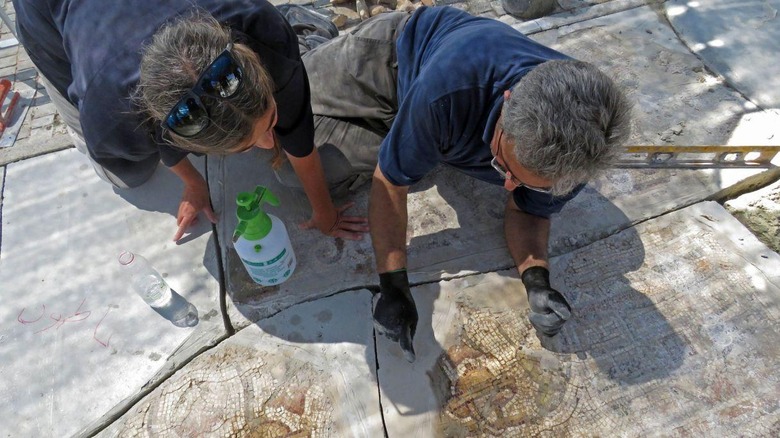 Oddly the mosaic does not necessarily depict the town in which it was found. Instead, it appears to show the origins of the congregation – possibly – from the settlement of Chortaso, also written חורטסו, in ancient Egypt. While the exact location Chortaso is not known, we do know that it existed somewhere inside the Sinai Desert.
The closest these two cities could have been to one another is around 30 miles, give or take a few – they could also have been hundreds of miles from one another.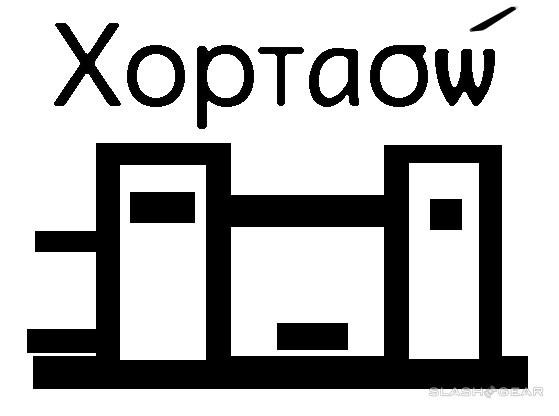 Other mosaic maps have been found with mention of Chortaso – like this example from Medeba – though in most cases you'll only find mention of Chortaso, as depicted with an image of two towers with a gate between them.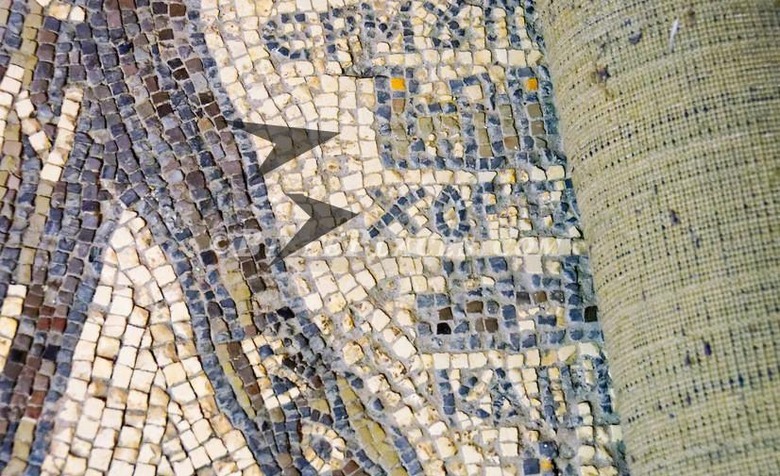 The image you see above comes from the example link above, photographed by Todd Bolen for BiblePlaces in Medeba (a completely different archeological site separate from the find being made public today in Israel).
"According to Christian tradition, the prophet Habakkuk was buried there," said Ganor and Avner of the settlement of Chortaso, "The appearance of this Egyptian city on the floor of the public building in Qiryat Gat might allude to the origin of the church's congregation."
Below you'll see a gallery of images captured by Nikki Davidov of the excavation team of the map made of tiles – close-ups are provided by Eyecon. This mosaic was constructed using a variety of 17 different colors throughout the map. The top-notch nature of the stones used is quite apparent to the archeologists on the project.
"The investment in the raw materials and their quality are the best ever discovered in Israel," said Ganor. The full restored mural will be displayed at a "Factories from Within" festival on the 60th anniversary of Qiryat Gat on October 1st (tomorrow), 2015.
For more information on this project, see the Israel Antiquities Authority.