Amazon Sets Fall Prime Day Dates For October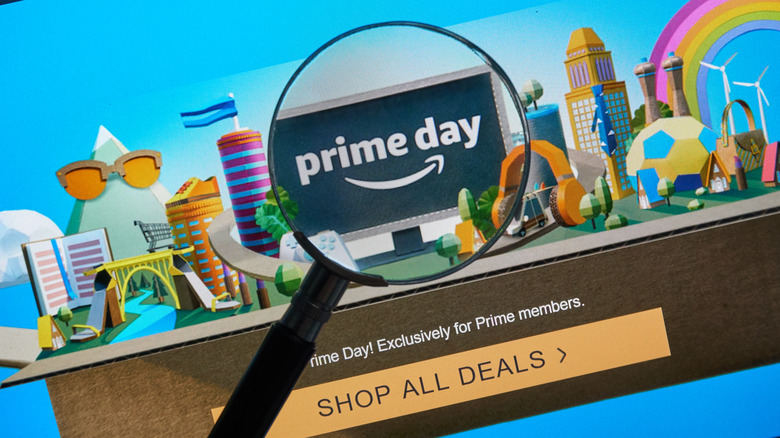 dennizn/Shutterstock
We may receive a commission on purchases made from links.
Amazon hosts periodic "Prime Day" events during which consumers get the opportunity to save massive amounts of money on discounted products. While such Prime Day sales — usually held in mid-July every year — used to be an annual affair, the company changed things in 2022 when it announced an additional event called the "Prime Early Access Sale" for October. Following the apparent success of the event, Amazon seems to be bringing back a Fall Prime Day event in 2023 — albeit with a slight change of name.
As reported a little over a month ago, Amazon has decided to call this October event the "Prime Big Deal Days." Amazon has now revealed that it intends to hold the Prime Big Deal Days sales festival starting in the wee hours of October 10, and ending by October 11.
During this period, Amazon Prime users will be able to grab a host of items at tantalizingly low rates. Amazon is already working on improving the company's recommendation engine to ensure that buyers do not miss out on deals they're interested in. Besides the U.S., the Prime Big Deals day will also take place in 19 other countries that include Canada, China, and several European countries.
Preparing for even more Big Deals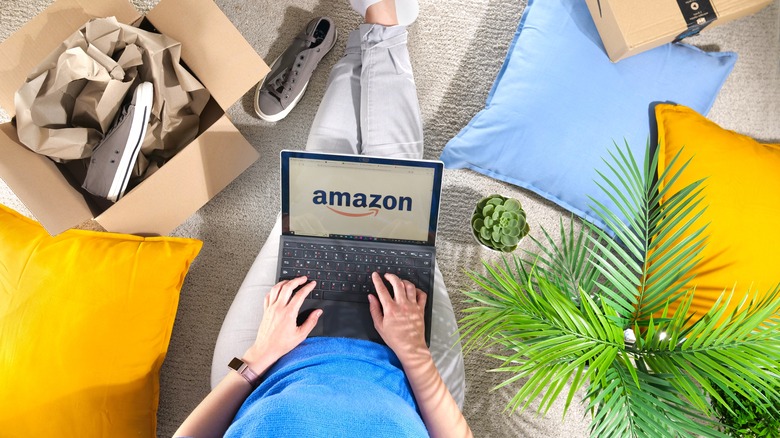 Elpisterra/Shutterstock
As outlined earlier, Amazon Prime members intending to snag massive discounts during the Prime Big Deal Days sale will need to keep their eyes open starting 3 a.m. EDT, on October 10. The company also added that consumers will have the option to choose between a variety of deals, especially given that it expects new deals to drop every five minutes. While complete details of specific discounts at Big Deal Days aren't available, Amazon did confirm that it will span a wide variety of categories.
Amazon has already indicated that it will offer massive discounts on gifts purchased via the Amazon Holiday Shop, where users will be able to shop from brands like Squishmallows, Hasbro Games, and Disney100. Buyers eyeing discounted items outside of Amazon — but Amazon-owned brands like Wyze, KNOW Beauty, and Targus — will be able to make use of discounted prices on these platforms as well, the company confirmed.
In addition, Amazon is also offering 10% cashback on all purchases for Prime card members. This sale event will also be a great time for users wishing to subscribe to Amazon Prime Music, which will also enable them to grab the new Echo Pop for just $4.99. Discounts will also be applicable to several Amazon products, including Echo, Ring, and Fire TV devices.
If not evident already, all these offers will be offered exclusively to Amazon Prime subscribers, which costs $14.99 per month or $139 per year.