Can You Watch Live TV On The Xbox Series X|S?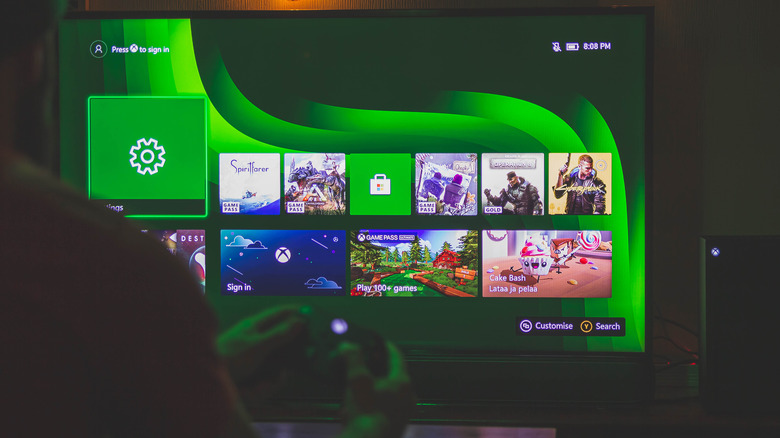 Arto Tahvanainen/Shutterstock
Since the release of the Xbox One during the eighth generation of video game consoles, Microsoft has been workshopping ways to turn its flagship gaming console into more of an all-in-one entertainment center. This pursuit has been realized more fully by the Xbox Series X and S thanks to its integrations with Microsoft's digital storefront and distribution system, not to mention its impressive hardware.
With an Xbox Series X|S, you can not only play video games but download and watch TV shows and movies from the Microsoft Store, as well as use popular streaming platforms like Netflix or YouTube. As a truly all-in-one experience, the Series X|S provides several means of watching live-streaming TV channels from multiple sources. All you need is the right app and a subscription, where applicable, and you can switch between playing your favorite games and watching your favorite shows without ever turning the console off.
Which Xbox Series X|S apps have live TV?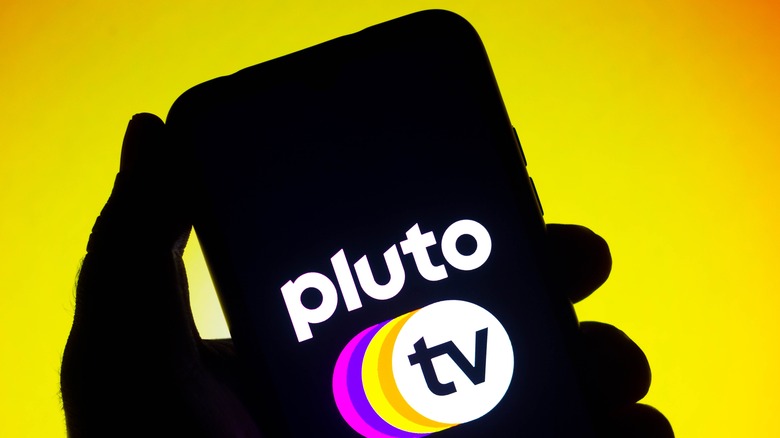 rafapress/Shutterstock
Rather than with a cable hookup or a TV tuner, the Xbox Series X|S can access live TV channels through certain apps. Specifically apps from live-streaming TV services. Since the Series X|S has access to Microsoft's considerable licensing power, it supports a surprisingly broad array of such apps.
If you want something free, Pluto TV and Tubi are good options. Both apps offer a catalog of live TV channels, all free to watch (though they are ad-supported). If you don't want ads and don't mind paying a subscription, the Series X|S also supports the Sling TV, Hulu, and YouTube TV apps. 
Each has its own live schedules pulled from major networks like CNBC, Fox, Comedy Central, and the Disney Channel. Incidentally, if you're a customer of Spectrum and have a Spectrum cable TV package, you can access their available channels through the Spectrum TV app. The app is free to use, but you do need a cable package to do so.
What else is on the Xbox Series X|S?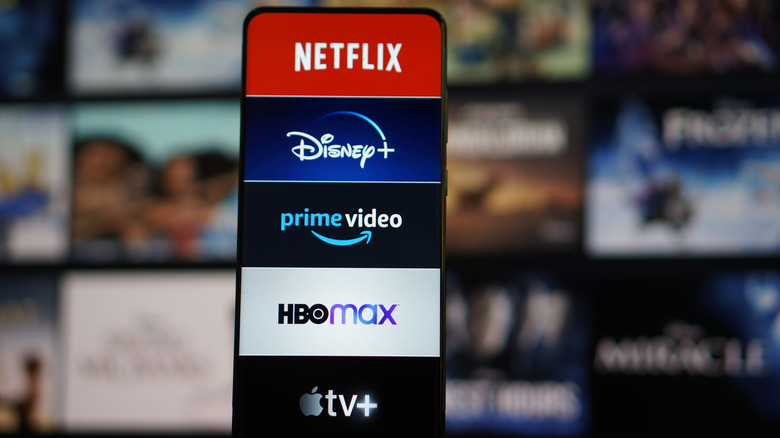 Top_CNX/Shutterstock
If you don't mind switching to on-demand content over live TV channels, your opportunities for entertainment on the Xbox Series X|S open up considerably. Pluto, Sling, Hulu, Tubi, and YouTube all maintain their own libraries of on-demand content, including movies and TV shows, but the Series X|S also has access to just about every other major streaming app you could want.
You can download apps for Netflix, Disney+, HBO Max, Paramount+, and so much more through the console's digital storefront. You can even get the app for Apple TV+, which is amusing, considering this is a Microsoft console. If you're craving a different kind of live content, you can also download the Twitch app to watch livestreams and dedicated live news apps from major networks like ESPN and NBC.
These are just a few of the most prominent entertainment apps available on the Xbox Series X|S. Check out the entire catalog on the console's digital storefront or the Xbox website.