How To Listen To Spotify's AI DJ On Your Computer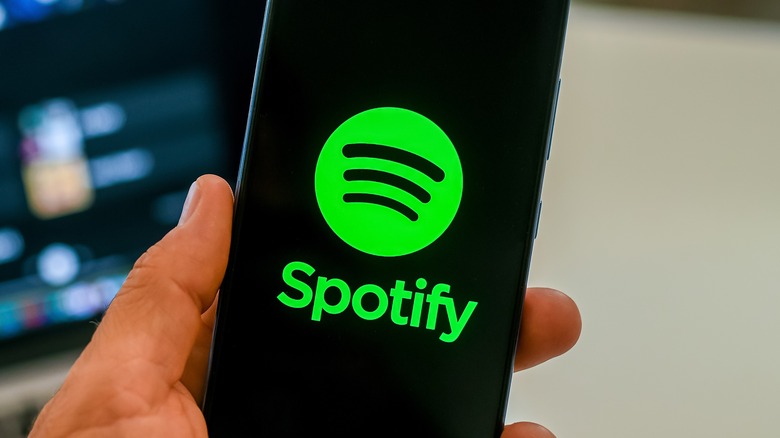 Fabio Principe/Shutterstock
Spotify recently launched a new feature called DJ, which deploys artificial intelligence to curate a personalized playlist and provide commentary and information on the music being played, similar to how a human DJ or radio personality on FM or satellite radio might.
While DJ is still in beta testing, it is only available to Premium users in the United States and Canada and only in English. Spotify has yet to release concrete information on when other markets will be gaining access to the service. It is also restricted to Android and iOS devices, meaning you won't find the DJ feature if you look for it on Spotify's web or desktop apps. 
So if you want to listen to DJ via your computer while you work, or simply because it offers better sound quality, you won't be able to do it natively. However, there is a workaround and it's not difficult at all.
How does DJ work?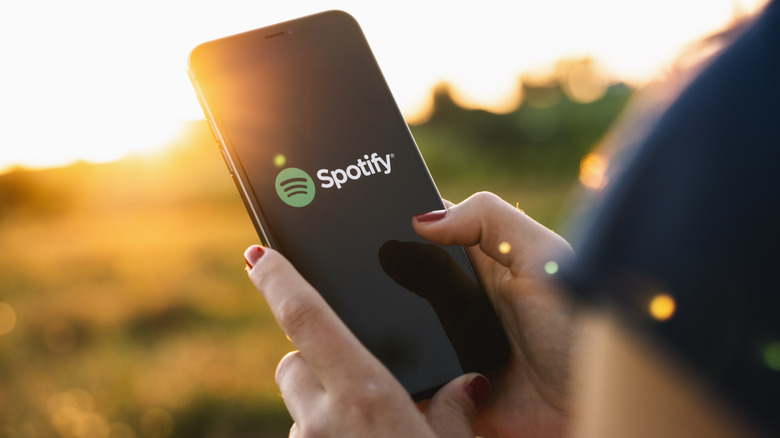 r.classen/Shutterstock
DJ combines three technologies to give you a personalized playlist and human-sounding commentary: The process begins with Spotify's personalization technology — the platform already collects a lot of data about your listening habits, with which it suggests music, makes mixes, and generates your Wrapped information. This function is carried over to DJ as well.
This information is then fed into a generative AI which writes the words said by Spotify's AI DJ. It is supported by the company's music editors, who have fed in trivia about the songs, artists, and genres you hear. 
The script is then brought to life with a dynamic AI voice. This technology, developed by Sonantic, which Spotify acquired in 2022, turns the generated scripts into realistically-spoken words. The voice itself is modeled on that of Xavier "X" Jernigan, Spotify's Head of Cultural Partnerships. Using this combination, DJ creates playlists that mix the latest music with your personal listening preferences and your listening history and presents it with a friendly and informative voice.
Listening to DJ on your computer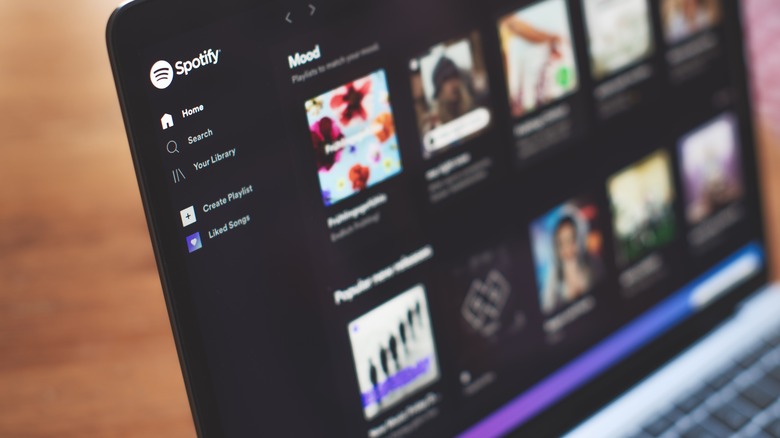 michelangeloop/Shutterstock
Spotify's AI DJ is currently unavailable as a standalone function on either the web app or the dedicated desktop app. Therefore, if you want to listen to it via your desktop speakers or headphones, your best option is to cast it from your phone via Spotify Connect:
Open the Spotify web or desktop app on your computer.
Open Spotify on your mobile device, head to your Music Feed and tap play on the DJ card.
Tap the Spotify Connect button on your mobile device (it looks like a Desktop Monitor behind a bookshelf speaker) and select your desktop or web app in the Listening On menu.
Et voilà! You should now be able to listen to the AI DJ service via your computer. Since this workaround only casts the audio to your computer, functions such as skipping tracks will still have to be done via your phone.