Apple's WWDC 2023 Developer Conference Starts June 5: What We Expect
The 2023 iteration of Apple's Worldwide Developers Conference (WWDC) kicks off on June 5 and will run through June 9. Apple will be revealing the next major updates for iOS, macOS, watchOS, and tvOS on the first day of the event if previous years' schedules are anything to go by. This will be followed by developer-centric events where they will get a chance to interact with Apple's engineers regarding the changes coming to Apple's entire slate of software and services.
iOS 17 will be the highlight of the event, it seems. Bloomberg recently reported that iOS 17 will offer multiple "nice to have" features, some of which users have been demanding for years. Rumor has it that Apple might also say a few words about the possibilities of sideloading apps coming to iPhones. The company has so far maintained that allowing users to download apps from any repository other than the App Store will severely impact the security and user experience aspect. But facing antitrust heat, especially in Europe, the company is reportedly to open iOS to a certain extent.
A new era of Apple hardware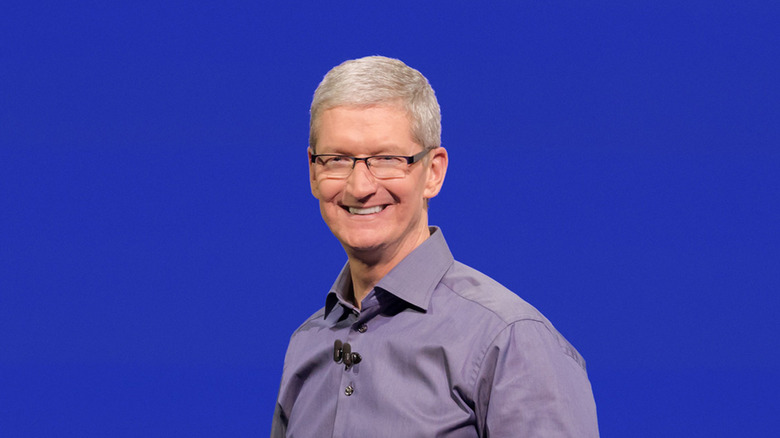 PriceM/Shutterstock
While the yearly software updates powering Apple's hardware are always an exciting affair to watch, all eyes will be on the rumored debut of a wearable. Apple has reportedly showcased its first mixed reality headset to its top executives and might unveil it at WWDC 2023. Rumored to carry the Reality One or Reality Pro branding, the high-end headset will reportedly cost around $3,000 and will reportedly be the most advanced headset of its kind in the market. It is said to come equipped with a desktop-grade M-series processor and may feature over a dozen cameras with advanced eye and hand-tracking tricks to go with it.
Leaked design schematics have predicted a rather minimalist design, yet the innards are anything but. Aside from content consumption, it will reportedly allow users to attend FaceTime calls via their Memoji avatars that will be rendered in real time. The battery pack is said to last only a couple of hours on a single charge, but on the positive side, Apple will supposedly let users create AR apps from scratch without any coding know-how. Aside from the headset, Apple might also unveil its rumored 15-inch MacBook Air and possibly the next-gen Mac Pro, as well.