Are BMWs Reliable? Here's What You Should Know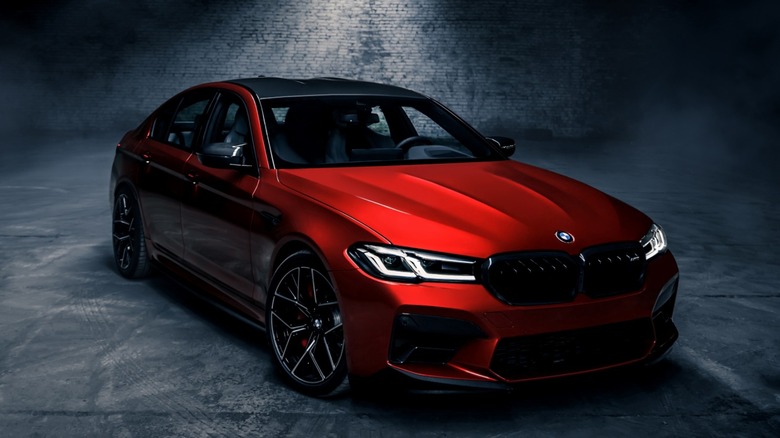 Veyron Photo/Shutterstock
When it comes to motor vehicles, there are few stereotypes more pervasive than that of "German engineering." It's rather amusing considering hardcore car people generally live under the assumption that German vehicles need to be babied a little more than their Japanese counterparts. BMW is one such German manufacturer that seems to have a bit of a history when it comes to reliability, if posts on social media sites like Reddit are to be believed.
While BMW has a long history of vehicle production, and many of its models come with three or four-year maintenance plans when sold new, meaning evaluating reliability is going to be a mixed bag at best. A perfect example of this is BMW topping reliability reports in recent years, but falling short when it comes to the older models in its lineup.
Older cars in the BMW lineup can vary drastically in reliability, with higher costs of maintenance, more frequent unscheduled maintenance, and more frequent severe issues than other manufacturers for certain models. How does BMW's reliability stack up, and does it sacrifice reliability in the name of pure driving pleasure?
BMW received excellent reliability ratings for 2022 and 2023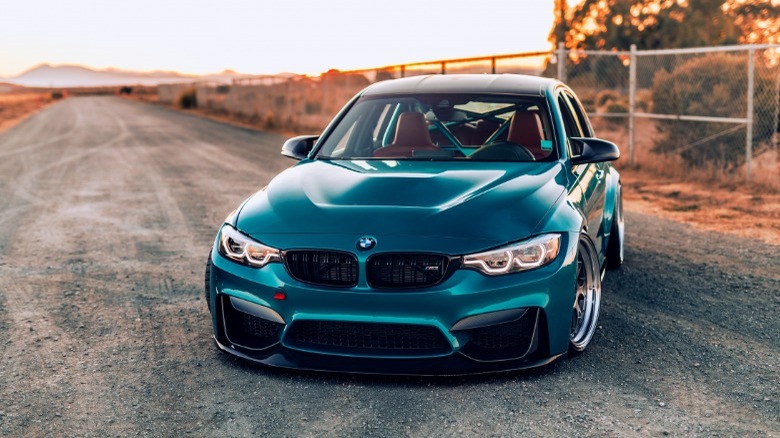 Brandon Woyshnis/Shutterstock
The BMW of today has received excellent reliability ratings, jumping 10 spots to come in third on Consumer Reports's 2022 Annual Auto Reliability Survey. Research by J.D. Power in the 2023 U.S. Vehicle Dependability Study — which surveyed over 30,000 respondents about their vehicle reliability over the last three years of ownership — also indicates newer BMWs are reliable. 
BMW scored 184 problems per 100 vehicles, which is just slightly better than the industry average of 186 problems per 100 vehicles. The 2020 BMW 4 Series and BMW 3 Series both ranked among the top three most dependable compact premium cars, with the 4 Series scoring the top spot.
These studies all evaluated new vehicles, though. The story changes when you look at older BMW vehicles: Not only are issues often worked out in newer vehicles, but not enough time has passed for persistent pain points to show. It's also valuable to look at the long-term ownership reports for the brand as a whole. According to RepairPal, BMWs between the 2010 and 2019 model years scored an average reliability rating of only 2.5 out of 5, putting it in 30th place out of the 32 car manufacturers rated.
RepairPal also rates the most reliable BMWs between 2010 and 2019 as the BMW X1, BMW 328i, and BMW 528i. They're rated as the most reliable due to the reduced severity and frequency of issues, compared to BMW's average score on the site. That being said, even being at the top of the BMW rankings only puts those models at around average in terms of general reliability.
What goes wrong with BMWs, and why are they unreliable?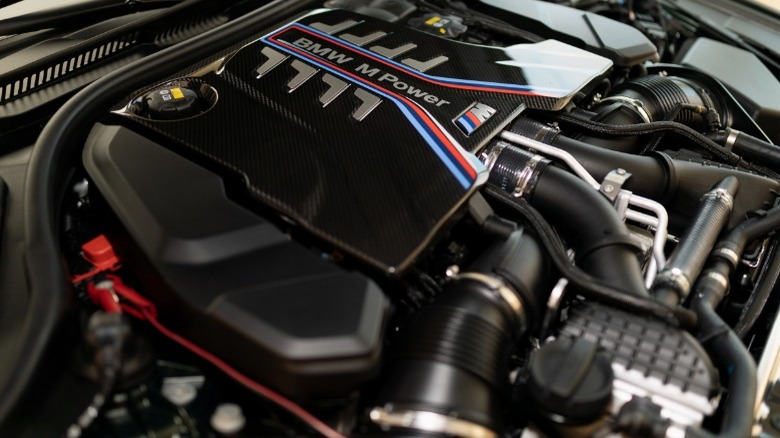 Jasen Wright/Shutterstock
At this point, it might seem like a risky idea to buy a BMW from a reliability standpoint unless it's a new model, but there's more to the story. It's worth digging into why they're unreliable and which specific models/generations have problems. RepairPal reports that the average cost of a BMW repair is $968, and the average BMW owner has to take their vehicle in for unscheduled maintenance or repairs once a year, which is more than double the industry average of 0.4 times per year. BMWs are also slightly more likely to suffer from big mechanical problems, with 15% of the issues they face being of the "severe" variety — compared to the industry average of 12%.
In particular, CarComplaints ranks the 2011 BMW X5 as the worst BMW model, with 160 complaints registered on the site. The most common problem with the X5 relates to the engine — specifically the cooling system, with coolant leaks and overheating being common, expensive repairs.
In general, BMWs rank around average in terms of reliability when it comes to the used market. That being said, newer models seem to have a better track record, and as long as you're aware of potential model-specific issues and take preventative measures, there's nothing inherently wrong with buying a BMW. Just make sure, if you're looking at buying a used BMW, to research the specific model on sites like CarComplaints, Consumer Reports, and r/BMW on Reddit.