Polestar 2: How To Reboot Center Display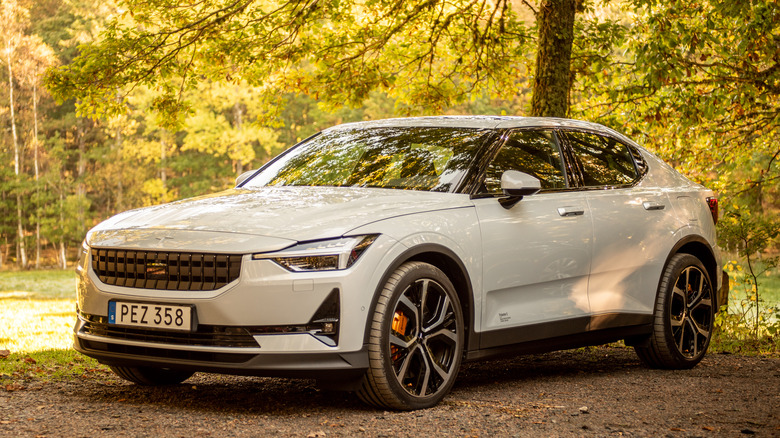 Trygve Finkelsen/Shutterstock
The Polestar 2 EV is a worthy Tesla Model 3 rival in any configuration. It's available in a single or dual-motor variant, with a 78 kWh battery promising 260-270 miles of driving range. In addition, the Polestar 2 is the brand's first production EV with standard Android Automotive OS on a brilliant, yet somewhat distracting 11.15-inch touchscreen infotainment system.
The Polestar 2's performance merits are hard to ignore, but it's far from perfect. The Polestar Forum is brimming with inquiries and discussions about the car's minor faults. Unfortunately, it concerns a wonky or unresponsive infotainment screen or, to some degree, TCAM issues (Telematics and Connectivity Antenna) related to faulty GPS, data, Wi-Fi, Bluetooth, and key fob connectivity.
The sad news is solving TCAM issues in a Polestar 2 requires a battery-disconnect process that we don't recommend for novice users. However in some cases, rebooting the center display could do the trick if you're dealing with a blank or unresponsive center touchscreen — and it takes less than a minute to do it right.
How to reboot the center display in a Polestar 2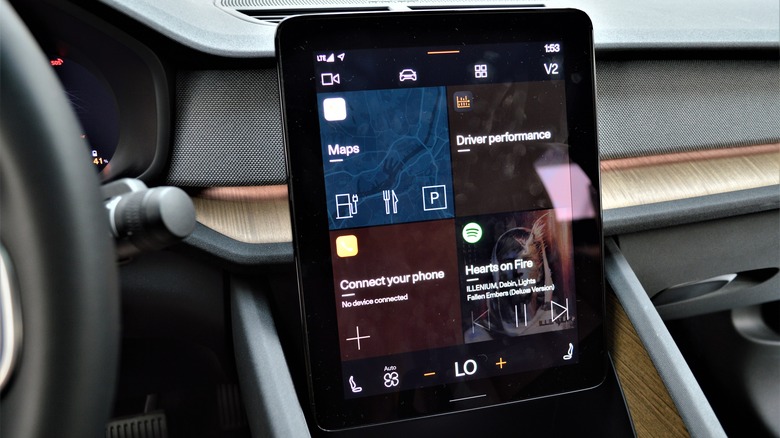 Around the World Photos/Shutterstock
Rebooting the center display of your Polestar 2 is different from performing a factory reset. Rebooting will refresh the screen, but the latter clears all the data and restores all the default settings.
According to Polestar, the rebooting process is as simple as touching and holding the Home button on the center display for 20 seconds. Wait for the screen to go black, release the Home button, and the system will restart automatically. When rebooting the center display, the vehicle should not be moving (or should be parked).
In addition, some Polestar 2 issues — like a randomly rebooting touchscreen or unresponsive physical buttons — could be solved by putting the car in a "deep sleep" mode or performing a software reinstall/update. Luckily, turning the car off and plugging it in for about four to eight hours will enable "deep sleep" mode and hopefully resolve minor software issues.