SpaceX And T-Mobile's Audacious Satellite-To-Cell Project Won't Play It Safe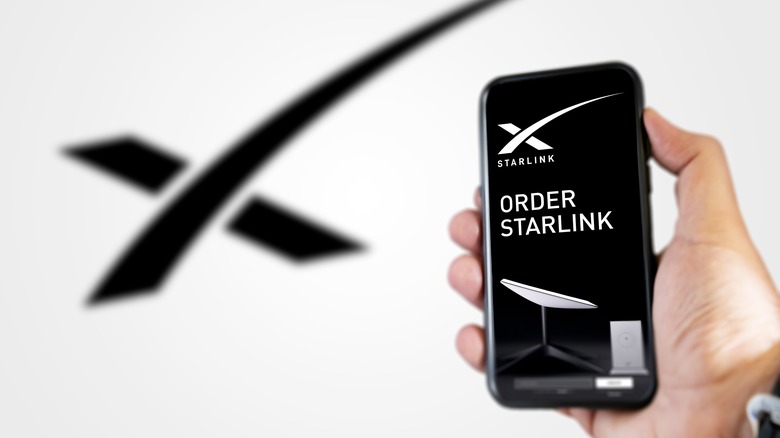 rarrarorro/Shutterstock
In August 2022, T-Mobile partnered with SpaceX and announced that its cellular customers will soon enjoy expanded connectivity by latching on to Starlink satellite airwaves without requiring any specialized smartphone gear. The magenta carrier originally announced that Starlink satellite connectivity will be available by the end of 2023, and it appears that SpaceX is all-in on the plan, even if that means skipping pre-launch brainstorming and learning as the tests proceed.
Hofeller: "We're definitely wrong, we just don't know how wrong we are" about the opportunity. "We're going to learn a lot by doing — not necessarily by overanalyzing — and getting out there, working with the telcos."

— Michael Sheetz (@thesheetztweetz) March 13, 2023
Speaking at the Satellite Conference and Exhibition 2023, SpaceX executive Jonathan Hofeller mentioned that testing of Starlink-based satellite-to-cell service will begin "this year." Hofeller, who is the Vice President of Starlink Commercial Sales at SpaceX, further added that the partners are going to "learn a lot by doing — not necessarily by overanalyzing — and getting out there, working with the telcos." To recall, the goal of T-Mobile's partnership with SpaceX is to end the problem of connectivity dead zones, especially in far-out areas by leveraging the Starlink satellite constellation.
What to expect from T-Mobile's satellite-to-cellular service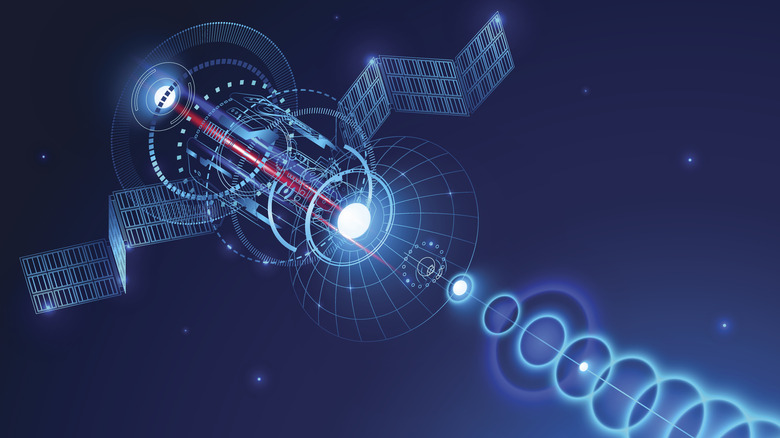 Andrey Suslov/Getty Images
SpaceX is already deep into preparations for its satellite-to-cellular service, it seems. In December 2022, the company filed an FCC request for arming over 2,000 of its second-generation satellites with the necessary cellular connectivity hardware. Described in the filing as a "direct-to-cellular system," SpaceX claims its hardware will facilitate basic messaging, voice note exchange, and even browsing. The company is targeting a peak uplink rate of 3.0 to 7.2 Mbps and maximum download speeds of 4.4 to 18.3 Mbps, depending on the spectrum deployed.
Elon Musk, on the other hand, tweeted back in August that satellite cellular connectivity will vary between 2 Mbps and 4 Mbps per cell zone, which should be enough for messaging and voice calls. As for the fee, it will likely be free for at least some T-Mobile customers. "But for our most popular plans at T-Mobile, our vision is to just go ahead and include it for free," T-Mobile CEO Mike Sievert said at the event. However, it is pretty evident that folks who are on T-Mobile's more affordable plans will have to cough up a fee for satellite connectivity, but it is unclear exactly how much that premium is going to be.