50 Cent Just Gave A Big Hint About A Possible GTA 6 Collaboration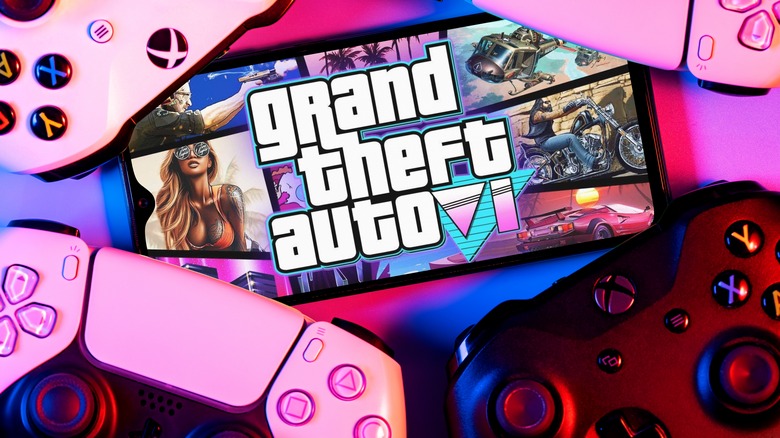 Sergei Elagin/Shutterstock
The "Grand Theft Auto" series has always been serious about music. Rockstar Games' ongoing collaboration with artists from Julian Casablancas of The Strokes to legendary emcees like Snoop and Eminem is vital to the appeal of the controversial crime-sim series. Last year, Dr. Dre even produced "The Contract," a full album of music for and inspired by GTA Online, featuring major names across multiple genres of hip-hop and R&B, including Rick Ross, Anderson .Paak, Nipsey Hussle, and other greats.
And now another major collaboration may be in the works for the upcoming "GTA 6". Rapper 50 Cent recently shared some intriguing images with his Twitter followers:
📺 we working together or are you just fvcking around? Big moves only! GLG🚦GreenLightGang 🎯I don't miss #bransoncognac #lecheminduroi pic.twitter.com/FgoTMV13aY

— 50cent (@50cent) March 3, 2023
I will Explain this later, GLG🚦GreenLightGang this shit bigger than POWER trust me. 💣BOOM💨#bransoncognac #lecheminduroi pic.twitter.com/7SIeFrcD4u

— 50cent (@50cent) March 2, 2023
Details are currently thin on the ground. Rockstar has played the production of "GTA 6" close to the chest, releasing just a few tantalizing details. What role he might play in the production or gameplay of the upcoming release remains an open question. Still, Rockstar's successful collaboration with Dr. Dre and others opens up intriguing possibilities.
Party like it's release date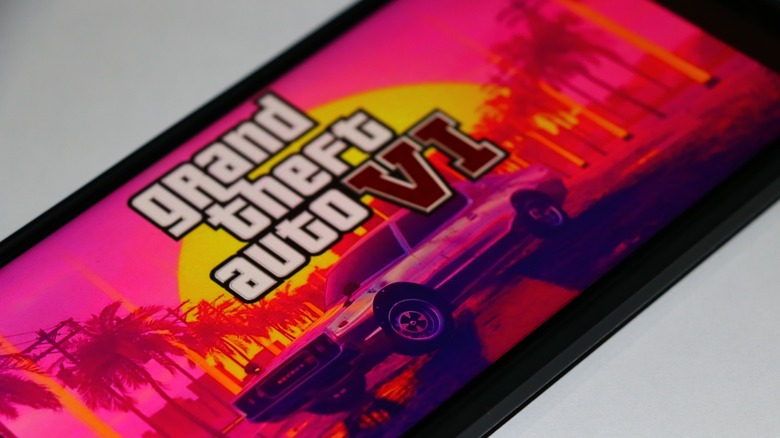 Tayfun Mehmed/Shutterstock
What little we do know about "GTA 6" is suggestive. As HotHardware reports, "GTA 6" will follow the record-breaking success of "GTA 5" in delivering a substantial single-player mode, shifting between multiple protagonists. It will also return the series to Vice City, the "Scarface"-esque Miami remix made famous in 2002's sensibly titled "Grand Theft Auto: Vice City."
On that basis, 50 Cent could as well be portraying one of the protagonists, contributing to some or all of the game's soundtrack, or both. The original "Vice City" was one of the first Rockstar titles to deliver a star-studded cast, featuring the performances of luminaries from Ray Liotta to Jenna Jameson. As the "GTA" series has only grown since, fans are sure to expect a similarly impressive ensemble for the upcoming title.
50 Cent may not have starred in "Goodfellas" or "Silk Stockings: The Black Widow," but he's acted in several movies alongside his rap career. Whether he'll be joining the cast of "GTA 6" or providing the all-important soundtrack remains to be seen.