Elon Musk's Neuralink Gets FDA Rejection For Human Brain-Implant Trials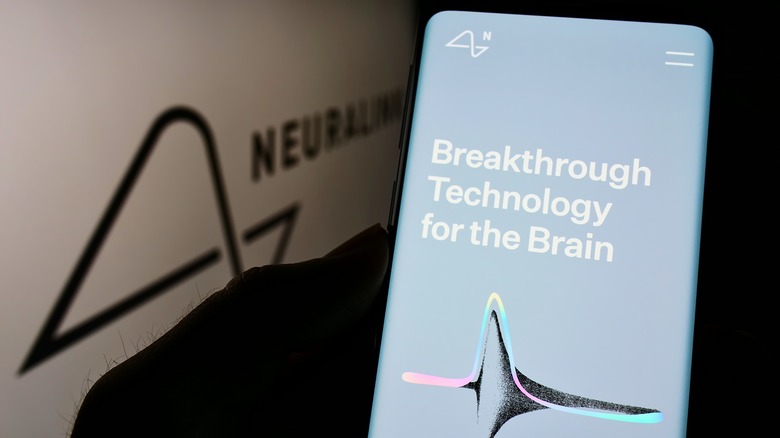 T. Schneider/Shutterstock
In early 2022 Elon Musk's Neuralink applied for FDA approval to launch human trials for its brain implant chips. Reuters revealed at the start of March 2023 that seven current and former employees of the Food and Drug Administration had corroborated news of its rejection. Prior to this reveal, the rejection had gone unreported, and comprehensive details of both the application and the FDA's concerns (which ultimately led the organization to reject Neuralink's proposal) remained unknown.
Neuralink has been conducting animal trials since at least 2018, and its application to begin human trials is certainly a big step forward, but one that's come in rapid time. The FDA typically receives requests from companies seeking to perform human trials after they've completed at least two rounds of non-human studies. It's unclear how many individual studies Neuralink has conducted, but the FDA itself notes that a typical drug trial lasts eight and a half years, far longer than Neuralink has been in existence, let alone studying the effects of its products.
This setback will mean that Neuralink will have to return to the drawing board on a few key issues if the company wants to compete in the truly crowded market of human implant research and product development.
Neuralink has been vocal about their products for years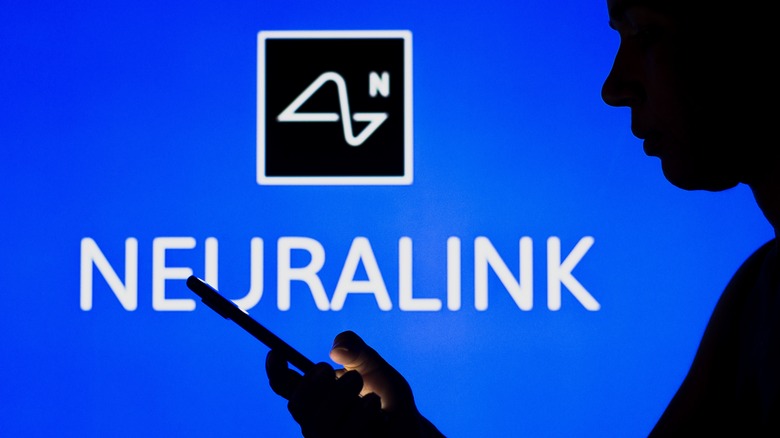 rafapress/Shutterstock
One thing that Elon Musk isn't is patient. The tech entrepreneur has continuously and loudly spoken and Tweeted about the progress being made at Neuralink. In November 2022, he noted at a live-streamed presentation: "I could have a Neuralink device implanted right now, and you wouldn't even know it."
In Musk's most ambitious timeline, he was hoping the company would receive FDA approval to begin human trials at the end of 2020 (from a July 2019 release). Founded quietly in 2016 and revealed in 2017, this would have been a monumental challenge to meet as the brand would have needed to both develop and test a viable implant solution that was beneficial, and safe for use. As well, this immensely tight timeline would have left no room for error or retooling of the devices. Essentially, this envisioned rollout would have seen Neuralink devices crafted to perfection on the first try, and then rushed through the approval process without any hiccups. This was the first of four public announcements about proposed timelines from the company's chief.
Reuters' sources outline major concerns from the FDA, including the movement of implant wiring through the brain, safety surrounding the lithium battery that will power the chips, and eventual safe removal procedures. While Musk may be highly ambitious about the future of neural implant technology, Kip Ludwig, a former program director for neural engineering at the U.S. National Institutes of Health is less optimistic. "Neuralink doesn't appear to have the mindset and experience that's needed to get this to market anytime soon," he said.
This setback may signal issues at Neuralink that mirror Musk's other ventures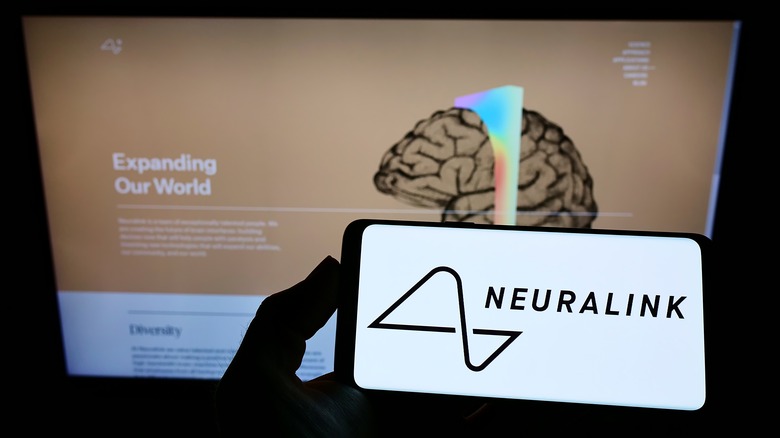 T. Schneider/Shutterstock
In November 2022, it was reported that Elon Musk was rolling out something dubbed 'Hardcore' Twitter 2.0 at the social media company he had recently acquired. His work schedule shredded the work-life balance that many brands have been aiming for to retain their employees and reduce stress throughout the workplace.
Twitter 2.0 is a veritable carbon copy of his practices at Tesla, however. In Tesla factories, workers are often subjected to firings on a whim from the top boss, and anger over setbacks that flare out in a quasi-stream of consciousness. "More than once, he's displayed the same spirit of retaliation toward employees who raised issues at one of his companies," notes Russ Mitchell of the Los Angeles Times.
Neuralink may suffer from the same environment that keeps Twitter, Tesla, and other Musk-led company employees on edge. While research into implant technology that can improve cognitive function, restore lost mobility, and more has been ongoing for at least 40 years, Musk's Neuralink has focused on speed, sometimes at the detriment of other important considerations. There have been concerns over both the treatment of animal test subjects in Neuralink labs and the potentially illegal transportation of pathogens on chips removed from test animals. For his part, Elon Musk remains acutely optimistic about the future of Neuralink clinical trials involving humans. While there is much that still needs to be addressed before this can happen, the future may still play out in his company's favor.