NASA Scrubs SpaceX Crew-6 Mission To ISS, Sets New Launch Target Of March 2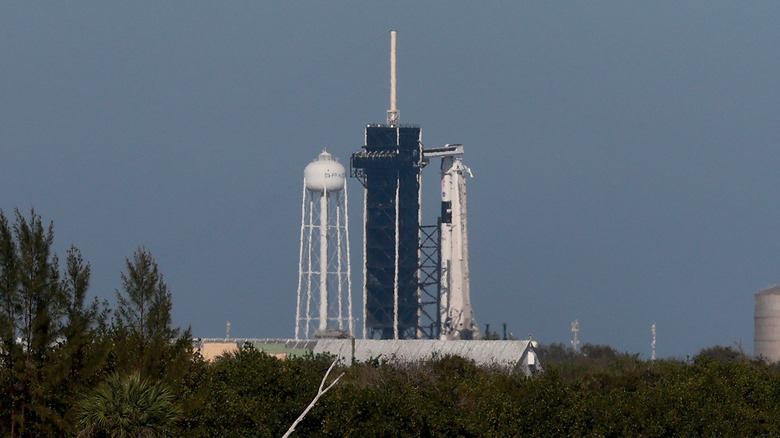 Joe Raedle/Getty Images
NASA has abandoned a launch planned for this morning due to a "ground systems issue." The "Crew-6" mission is being undertaken in collaboration with Elon Musk's SpaceX, and involves SpaceX's Dragon Spacecraft Endeavor transporting a group of scientists and astronauts to the International Space Station (ISS) before bringing another group back. 
It is part of the space agency's "Commercial Crew Program," which sees it collaborating with American aerospace companies like SpaceX in an attempt to lower costs, while increasing safety and reliability on low-earth orbit missions like those servicing the ISS.
In a statement about the launch being rescheduled, NASA Administrator Bill Nelson said: "I'm proud of the NASA and SpaceX teams' focus and dedication to keeping Crew-6 safe. Human spaceflight is an inherently risky endeavor and, as always, we will fly when we are ready."
The issue that prevented the launch was related to the Falcon 9 first-stage Merlin engines. According to NASA, the full load of the engine's ignition source, triethylaluminum triethylboron, could not be confirmed, which led to the postponement.
Launch is now set for early March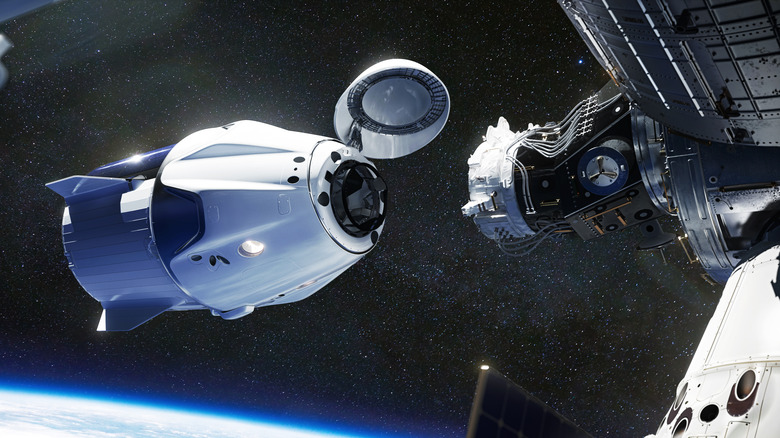 Evgeniyqw/Shutterstock
The abandoned launch has been rescheduled for 12:34 a.m. EST Thursday, March 2 — provided the issue that caused today's launch can be resolved and the weather is favorable. NASA says that the launch wasn't rescheduled for tomorrow due to potential weather issues. In the meantime, fuel has been removed from the Falcon 9 rocket and it has been placed into a "safe configuration" alongside the Dragon Spacecraft. Unsurprisingly, the crew was also removed from the spacecraft.
A launch being abandoned and rescheduled is not an uncommon event for space missions, and can happen for several reasons. Previous Falcon 9 and Crew Dragon spacecraft launches have been scrubbed due to things like weather issues, though technical issues also crop up from time to time. The Crew-6 missions, and others like it, are also as close to routine as manned space launches get.
Higher-profile launches that have been pushed back due to technical problems and weather issues include the highly-anticipated Artemis I launch. The first big step towards putting humans back on the moon was pushed back several times before it finally launched last November.