How To Watch MLS Opening Weekend For Free On Apple TV+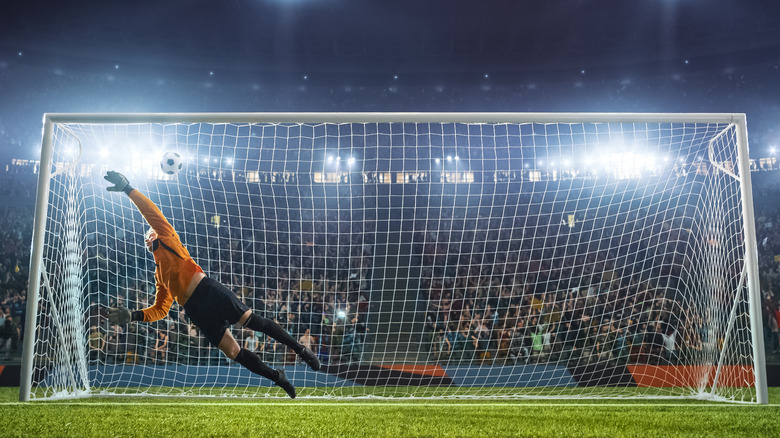 Vasyl Shulga/Shutterstock
Soccer is the fastest-growing sport in the United States, according to a report by Telemundo, but much of the attention is focused on the European leagues. While the likes of the English Premier League, La Liga, and Seria A may have teams that are over a century old, and the world's biggest stars — America's domestic league still has a lot to offer. You can see for yourself as Apple TV+ puts up every game of Major League Soccer's opening weekend for free.
Most games take place on Saturday, February 25 — and no matter what your choices it's possible to watch a couple of games on opening day. The season officially kicks off with Nashville taking on New York City F.C. at 4:30 pm Eastern Time. According to the MLS schedule, majority of the games kick off at 7:30 p.m., that's when you can see Philadelphia vs. Columbus, Cincinnati vs. Houston Dynamo, Atlanta United vs. San Jose, Charlotte vs. New England, Orlando City vs. the New York Redbulls, D.C. United vs. Toronto, and David Beckham's Inter Miami vs. Montreal. There are two 8:30 p.m. kickoffs: Austin vs. St. Louis, and FC Dallas vs. Minnesota. Then at 10:30 p.m., Vancouver takes on Real Salt Lake. On Sunday, the Seattle Sounders take on Colorado at 8 p.m. Eastern Time, and the weekend is rounded off on Monday when Sporting Kansas City are away to Portland at 10 p.m.
So how can you watch the games?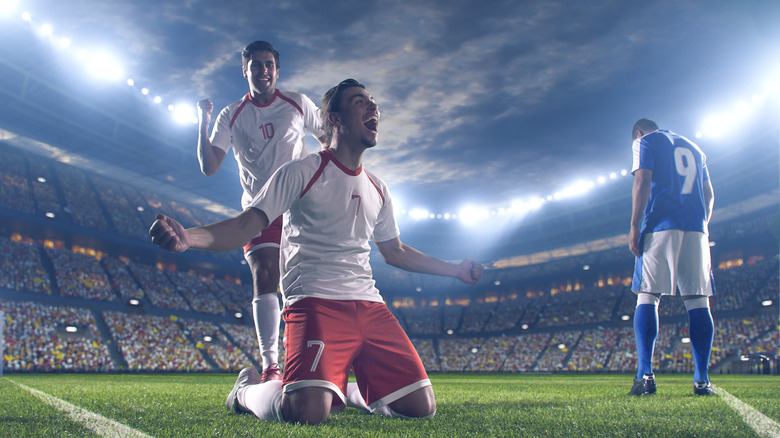 Vasyl Shulga/Shutterstock
You'll need three things to watch this season's opening games for free: An Apple ID, an internet connection, and the Apple TV app. As far as Apple IDs are concerned, iPhone, Mac, and iPad users will already have one, and everyone else can create one for free. The Apple TV app is available to download on most smart TVs, all Apple devices, streaming sticks, and game consoles. You can also watch it straight from your browser.
Simply open the app, sign in if necessary, and go to the sports section. Then select MLS and choose whatever live game you would like from the menu. If you get a popup asking you to sign up for the full season, feel free to ignore it.
Only this weekend is free, and if you want to tune in to any game after that, you'll need to subscribe to the season pass, which is priced at $14.99 per month or $99 for the season. Apple TV+ customers can grab a pass at a discount. A month will set them back $12.99, and the full season is priced at $79. However, certain games between now and the middle of March will also air for free on Apple TV+, and there's a chance more free games will be added to the schedule. If you're a season ticket holder at an MLS club, you'll also get one extra free game this season. If soccer isn't your thing, and you prefer American sports — Apple TV+ also offers pretty solid baseball coverage.