Ubisoft Confirms E3 Attendance Amid Wavering Industry Support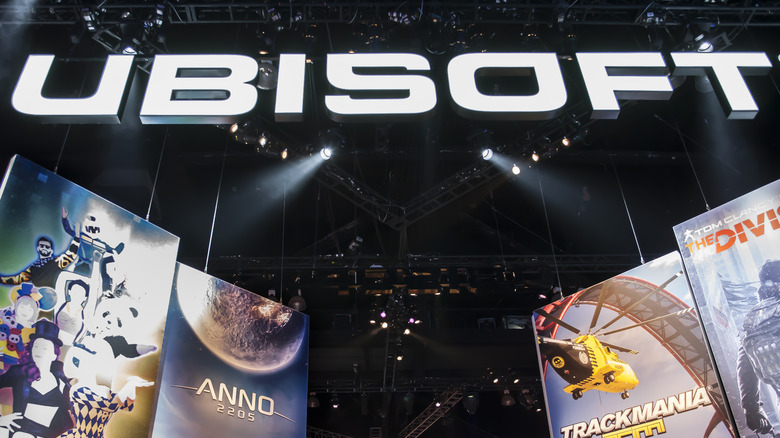 Lauren Elisabeth/Shutterstock
E3 shows of years past used to be essential for the biggest gaming reveals of the summer. Now, especially in the wake of the COVID-19 pandemic, E3 has never been the same. Several large companies, including Microsoft, Sony, and Nintendo, have pulled out of the annual event — instead choosing to host their own, independent, showcases later in the year. However, gaming giant Ubisoft confirmed it would once again be attending the show.
The "Electronic Entertainment Expo" has arguably been the biggest event in the gaming calendar for many years. Taking place in June, it gives publishers the chance to showcase upcoming products directly to the media, as well as wider gaming community.
Smaller companies traditionally relied on booths on the show floor to exhibit games, but larger companies — like Ubisoft — have larger showcases presented on stage at a set time in addition to real estate on the show floor. These showcases are where the press and public tend to get their first glimpses of upcoming AAA releases. Following the COVID-19 pandemic, some of the largest studios and publishers organized independent reveals or remote-friendly productions instead. However, Ubisoft will support the physical show in 2023.
Ubisoft has confirmed that it's coming to E3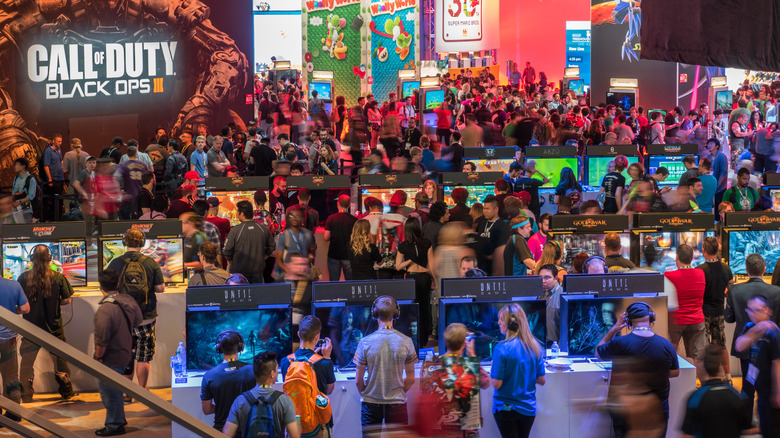 logoboom/Shutterstock
During its 2022 Q3 investors call (as reported by VG247), Ubisoft CEO Yves Guillemot confirmed the company would be taking its usual spot at E3, "if E3 still happens." The "Assassin's Creed" and "Watch Dogs" developer is the first "big name" publisher to publicly state that it is not abandoning the expo. 
A Ubisoft spokesperson expanded on the announcement in a statement to Gamesindustry.biz. In the statement, the spokesperson said: "E3 is a special moment for our industry and we are excited to showcase our strong line-up in Los Angeles in June. We are still finalizing the details of our plans and look forward to sharing more soon."
Although there was a suggestion from many that the loss of support from the industry's biggest names could see the end of E3 this year, the event will still be going ahead. In a statement to IGN, E3's parent company ReedPop confirmed that preparations for the event are "full speed ahead," and the company is "eager to share more as details get cemented and participants ready their own detailed plans."
The statement goes on to promise more news, including some "exciting new additions," in the coming weeks. The event itself is scheduled for June, and will be the first in-person incarnation of E3 held in years.