The Rare Ferrari Convertible Raquel Welch Fell In Love With On Set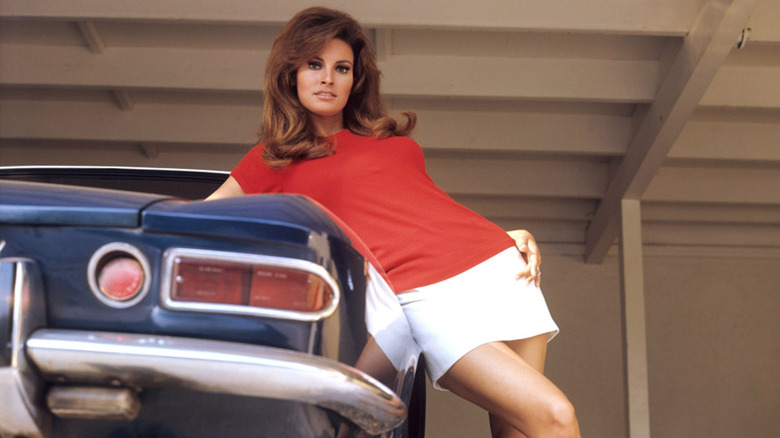 20th Century Fox
Raquel Welch has died at the age of 82 after a brief illness, according to TMZ. The Hollywood sex symbol shot to fame in the mid-1960s with roles in classics like "One Million Years B.C." and "Fantastic Voyage." She went on to become one of the major stars of the 1960s and 1970s, with her performance in 1973's "The Three Musketeers" netting her a Golden Globe. Welch also won awards for her beauty, with Empire Magazine naming her one of the 100 sexiest stars in film history during the 1990s, and Playboy declaring she was the third sexiest actress of the 20th Century.
Off the screen, Welch leaves behind two children, Tahnee and Damon Welch, and was married four times. Her ex-husbands were James Welch, Patrick Curtis, Andre Weinfeld, and Richard Palmer with her last marriage ending in 2004. Like her marriages, her relationship with an iconic Ferrari only lasted a few years — but it's likely something Welch would have remembered fondly.
Welch fell in love with a rare vintage Ferrari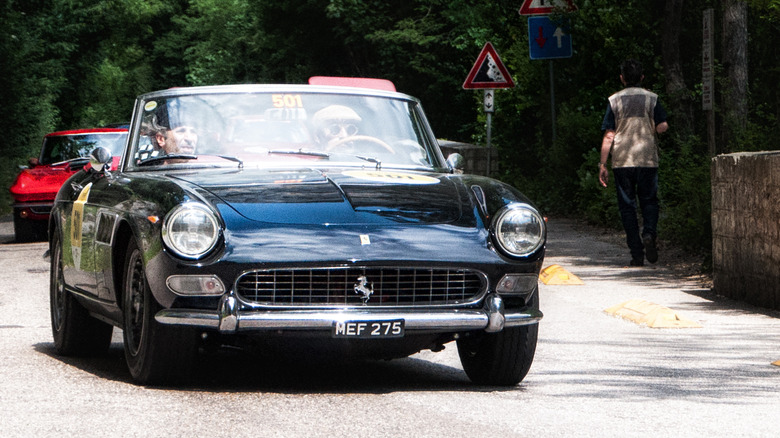 Massimo Campanari/Shutterstock
One of Welch's motoring loves was a Ferrari 275 GTS. It's a beautiful roadster, styled by Pininfarina and built with the American market in mind. The blue beauty features a naturally aspirated 3.3-liter short-block V12 capable of producing 256 horsepower and getting the roadster up to 150 miles per hour. That power goes through a five-speed manual transmission, so we know Welch could comfortably drive stick.
You may also love the Ferrari 275 GTS, but unlike Welch, you're unlikely to ever see one — never mind get your hands on one. Ferrari is known for its very limited runs, often amounting to just a few hundred vehicles. Even when they're new, they're impossible to get hold of without the right connections. With vintage cars, the numbers then dwindle further as cars are lost to crashes, careless owners, and various other causes. The 275 GTS is no exception, with only 200 examples being built. One was listed last year for between $1.6 million and $2 million.
Welch didn't have to pay for hers. It was her ride in one of her most famous movies, the espionage-based comedy "Fathom." The Ferrari 275 GTS was gifted to her by the movie's director when filming wrapped, according to Classic Driver. Welch drove the Italian convertible for a number of years before parting ways with it. It is unknown where Welch's Ferrari 275 GTS currently is, but there's every chance it will show up at some point. It's not the sort of thing you take to the scrap heap, and more iconic cars have resurfaced in recent years.