Biden Wants 500K EV Chargers For America, And He's Leaning On Tesla To Help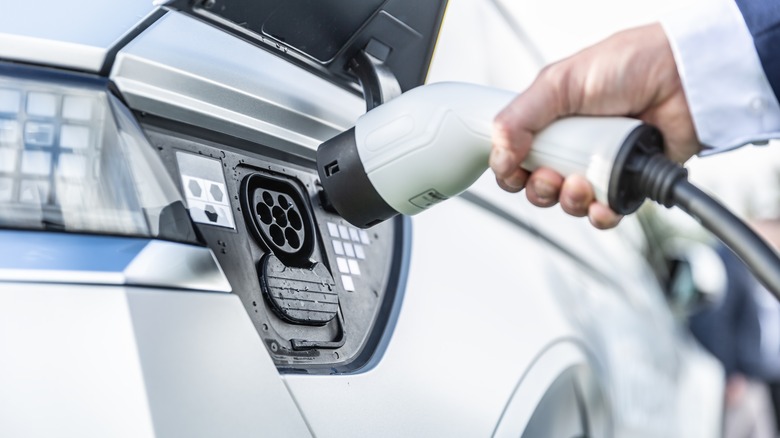 Marian Weyo/Shutterstock
U.S. President Joe Biden wants to bolster the growth of America's electric vehicle (EV) charging station infrastructure with the installation of 500,000 new chargers in the coming years, according to a brief released by the White House on February 15. The president's initiative will receive $7.5 billion in funding from the Bipartisan Infrastructure Law — plus private financial support from Tesla, General Motors, Pilot, BP, Hertz, and EVGo, all of which are "announcing new commitments to expand their networks by thousands of public charging ports."
Tesla itself committed to more-than-doubling its U.S.-based EV charging network by the end of next year, according to a Tesla Charging tweet. However, the White House is counting on more participation from Tesla than that: Specifically, the manufacturer is expected to open up at least 7,500 chargers in the Destination Charger and Supercharger network all across the country to even non-Tesla EVs before the end of 2024.
New chargers under fed program must be uniform, Biden says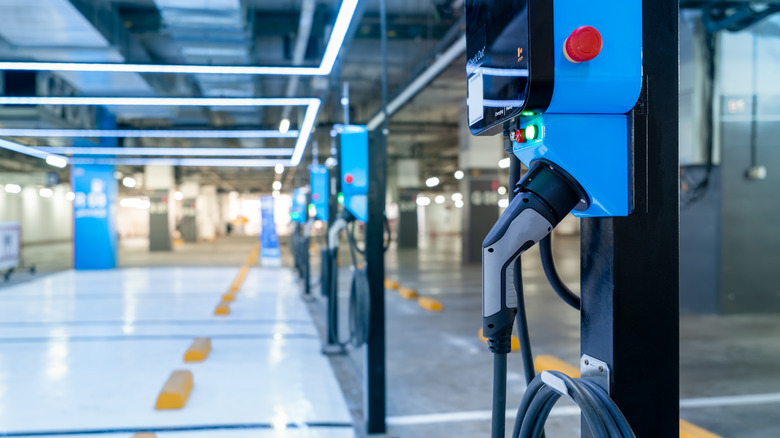 Fahroni/Shutterstock
New EV chargers implemented through the president's plan are expected to be compliant with the Combined Charging System, or CCS, the leading EV charging connector in the U.S. Tesla, known for its proprietary connectors, will reportedly transition to the CCS and finally lax the exclusivity of the Supercharger network. The new chargers are also expected to accept standard mobile payment options.
Another rule under Biden's infrastructure package states that, by July of next year, at least 55% of all new charging stations' costs come from domestic-made parts — a plan deemed "aggressive" by Tesla given the mounting global demand for new charging stations and the supply chain struggling to keep pace.
Despite concerns regarding the potential electric vehicle production hang-ups, the need for more EVs in America is only growing, and demands solutions. According to Electrek, EV stations across the country are quickly overtaking the number of gasoline stations, but even the 160,000 EV charging ports currently available to the public are not enough.