12.2-Inch Samsung Tablet Production Starts At End Of 2013 Tips Supply Chain Source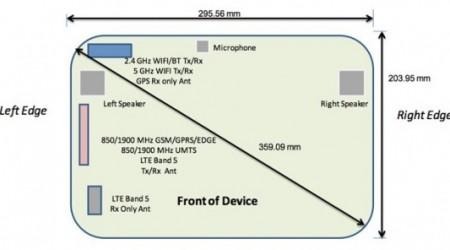 Over the years, smartphone makers have been creeping steadily larger with the screen of many smartphones opening the phablet category that has proven to be very popular with buyers. It would make sense that the screens of tablets will also begin to grow in an attempt to see if consumers want bigger screen tablets as well. Rumors continue to circulate that Samsung is working on a new tablet.
In September, a rendering surfaced claiming to show whatand the Samsung Galaxy Note 12.2 tablet would look like. As you can gather by the number in the product name, the tablet would reportedly have a 12.2-inch screen. Indications that came along with that leak suggest the tablet will be released in the second half of 2013.
The leak suggests the tablet would be S Pen enabled, run Android, and have a resolution of 2560 x 1600. A new rumor about the tablet has now surfaced with sources in the Taiwan supply chain saying that Samsung has been developing a 12.2-inch tablet and the tablet is set to go into production at the end of 2013.
The sources say that the big-screen tablet will use a film-based capacitive touch solution provided by Chinese company Shenzhen O-film Tech. A Samsung tablet sporting model number SM-P905 and a 12.2-inch screen was recently spotted at the FCC and Bluetooth SIG gathering the needed approvals to hit the market.
SOURCE: DigiTimes