This Underrated Android 13 Feature Makes Copy And Pasting Even More Useful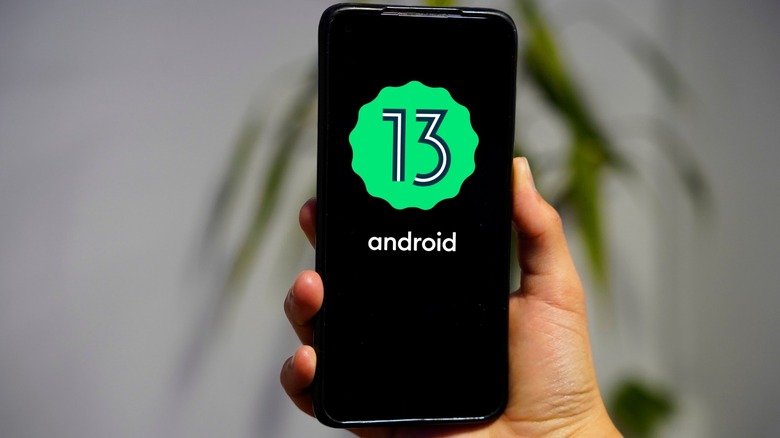 DANIEL CONSTANTE/Shutterstock
If you follow Android and mobile tech, you'll know that current Android operating system (OS) updates have been far less exciting than they previously were. Previous Android version updates included revolutionary changes to both the functional and visual departments. Android 12 and 13 have been less exciting, although Google did introduce new skinning and customization options to its mobile OS. 
Perhaps not as exciting as the launches of dramatic visual overhauls or multitasking features from old versions, Android 13 did introduce several neat features like per-app language options and refined privacy options. Bluetooth and device interconnectivity also got some much-needed updates, although those are much less likely to be noticed by most people. 
One area Android has always excelled over its other mobile contemporaries for many users is productivity. The Android 13 updates to the tablet interface and cross-device copy-paste functionality show Google's renewed interest in the productivity aspects of its OS. Still, other updates to the clipboard app might have flown under your radar unless you have the stock version of Android 13, found in devices made by Google itself and a few others. Sometimes these hidden features are most useful in day-to-day use, especially if you're a productivity fiend. 
Android 13's new clipboard feature allows editing copied content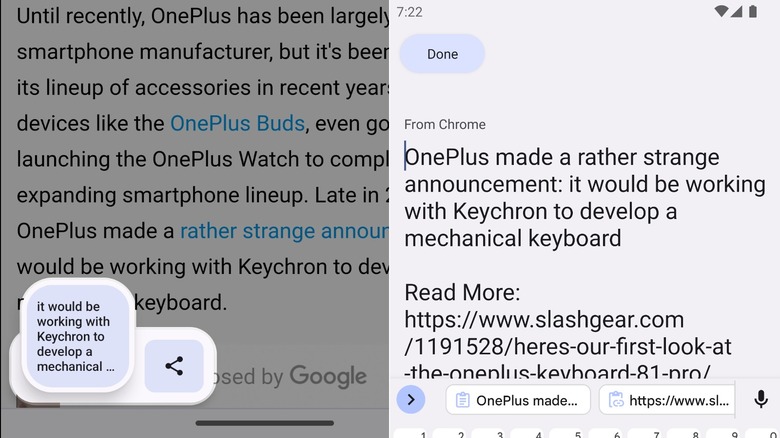 SlashGear/Julian van der Merwe
If you're big into on-the-go productivity — whether responding to emails, finishing homework, or even getting some more serious work done — you'll already be good friends with the copy-paste feature on Android. Android 13's update to the clipboard elevates the experience with an interface to edit clipboard content the moment you copy it, making it easy to add or remove information from whatever you copy. 
With the new interface, when you highlight and copy text, a pop-up will appear in the screen's bottom left corner, confirming you've copied it and showing you a snippet of the text you copied. Tapping the pop-up opens a full-screen edit interface, where you can use the onscreen keyboard to make any changes to the text, save it to the clipboard, and paste it where you need it. 
The new clipboard editing functionality dramatically increases the usefulness of Android's clipboard, but unfortunately, it isn't available on all Android skins. One notable manufacturer that seems to have omitted the feature is Samsung. OneUI 5, which brings Android 13 to most of Samsung's fleet of devices, doesn't appear to include the updated clipboard, much to the chagrin of many a Redditor.