Comcast Cable Outage Hit Xfinity Customers In Philadelphia During Super Bowl 2023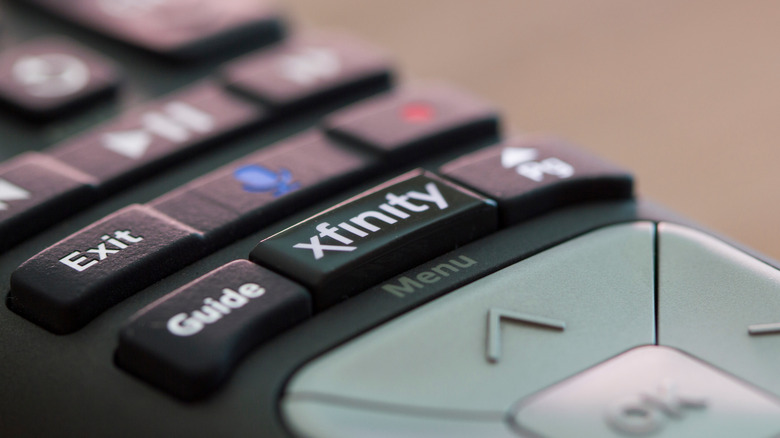 Tada Images/Shutterstock
Service provider Comcast experienced an Xfinity outage in parts of Philadelphia on Super Bowl Sunday, the company has confirmed. The outage took place at the worst possible time in that market, as it's the hometown of the Philadelphia Eagles (and Comcast), one of the teams that competed in the Super Bowl. News of the outage first surfaced on social media in the form of automated network disruption texts fired off to affected customers. 
The loss of cable access happened only around two hours before kickoff, leaving fans worried that the service wouldn't be restored in time to watch the Big Game. The issue impacted thousands of customers located in parts of Philadelphia, specifically Kensington and Fishtown, according to the local NBC news affiliate. Though some details are still pending, a Comcast spokesperson revealed some information about what happened, stating that vandalism involving one of its fiber optic cables was behind the outage.
Everyone is back online, but you may have to restart your cable box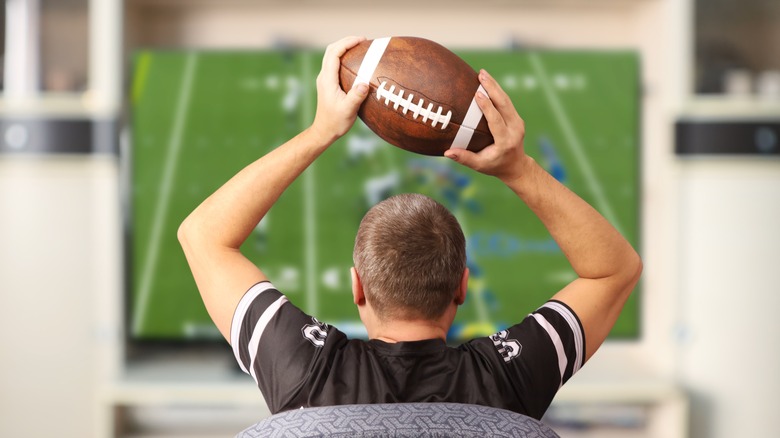 Popel Arseniy/Shutterstock
A Twitter user going by the handle AirBudsPod shared screenshots of the service interruption text messages that were sent to some customers in Philadelphia. The first message shows that the outage started on February 12 at 4:15 p.m. Eastern time, which was during the pre-game coverage around two hours before the Super Bowl was officially underway. In an updated message, Comcast's automated message showed that the service would be restored at approximately 6 p.m. local time. That proved to be a tad optimistic, however.
A friend in Philly just texted me this. Comcast is down all over the city on today of all days. People must be rioting. Comcast headquarters will be in flames by kickoff. pic.twitter.com/EufHgizGJ4

— Air Buds (@airbudspod) February 12, 2023
The outage prompted jokes and mild concerns from residents over how passionate Eagles fans may handle the loss of television service. In a statement to NBC, a Comcast spokesperson said that many customers had already had their service restored and that the company's technicians were working to get everything back up and running. At 7:17 p.m. Eastern time, the official Xfinity customer support Twitter account tweeted that service had been restored for all of its Philly customers.
All services should now be restored to customers in Kensington and Fishtown that were impacted by an outage caused by vandalism earlier today. We are thankful to our local teams that responded immediately and resolved this issue as quickly as possible. Anyone still experiencing

— Xfinity Support (@XfinitySupport) February 13, 2023
In a tweet thread, the Comcast account said that its customers who were affected by the outage may need to restart their modem or cable box in order to get the television service back. The account confirmed that vandalism was behind the issue, but it's unclear who may have targeted the line and whether they were rooting against the Eagles.