How To Take Apple TV Screenshots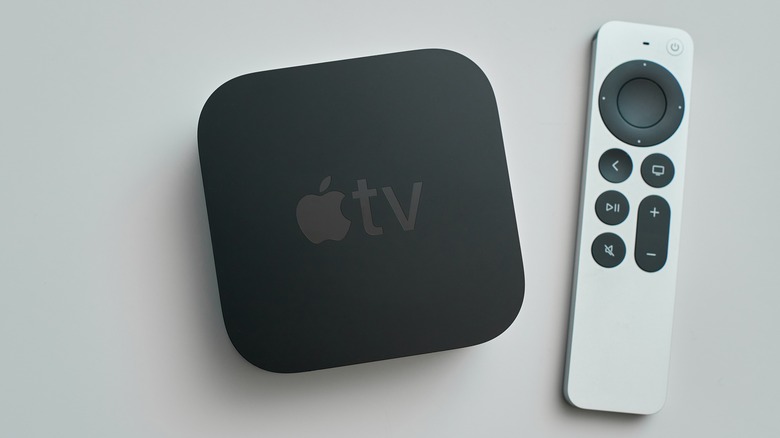 Dmitrii Pridannikov/Shutterstock
Apple TV is a wonderful device, for all intents and purposes. It's a gateway to your favorite shows and movies thanks to the various streaming apps available for download, of which there are thousands. It's almost impossible not to find something you like across said apps, but if you can't, chances are you can buy or rent it through the Apple TV Store.
Adding to the experience is a svelte, smooth user interface and integrated Siri voice search. Thanks to Apple TV, you can also mirror your devices to your TV wirelessly with the click of a button. And don't even get us started on the growing list of quality games you can play with family and friends. There's a lot of power hidden in that small box.
But for all its lean muscle, there's one little thing you can't do on Apple TV, and that's taking a screenshot ... not natively, anyway.
How to take a screenshot on Apple TV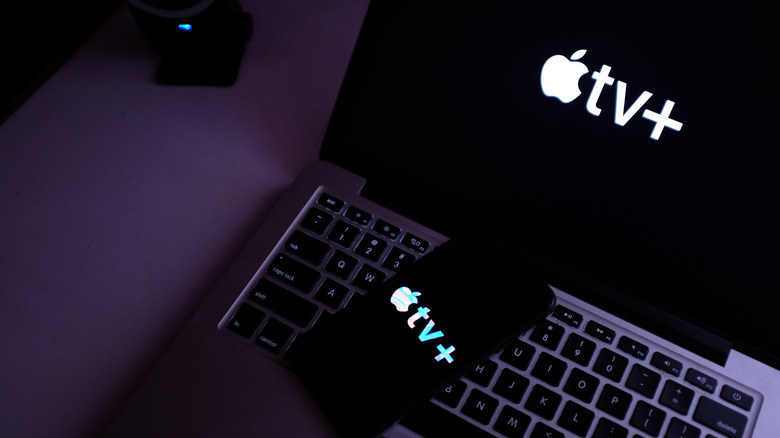 DANIEL CONSTANTE/Shutterstock
Thankfully, you can workaround the Apple TV screenshot deficiency if you have a Mac computer. Whether it's something as extravagant as a Mac Studio or a MacBook struggling to keep its breath, you can boot your devices up and follow along:
Ensure the Mac and the Apple TV are connected to the same Wi-Fi network.

Open the QuickTime Player app on your Mac.

From the QuickTime Player menu, select File > New Movie Recording.

In the recording window, click on the down arrow next to the record button and select your Apple TV from the list of connected devices.

Look for an AirPlay passcode to appear on the Apple TV. You'll need to enter this code on your Mac. Now, you should see the Apple TV UI on your Mac screen.

To take a screenshot, press Command + Shift + 4 on your Mac keyboard and then press the Spacebar.

The pointer on the screen will change to a camera icon, and you can click within the QuickTime to take a screenshot.
The screenshot will be saved on your Mac desktop as a PNG file, which you can view on the Mac with a double click.
Note: Apple TV can't pass content from DRM-protected apps, which is pretty much every video-oriented app on Apple TV. So, if you're looking to take a screenshot of a movie or show, you'll likely need to try something else. For all other purposes, however, this method should serve you well.