Microsoft Launches Teams Premium With GPT-Powered AI Features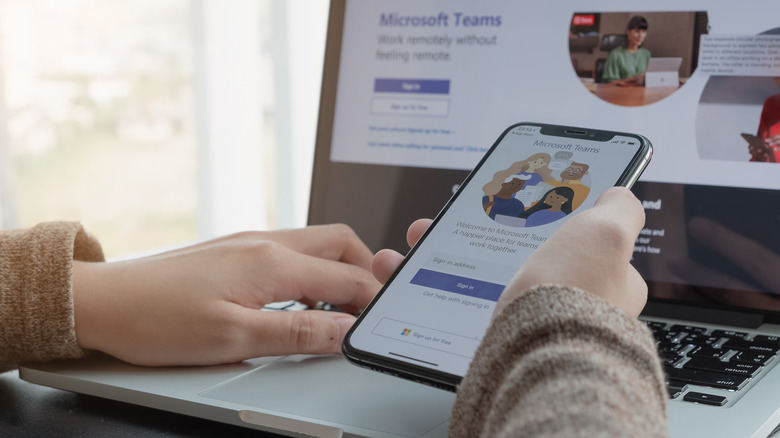 wichayada suwanachun/Shutterstock
Since it was first introduced back in 2016, Microsoft Teams has grown to become one of the leading collaboration platforms. As of 2023, Teams has millions of users with organizations of all sizes — from large corporations to small businesses — using it extensively. 
While the software is mainly known for enabling real-time communication between team members through individual and group chats, Microsoft has been gradually updating Teams with newer features. For example, the latest versions of Teams support video conferencing, with the added ability to share screens and record entire sessions. In addition, Microsoft Teams easily integrates with a host of third-party apps, including Trello and Asana, while offering many task management features.
Nearly two years into its introduction, Microsoft Teams came in a single free-to-use version. However, this changed in 2019 after Microsoft introduced a premium tier called Microsoft Teams Premium. This tier offered additional advanced capabilities to users ranging from larger storage space (up to 10GB per user), larger meeting sizes (up to 300 participants per meeting), enhanced audio and video conferencing features, and advanced admin and security controls. 
Teams Premium was also bundled with Microsoft 365 Business Basic and offered features like collaborative annotations, live captions support in over 30 languages, team meeting records with transcripts, and even larger cloud storage (1TB per user).
While these features were comprehensive enough, Microsoft is leaving no stone unturned to make the premium tier of Teams an even more attractive proposition. The company, in collaboration with Open AI, recently announced a bunch of AI-powered features for Microsoft Teams Premium.
What's new with the AI-powered Microsoft Teams Premium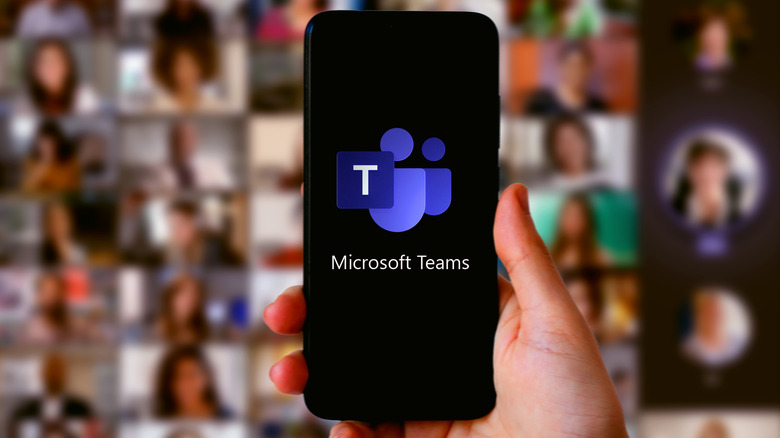 DANIEL CONSTANTE/Shutterstock
In the blog post announcing the new AI-powered features, Microsoft confirmed that several of its new features are powered by OpenAI's GPT-3.5 AI language model. Most notable among these is the "Intelligent Recap" feature that collates all the information from the meeting into an easy-to-browse format. Users can simply click on chapters to access the most relevant section of any meeting's notes. The feature also boasts the ability to generate notes, create tasks, and provide participants with a summary of the meeting — even if they were unable to join.
Then there is the personalized timeline markers feature. In its initial form, it tells users when they left and rejoined the meetings. Soon, the feature will be expanded to inform users when their names are mentioned in their absence. This feature could be very useful for teams working in different time zones and help people catch up on meetings held at unearthly hours.
Teams Premium also gets the ability to generate live captions in more than 40 languages, something that could be a godsend for people who work with colleagues that speak different languages. Besides this, the app also offers advanced meeting protection, which ensures that the content discussed in the meeting stays confidential by giving admins control over who can record the session.
Those interested Microsoft Teams Premium can try it for free for 30 days, following which there is a $10 fee per user, per month. Early bird subscribers can save 30% in subscription fees by going Premium before July 1, 2023.