Samsung's Attempt To Leapfrog Apple To XR Has More Questions Than Answers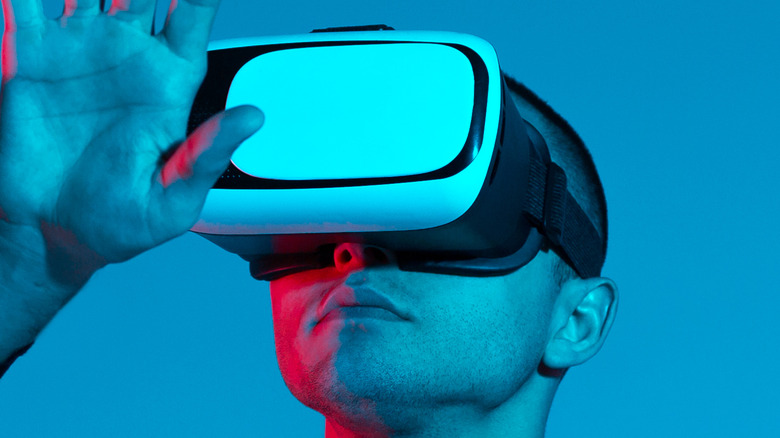 HighStock/Shutterstock
Samsung could cut ahead of Apple and become the next major manufacturer to release an extended-reality (XR) device. The news broke toward the end of Samsung Unpacked 2023, but the revelation left us with more questions than it did answers. While it was confirmed Samsung would be working on the device with two of the world's biggest tech companies, not much was revealed beyond that. 
Speaking at the event, Samsung's president of mobile experiences TM Roh said: "Today we are transforming the future of mobile once again, by building the future of XR experience together. People see a future in which immersive shared experiences enhance and enrich people's lives, revolutionizing how we connect to one another." No device was unveiled nor was the direction in which the product is headed or any sort of timeline. It was just announced that Samsung was working on it. 
The Washington Post received a little more information, but not much. "We're getting there, but we're not too far away," is what it was told. If Samsung is to beat Apple to the punch, that timeline may have to be tight. Although Apple's product has been rumored for a long time and nothing official has been announced, there's a good chance fans could get their first proper glimpse of it this year. Like most Apple products, the XR headset is likely to be high-end, high-specced, and high-priced. The headset could also have broad applications, with health and fitness allegedly amongst the areas Apple is focusing on.
Samsung will be partnering with Google and Qualcomm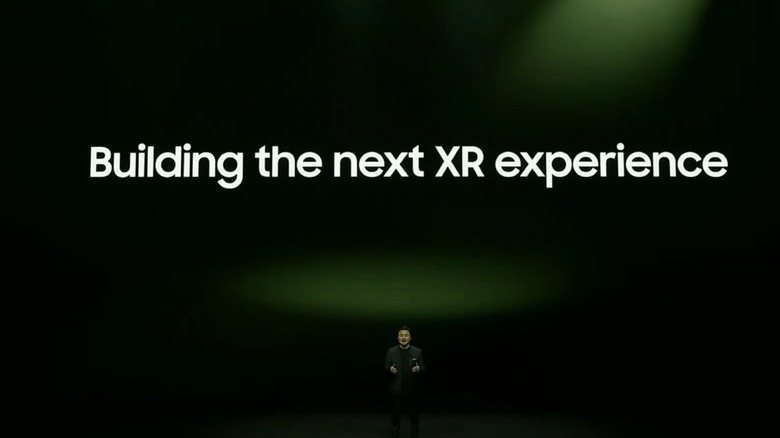 Samsung
Samsung already has a long working relationship with American tech giant Google and chip manufacturer Qualcomm — and this partnership looks likely to extend into XR development. The collaboration may not be too much of a surprise, and it could give Samsung a bit of an edge, as all three companies have extensive experience when it comes to XR development. 
Years ago, Samsung released a headset called the Gear VR, which was essentially a more refined version of Google's entry-level Cardboard headsets. You had to strap a Samsung Galaxy phone into it, and its applications were pretty limited, but several XR apps were created for the platform. The plug was eventually pulled on Gear VR, and in 2020 the XR apps went with it. Qualcomm dipped its toes into the XR waters with its Snapdragon Spaces platform, which was aimed at developers and also required a phone to provide the processing power.
Google arguably has the most extensive experience of the three companies when it comes to XR and, like Apple, has apparently had a dedicated set of XR glasses in the works for a long time. As we've said, Samsung's revelation created more questions than anything. While Qualcomm is confirmed to be making the chipset the XR device will rely on, it is currently unclear what Google's exact role will be. The company is said to be creating the ecosystem the device will operate in, similar to how phones operate through its Android platform. It is unlikely that the collaboration will satiate Google's XR desires, so we could still see Google headsets also enter the mix.