Apex Legends Mobile And Battlefield Mobile Are Shutting Down: What You Need To Know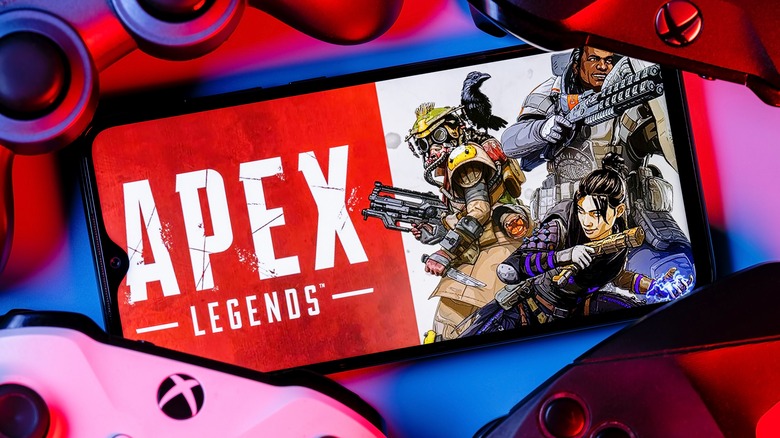 Sergei Elagin/Shutterstock
EA and Respawn have announced they plan to sunset the mobile version of their popular game "Apex Legends." In plain English, that means the servers are shutting down and the game will no longer be playable in a few months' time. The mobile edition of "Battlefield" will also join it on the scrapheap as part of EA's "mobile strategy realignment." 
The company's press releases on the death of "Apex Legends Mobile" repeatedly mention how "strong a start" the game had, but that must have petered out quickly as the game will officially be DOA a couple of weeks before its first birthday. Other editions of "Apex Legends" and "Battlefield," namely those on console and PC, are unaffected by the news and will continue to live on. "Battlefield Mobile" was only released last year, promising a "fully-fledged, skill-based experience." 
This clear and decisive pivot suggests that EA's expansion into AAA mobile gaming didn't quite pan out how it had initially expected and wasn't worth further experimentation. Respawn says it is thankful for the support of the "Apex Legends" community and its team is "confident that this is the right decision for players." The company also says the decision to ax the game was reached after it began to "fall short of that bar for quality, quantity, and cadence."
In 90 days, it's game over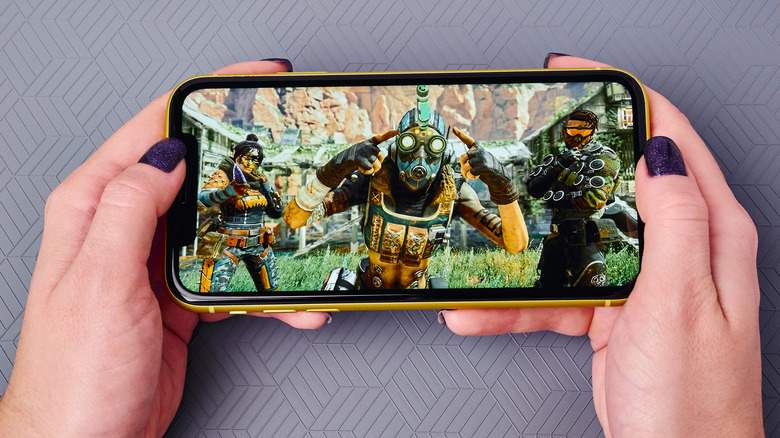 Vlad Kagoshima/Shutterstock
"Apex Legends Mobile's" death seems to be better planned than its birth, which saw numerous delays and setbacks before it was finally released. Compromises were made when porting the game to mobile, with the smaller screen posing a challenge for its UI designers. It was a fully standalone title, with no interaction with other versions of the game. It was free to download but was jam-packed with microtransactions. People could spend real money kitting out their virtual characters, and that may now be a point of contention.
According to EA, both "Battlefield" and "Apex Legends" were removed from web stores at 1 p.m. Pacific time on January 31, 2023. Real money in-app purchases were disabled at the same time. These actions are the starting point of a 90-day period during which the game will still be playable for those who already have it. On May 1, 2023, the servers will be shut down and the game will cease to function. If you liked the game enough to spend real money on it, then unfortunately the stuff you bought will disappear too.
EA says: Sorry, no refunds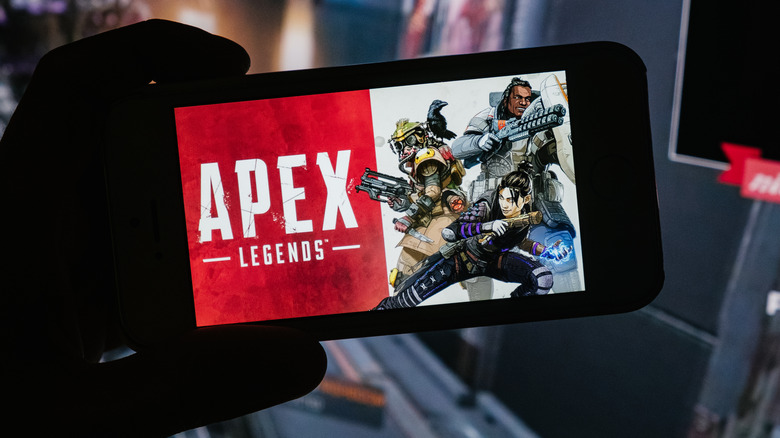 Mano Kors/Shutterstock
As EA explains, once the servers are gone, all of your in-game purchases will disappear with the game itself. As per the company's user agreement, EA has also said it won't be issuing any refunds for real-money purchases players have made. But there is a bit of hope for players who made purchases through the Apple App Store and Google Play Store, each of which has its own refund policies and may be a touch more sympathetic. Google in particular had a fairly generous refund policy in place when one of its gaming gambles collapsed last year.
In-game currency, which is sometimes bought with real money, isn't refundable, either. EA's suggestion is to spend it on in-game items which you can use until "Apex Legends Mobile's" virtual world ends on May 1. The details are a bit more scarce with "Battlefield," but as the refund policy is EA's and not game-specific, it's safe to assume the same rules apply.