Google Stadia Refunds Start Rolling Out Today: What You Need To Know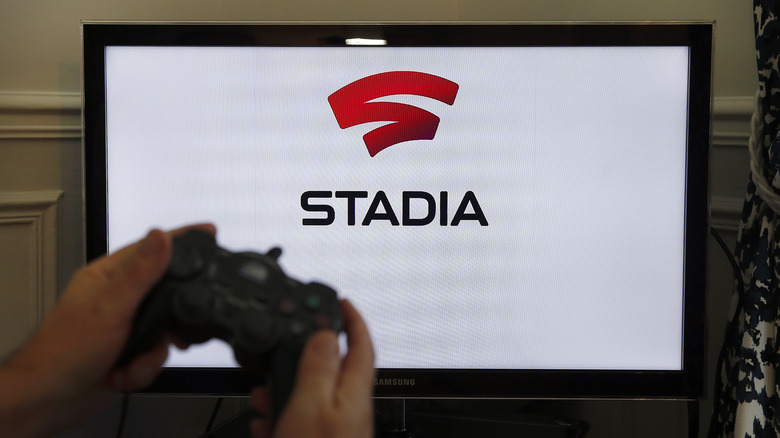 Chesnot/Getty Images
Originally announced at GDC in March 2019, Google Stadia was once marketed as Google's groundbreaking cloud gaming service, which would compete with the likes of PlayStation and Xbox consoles for the attention of the gaming community. For a number of reasons, it didn't exactly live up to that mark.
The Guardian wrote in detail about what the service did right, such as its versatility across many platforms. The Guardian also mentioned that it struggled to attract an audience, which makes sense given its reliance on high-speed internet connections that have still yet to become prolific enough to support the intense network demand of cloud gaming.
Back in February, we reported on Google Stream, a potential rebrand of the service that could streamline (pun intended) the cloud gaming service to a broader audience. However, this clearly wasn't enough to deter Google officials from shuttering the Google Stadia service in October. As of today, Google has finally put out a FAQ about its refund policy related to the Stadia shutdown.
Refunds to users of the Stadia Store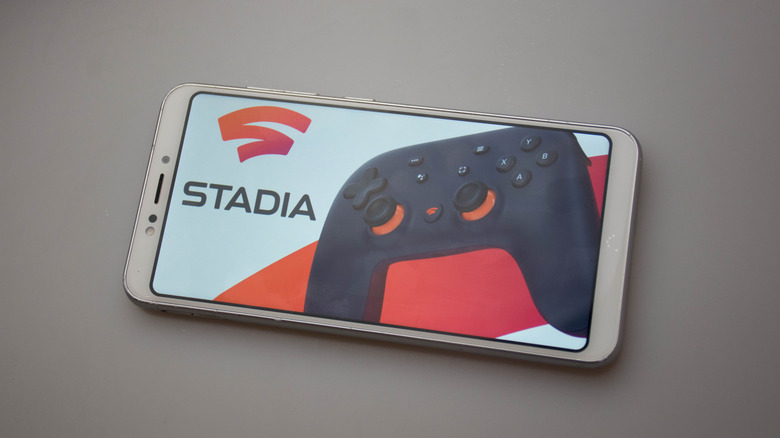 David Marin Foto/Shutterstock
Google's new FAQ on the Stadia shutdown includes several answers to commonly asked questions, but it seems like the most important ones are answered at the very top. Google has promised that all refunds will be completed by January 18, 2023, but these refunds don't only extend to software. For example, Google promises that Stadia gaming hardware is also subject to reimbursement, including the Founder's Edition and Premiere Edition streaming devices, as well as the Stadia Controller.
Google claims that it will refund purchases made by defunct accounts, but that no user should attempt to solicit help from the customer support line unless your original form of payment is no longer available on a deactivated account. Otherwise, it sounds like you'll be emailed directly by Google with either a summary of refunded purchases — if you made over 21 purchases linked to the Stadia account in question — or individual emails if you made less than 20 purchases on that account. In any case, it sounds like the service will be gone for good by January 18, 2023.