Here's Why Rapper Rick Ross Hasn't Ridden In A Tesla And Doesn't Trust Self-Driving Cars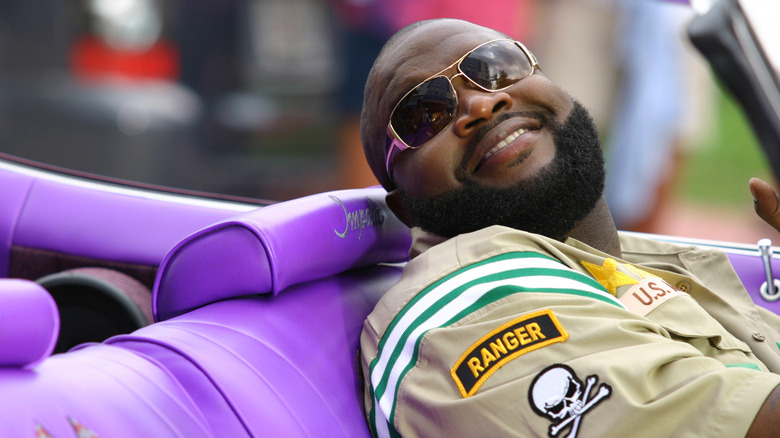 Craig Bukata/Getty Images
Rick Ross owns a pretty enviable collection of cars, but he's especially known for his love of rare, vintage rides. Ross has even spat verses about Impalas, Chevies, and Lamborghinis in his songs. However, it appears that a Tesla — or any other self-driving car for that matter — won't become a part of his collection any time soon.
"I've never ridden in a Tesla and the reason being is because I've always had in the back of my mind, the government could tap into the brain of the car," Ross said on Instagram. 
Further adding to his outlandish views, Ross argued that after tapping into the car's mind, the government will be able to tail his whereabouts and might order the car to bring him in for questioning.
Now, the rap mogul's concerns are not entirely unfounded. Cybersecurity experts are now increasingly seeing smart cars as an Internet of Things (IoT) device on wheels, and as such, the attack vectors could come in any shape and form. Moreover, It's not all hypothetical. Hacks for unlocking Tesla cars are already in the public domain. Just over a year ago, a teenage hacker claimed to have remotely unlocked the doors of over two dozen Tesla cars in 13 countries by exploiting a system vulnerability.
Ross doesn't trust the government with a smart car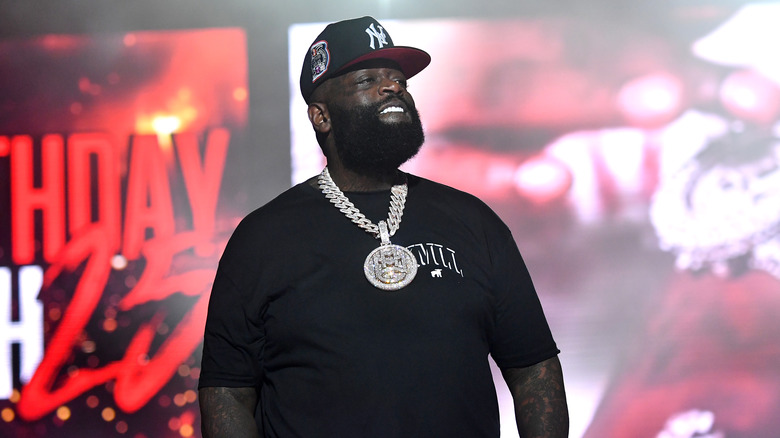 Paras Griffin/Getty Images
Ross started the video by claiming that he will never own a smart ride with skills like autonomous driving, but later corrected himself. "It's leaving Wingstop before the wings is ready. You pull up to the building and the agent walk out, 'Hey Rick'" Ross said in the video that is making the rounds on social media. 
Interestingly, this is not the first time that Ross has expressed his apprehension about owning a Tesla. Apparently, the rapper's unease extends to the Cybertruck, as well. "That's something Elon gon' have to convince me. I seen him a month ago. Next time I bump into him, he gon' have to convince me into that," Ross told HotNewHipHop in May last year.
But it appears that "Ricky Rozay" has more faith in rockets and spaceships made by Musk than his electric cars. At a party alongside fellow music stars French Montana and Sean Combs (P Diddy), Ross ran into Musk and tried to ask him for a seat on his planned Mars missions in the future. While Musk's plans to colonize Mars are a healthy few years away, Ross' statements about the government hacking into a Tesla and engaging in automobile surveillance are nothing but a hoax at best.