The Unexpected Car David Crosby Picked Over A Rolls-Royce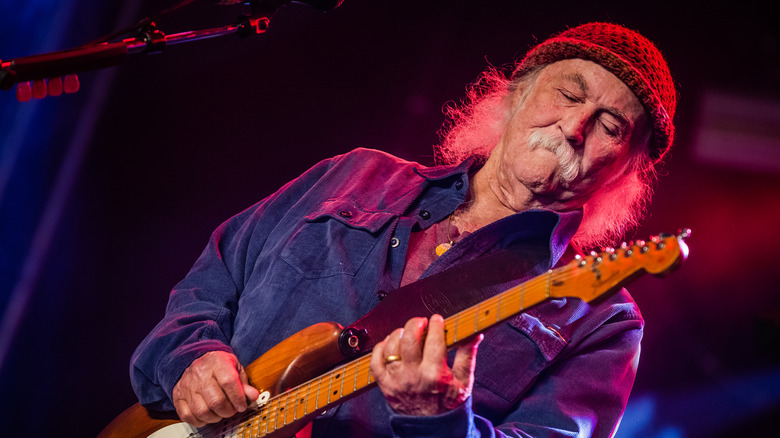 Ben Houdijk/Shutterstock
Popular singer-songwriter and California native David Crosby has died at the age of 81, according to his family, following a long illness (via Variety). Crosby was known for his guitar skills and as one of the founding members of two groups: the Byrds and Crosby, Stills, Nash & Young. His musical career dated back to the 1960s, ultimately spanning several decades during which he spent considerable time touring and releasing albums. Crosby was inducted into the Rock and Roll Hall of Fame twice, and he crossed paths with many notable individuals throughout his life, including Cass Elliot and Neil Young.
Though it's safe to say music had a very important place in Crosby's life, it wasn't his only passion. In an interview with The Robb Report, Crosby confirmed that he also loved cars and, due to his illustrious career, was able to get behind the wheel of many stunning models over the years. All of the big names can be found on the list of vehicles he owned: Mercedes-Benz, BMW, and even Ferrari. However, it was a certain popular EV brand that won Crosby over later in life, edging out competition as appealing as Rolls-Royce.
Crosby preferred his Tesla EV over a Rolls-Royce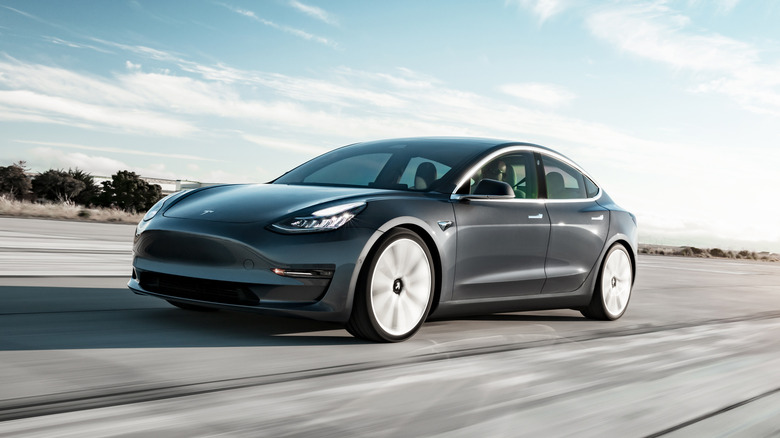 canadianPhotographer56/Shutterstock
During the interview, Crosby, who was 75 years old at the time, revealed that while he had owned many "really great" vehicles throughout his life, his favorite at the time was his Tesla sedan. He praised the EV's "drastically fast" speeds, noting that it "knocks everybody's socks off" and that its high level of precision and accuracy forces the driver to operate with a similar level of competency. "You get into seeing how well you can drive it because it will handle anything you bring to the party," Crosby was quoted as saying.
It's not surprising that Crosby was a fan of the electric car — Tesla has earned its legion of diehard fans for a reason — but it was a stunning endorsement from the guitarist that he would pick the model over a Rolls-Royce. That's not to say the Tesla was his only car late in life, though. During the same interview, Crosby said that he also owned an eclectic array of vehicles spanning from a 1940s' model-year Ford V8 pickup truck to a biofuel-powered Ford Excursion, as well as a couple of BMWs. Crosby said that he had modified the Ford truck's engine with a friend, noting that he had been on the prowl for a hot rod at the time when he stumbled across the pickup.