Sony Has Revealed 13 New Titles Set To Launch On PlayStation VR2 This Year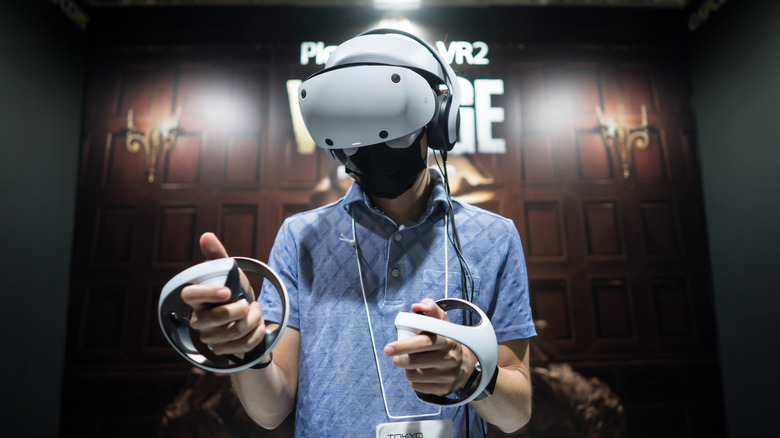 Tomohiro Ohsumi/Getty Images
PlayStation VR2 represents a pricey encore to one of the PS4's most exciting peripherals. In case you didn't hear the previous news, Sony announced a brand new headset designed for PlayStation 5, complete with new optics and sensors for an even more immersive gaming experience. It costs more than the console required to play it, to which many of you groaned.
We're still just about a month away from PS VR2's launch, but Sony has clued us in on 13 new games that will be available during its launch period. Some existing games, like Gran Turismo 7, will receive a PSVR 2 update on day one, while others are brand new IPs or VR-ready spinoffs of fan-favorite franchises.
In all, we're told to expect more than 30 games. Not all will be available on February 22, but the wait for new games won't be long as it expects the full launch slate to be available by the end of March.
Here's what's coming to PS VR2 in February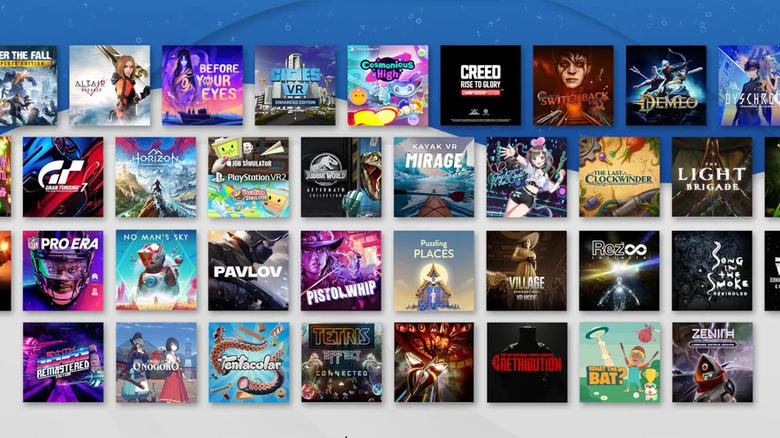 Sony PlayStation
In addition to the 11 games announced at launch, Sony is giving us a helping of 13 new titles to anticipate. You may have played some of these already if you own another VR headset like the Oculus Quest 2, such as the boxing game "Creed: Rise To Glory," the pigskin-throwing football game "NFL Pro Era," and the multiplayer shooter "Pavlov."
Other new titles were designed especially for PS VR2, like "Before Your Eyes," a narrative adventure that uses the headset's front-facing camera to notice when you blink, which engages several gameplay mechanics. "Kayak VR: Mirage" puts you in the seat of a water-bound wayfarer, a nice escape for those who need a vacation, but can't take one quite like this.
Games like "Synth Rider" and "Thumper" build on the rhythmic experiences popularized by the likes of "Beat Saber," each with its own unique twist on the genre. Don't forget all the high-profile and classic titles Sony's announced before, such as "Job Simulator" and "Vacation Simulator," "Resident Evil Village," "No Man's Sky," "Horizon: Call of the Mountain," and "Star Wars: Tales from the Galaxy's Edge." Check out the full list on PlayStation's blog.