Apple's Smart Home Roadmap Leaks With iPad-Style Smart Display Tipped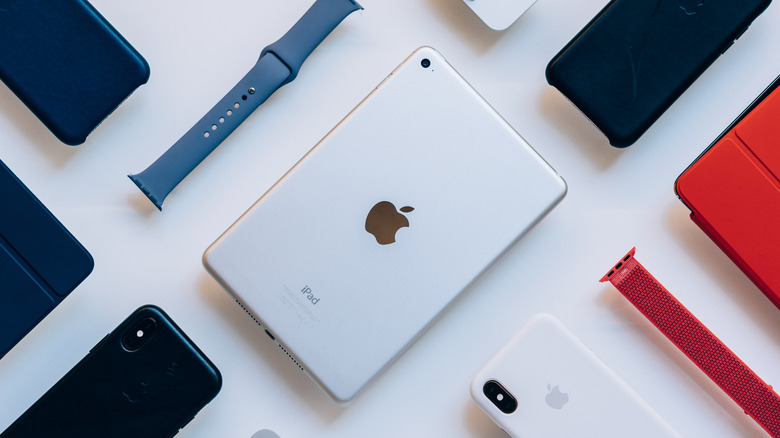 GaudiLab/Shutterstock
Following the announcement of its latest M2-based MacBook Pro laptops and Mac mini desktops — not to mention the new HomePod speaker – a new report claims that Apple is preparing to target the smart home market with entirely new products. Headlining the alleged expansion of Apple's smart home lineup is a product that will give the average consumer access to the same sort of touch-based smart home command center we've seen from DIYers for years.
It's no secret that Google and Amazon both dominate the smart home market at this time, and while Apple has dipped into the same pool on multiple occasions, it hasn't made any big waves in the faces of its two massive competitors. If Bloomberg's Mark Gurman is correct, however, that may change starting next year with the arrival of an iPad-like device, something that may mark the start of a wider range of smart displays from the company.
An iPad-like device dedicated to smart home control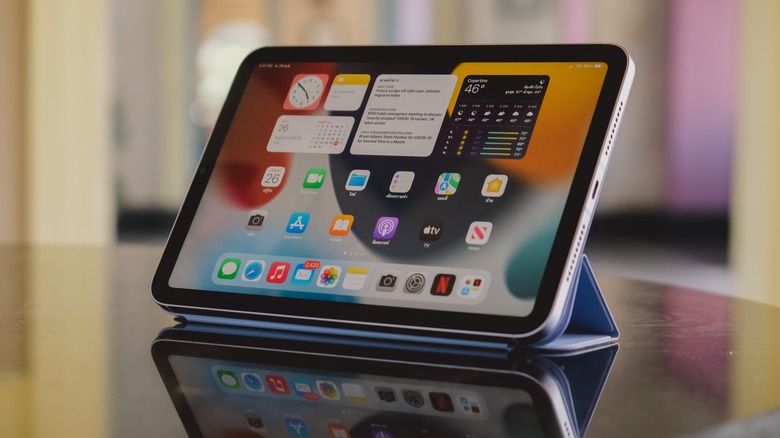 Framesira/Shutterstock
Gurman claims that Apple is working on a tablet that would be akin to the base model iPad or iPad Mini, which is to say that it will reportedly be on the lower end of things presumably with a price tag to match. Unlike the iPad, this alleged tablet product will be designed with smart home control and general connectivity in mind, serving essentially as a command center that homeowners could use to control IoT devices. The product will also reportedly be tapped into at least some of Apple's video-based products, including FaceTime.
That alleged device — which remains both unconfirmed and unnamed at this time — will kick off the arrival of a wider slate of Apple products that target the smart home market, according to Gurman, who elaborates only enough to claim that there will be other smart displays in the pipeline. Consumers who buy the new Apple tablet will potentially be able to mount it on a wall in addition to other options, such as carrying it around from room to room. That portability will no doubt make the device appealing, but also raises an important question: why would someone want to buy this product when it sounds like the iPad Mini could do the same sort of thing? In fact, many loyal Apple customers already leverage the iPad Mini as something like a smart home remote control, as evidenced by many posts on Reddit.
It's not possible to say at this time given how little has been revealed about the alleged product. However, it sounds like at least some of the other alleged devices Apple has planned won't suffer from the same existential crisis, as Gurman suggests the company may move forward with larger smart displays, too.