Samsung SmartThings Station Is A Matter Hub And Charging Pad In One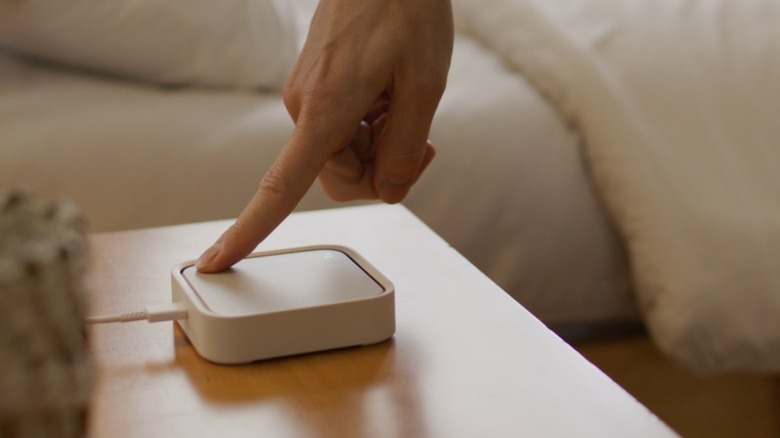 Samsung
Matter launched in November 2022 as a new smart home communication protocol that hopes to unify smart home devices across a variety of brands (via CSA), doing away with locked-down ecosystems by providing a localized, universal protocol for smart home devices to communicate over. Matter's local network — as opposed to an online one — helps up security and reduces latency. 
Perhaps one of Matter's biggest advantages is the support it has from some of the biggest names in smart home and internet of things technology. The Matter protocol is backed by giants like Amazon, Apple, Google, Huawei, and Samsung, among others. This support gives Matter a lot of credence, and if these manufacturers use the protocol in their devices, it should stick around for more than a few years.
The biggest sell for Matter is Matter Hubs — devices that connect to and control the other smart appliances in your house. In essence, a Matter Hub functions similarly to something like a Google Nest Hub or Amazon Alexa device, except Matter Hubs have wider compatibility. 
A covert Matter hub in a charging station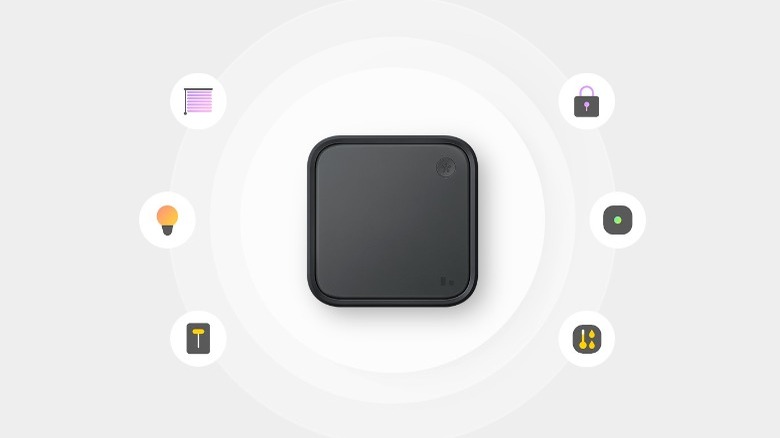 Samsung
Samsung's partnership with Matter means that SmartThings devices are compatible with the protocol, and at CES 2023, Samsung is expanding its SmartThings range's compatibility with the SmartThings Station. The SmartThings Station is a small Matter hub that promises to give users an inexpensive start to the world of home automation. As an added bonus, the SmartThings Station has an integrated 15-watt wireless charger. 
Samsung makes adding new devices to the Station easy, allowing users to add devices through the SmartThings app on their Galaxy smartphones using a QR code. Samsung's SmartThings Station also features predefined routines, which can be triggered using the built-in Smart button or via the SmartThings app on a paired Galaxy device. Up to three routines can be stored on the device and triggered using either a short press, a long press, or a double tap on the button. The SmartThings functionality built into the device also allows routines to be activated on a schedule or remotely when users are away from home.
By integrating Matter and SmartThings functionality into a wireless charging pad, Samsung is hoping to turn what might otherwise be an ancillary device into something that users interact with on a daily basis. Samsung says the SmartThings Station will be available in black or white in both the U.S. and Korea starting in early February 2023.