Final Fantasy Pixel Remasters May Finally Be Coming To PS4 And Nintendo Switch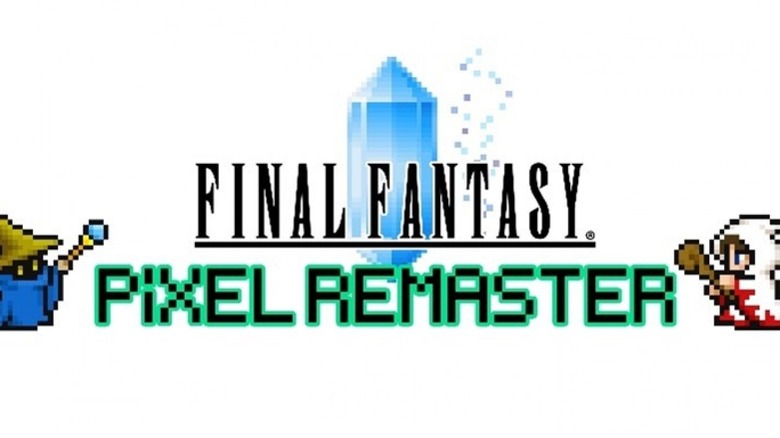 Square Enix
When you think about role-playing games, you almost always think about Final Fantasy. This classic series has brought us many memorable stories and characters for decades. They often share the same tropes, but each one stands apart with its own unique flair, from gameplay possibilities to the deep narratives that tug at our emotions.
That's why gamers were ecstatic when Square Enix first started remastering the series' most senior titles, allowing both newcomers and nostalgic veterans to relive these epic tales. First released for PC and mobile, the collection known as "Final Fantasy Pixel Remasters" might finally be making its way to more platforms.
The ESRB has rated the collection for both Nintendo Switch and PlayStation 4. The sudden appearance of these ratings doesn't always guarantee a release, but the hit rate is so high that we'd say it's safe to start salivating. The ESRB listed each title within the series individually, meaning you may be able to purchase them a la carte. This would match the release cadence of the original collection on PC, which didn't receive all titles simultaneously. We'd be surprised if a bundle including all six games won't eventually be on tap, too.
What to expect from Final Fantasy Pixel Remasters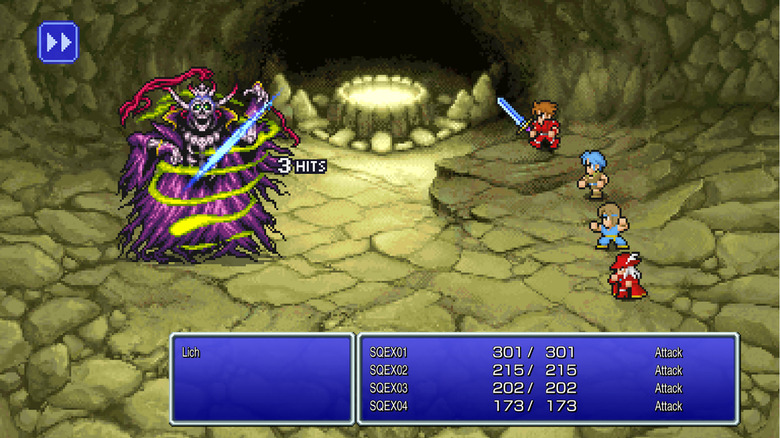 Square Enix
You can tell by the name that these remasters include the first six mainline "Final Fantasy" titles – from "Final Fantasy" through "Final Fantasy VI" – before the series jumped to 3D rendering. They'll still be pixelated, but Square Enix has given these games a fresh coat of paint to help them stand out in today's modern era.
Originally released in 2021, the "Final Fantasy Pixel Remaster" collection makes the games look more vibrant than you may remember. While the overall quality of the sprites remains largely the same, they've been injected with more color and upscaled to look better on modern devices. You'll also notice a big improvement in resolution throughout the games' various menus. Beyond graphics, the audio also gets an uplift, with the iconic soundtracks being rearranged by the original composer of all six games, Nobuo Uematsu.
The changes go deeper than visuals, too, with new auto-battle gameplay options, a bestiary, an in-game music player, and an illustration gallery, all key inclusions for those who want to fully immerse themselves in the series' rich lore and ambiance. No word yet on when exactly we'll see these launch on PlayStation 4 and Nintendo Switch, but we'd say 2023 is a safe bet.