Apple Says It Will Buy TSMC Chips Made In Arizona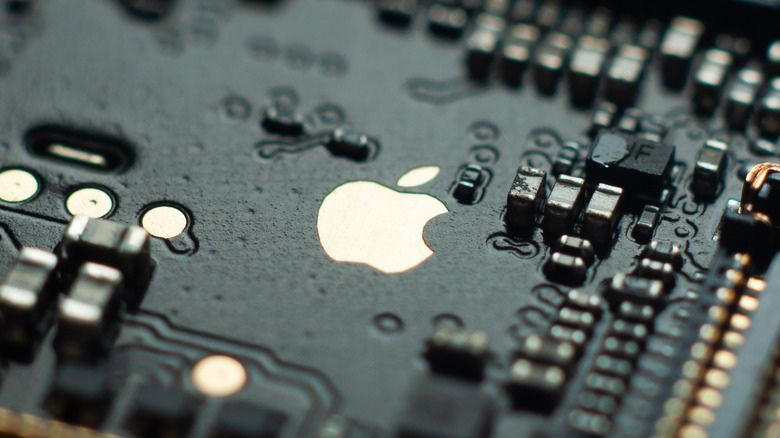 VVVproduct/Shutterstock
Apple has announced plans to purchase and use chips made in the United States, specifically in Arizona at a factory owned by Taiwan Semiconductor Manufacturing Company, which is more commonly known as TSMC. The announcement was made by Apple CEO Tim Cook, who called the plan "an incredibly significant moment," according to CNBC. Apple has, of course, had a long relationship with TSMC, which is behind many of the chips found in the company's consumer devices, including the iPhone.
The notable aspect here is that TSMC will make some of these chips in Arizona, giving Apple the ability to say it uses "Made in America" components, as noted by Cook, as well as further reducing its reliance on overseas factories. The move follows multiple expansions into Vietnam and India, the latter of which may soon also be home to some of Apple's iPad production — assuming the company can find enough local talent to fill the manufacturing roles.
Apple's CEO Tim Cook says this is only the start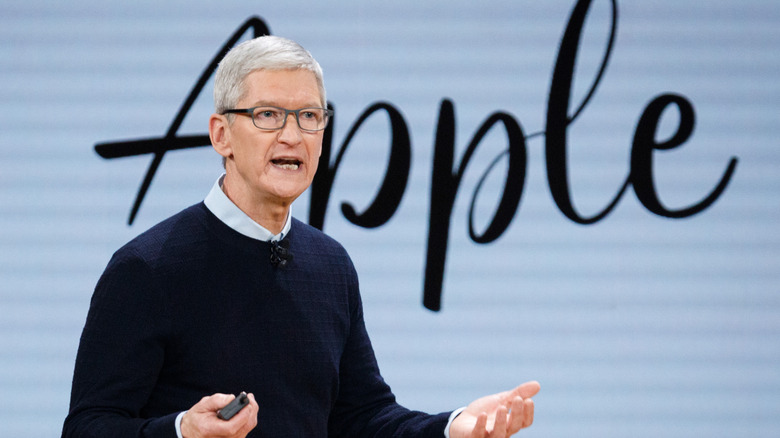 John Gress Media Inc/Shutterstock
As part of the announcement, Cook said that Apple is "investing in a stronger brighter future, we are planting our seed in the Arizona desert." This effort, which should help address some of the geopolitical concerns related to chip manufacturing in Taiwan, was brought about largely by the CHIPS and Science Act, which essentially offers subsidies to make domestically-located manufacturing more appealing for the companies that meet the world's electronic needs. The Biden administration is expected to comment on the matter soon, which may shed additional light on the plan.
As for the factory itself, TSMC's Arizona operations will be able to mint 3nm and 4nm chips — though the production timeline will be spread out over many months, as the factory will span two plants, one scheduled for launch in 2024 and the other a couple of years later in 2026. Though the factory isn't going to be a dominant player on the global scale, it will be able to meet the chips needs of the U.S. market, according to CNBC, making it all the more appealing for companies worried about potentially losing access to chip manufacturing based on the whims of China.