Microsoft Is Hiking The Price Of Its Xbox Games To $70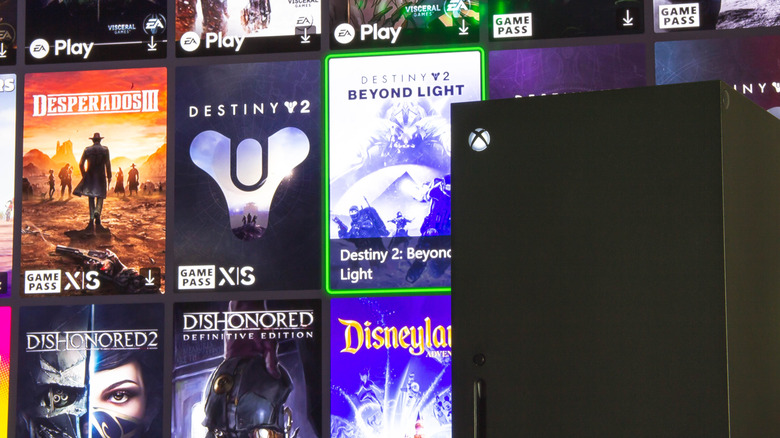 Arto Tahvanainen/Shutterstock
Microsoft had been a notable holdout among game developers in their quest to creep prices higher. The trend started at the onset of this console generation, when publishers like EA and Ubisoft began selling their newest games for $70 each in the fall. The standard price for new AAA titles had hovered around $60 before.
Now, Microsoft is finally joining its contemporaries in raising prices. Speaking with Eurogamer, the company confirmed it will be upping the cost of its newest full-priced titles in 2023 to $70. You can expect the latest "Forza Motorsport," "Redfall," and Bethesda's "Starfield" to be the first examples.
This is not welcome news for gamers, but we can't say we didn't see it coming. While Microsoft has been timid about instating anything concrete with regards to software, it hasn't shied away from price hikes for its services in the past. We've seen a few instances of this for its Game Pass, Game Pass Ultimate, and Xbox Live Gold subscriptions (to name a few) over the years.
Why Microsoft is increasing the price of Xbox games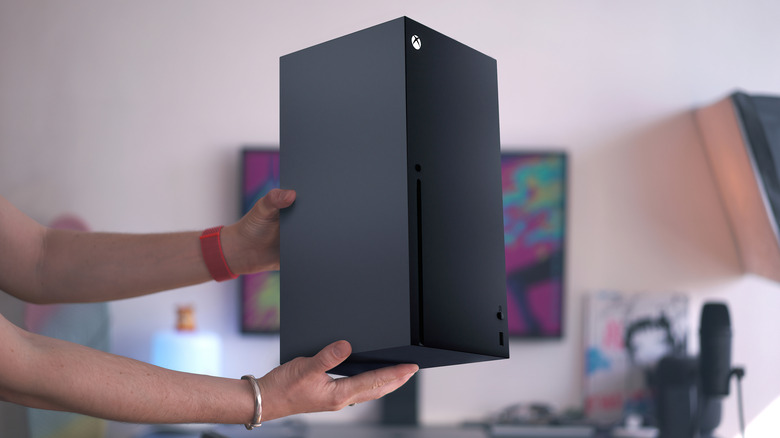 Mr.Mikla/Shutterstock
The average gamer may scoff at this news. You wouldn't be wrong to suggest that Microsoft's move is financially motivated, and that's because it is. After all, Microsoft is a business first and foremost, so as much as it's committed to being a de facto home for the gamers, the primary goal is to make money.
The reality is that games are more expensive to make. New visual and audible technologies means these massive worlds and memorable characters have become costlier to produce, partly due to both extended development time and increased costs to acquire the talent levels needed to meet today's Hollywood movie-like quality standards.
For what it's worth, Sony has been selling its first-party, made-for-PS5 games for $70 since their release. Microsoft's saving grace is that it continues to offer first-party titles on day one through its subscription-based Xbox Game Pass service. As such, Xbox players may not feel the sting of this change quite as heavily, especially considering they get access to hundreds of other games in addition to all of Microsoft's latest for just $15 monthly.