Who Is Caroline Ellison And How Is She Involved In FTX?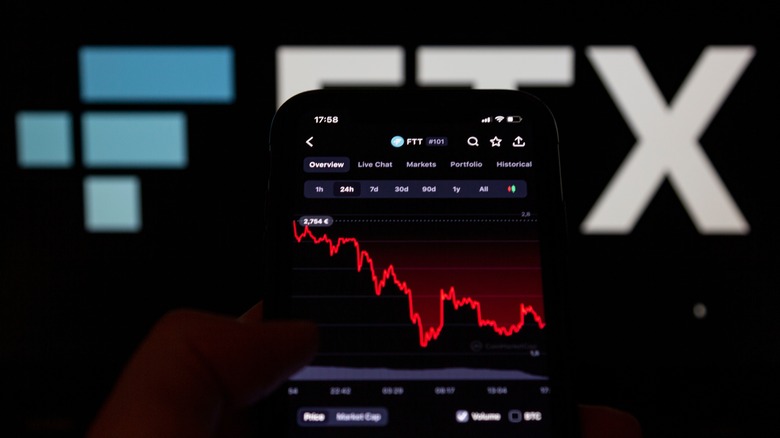 Rcc_Btn/Shutterstock
Amidst the media furore around the collapse of the cryptocurrency exchange FTX, several figures have occupied the spotlight. Most notable, of course, is ex-CEO Sam Bankman-Fried, at whose feet much of the company's mismanagement and potential malfeasance has been laid. Media outlets, SlashGear included, have also reported on John J. Ray III, the exchange's new CEO, an insolvency expert tasked, more or less, to sort out the mess.
However, a major player in the disaster has remained wisely silent. Caroline Ellison, former CEO of quantitative trading firm Alameda Research, is fundamental to the FTX story. Bankman-Fried founded Alameda and, even as he shifted his focus to FTX, he seems to have retained free access to that company's coffers. Per anonymous sources at CoinDesk, Ellison and Bankman-Fried were also romantically involved at various times during their working relationship.
So who is Ellison, anyway? What's her involvement with FTX? Here's what we know.
Rise to crypto stardom
As Business Insider reports, Ellison has done a sensible thing in response to a disaster of this nature – scrubbed her public persona off the Internet and gone silent. What we know about her comes largely from her pre-FTX life and what little of her online presence is still accessible.
A graduate of Stanford, Ellison began her career as a trader at Jane Street, the same quantitative trading company where Sam Bankman-Fried started out. Ellison was there just 19 months before Bankman-Fried recruited her for Alameda Research (via eFinancialCareers). While her initial role wasn't clear, per Ellison and others, SBF tended to be "cagey" about details in his businesses, a habit that has since turned out poorly. She was co-CEO as of October 2021 and sole CEO after Sam Trabucco stepped down in August of this year (via CoinDesk).
From that point on, things grew eventful and complicated for both FTX and Alameda Research. Both relocated to the Bahamas, a country known for its crypto-friendly laws. Executives at both businesses had an unconventional working and personal arrangement — up to 9 high-level FTX and Alameda employees cohabited and worked from a resort on the tiny island of New Providence. Stimulants were apparently popular. SBF famously described his work regimen on Twitter as "stimulants when you wake up, sleeping pills if you need them when you sleep." As for Ellison:
nothing like regular amphetamine use to make you appreciate how dumb a lot of normal, non-medicated human experience is

— Caroline (@carolinecapital) April 5, 2021
Bankruptcy and destruction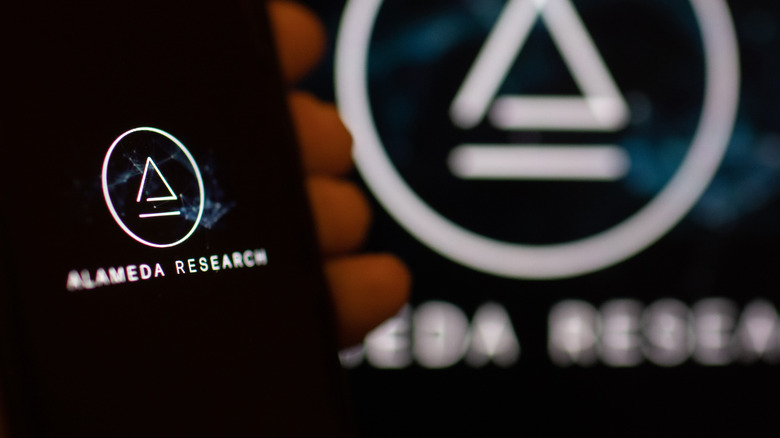 Bloomberg/Getty Images
While the collapse of FTX has been pitched as an abrupt catastrophe, what CoinDesk called "8 days in November" between thriving and bankrupt, alarm bells had been sounding for some time. Concern over the suspiciously close financial relationship between FTX and Alameda has haunted FTX since its founding. The Wall Street Journal quotes Alex Pack of Dragonfly Investing, who made an offer to Bankman-Fried, only to be told Dragonfly's money was only welcome if it supported Alameda's new crypto exchange, the nascent FTX. As Pack put it:
"Proposing to use our money, if we were to invest, to finance his new business to the detriment of the business we were investing in — that left a pretty sour taste in our mouths."
At that time, Bankman-Fried was still CEO of Alameda. In some ways, it appears he never left. Per the Journal, Alameda enjoyed a secret exemption to FTX's so-called "risk engine, an algorithm that functioned as FTX's primary safeguard to avoid bad debts. Alameda went straight through the safeguard, lending to and borrowing from FTX without restraint.
When it all came crashing down, Alameda Research had outstanding debts to FTX to the tune of $10 billion. As for Ellison? Pick your narrative. The New York Times describes her as a major malefactor in the FTX scandal. Intelligencer portrays her as another victim of Bankman-Fried's predatory behavior, a convenient surrogate to throw under the bus. Which story is true, if any, will have to wait until Ellison addresses the scandal herself.