PlayStation Tournaments Finally Launches For PS5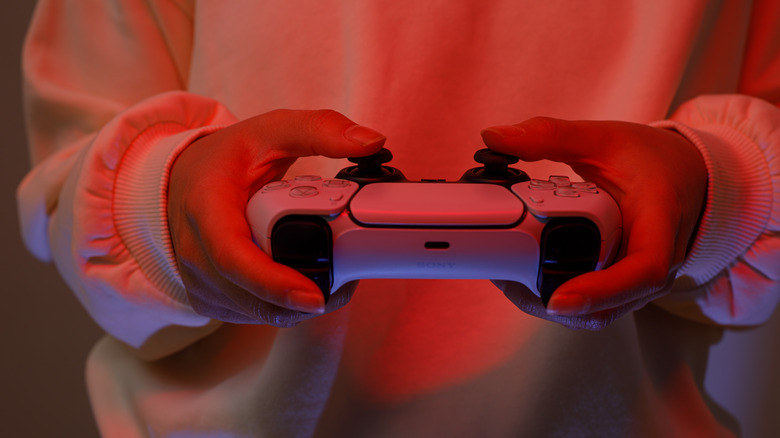 Girts Ragelis/Shutterstock
A long-awaited feature is finally coming to PlayStation 5. On Nov. 29, Sony announced the official release of PlayStation Tournaments, the latest on-console competitive gaming tournaments available on the system.
As Sony notes in its press release, it has been invested in e-sports and competitive gaming since 2016, when the company hosted its first tournament on PS4. At the same time, Sony's ongoing supply chain problems have complicated its position among serious esports investors (via Global-Esports). Some major e-sports titles like "League of Legends" and "Smash Bros" are system-exclusive (PC/Mac and Nintendo Switch respectively), locking Sony out entirely. Even in the case of major cross-platform projects like Overwatch and Fortnite, competitive players tend to favor PCs (via Business Insider).
Playstation Tournaments intends to tackle that problem head-on. Sony has chosen a slate of titles for its first tournament that illustrate PlayStation's strengths and have the potential to build a long term fanbase of competitive gamers dedicated to the platform.
A new challenger emerges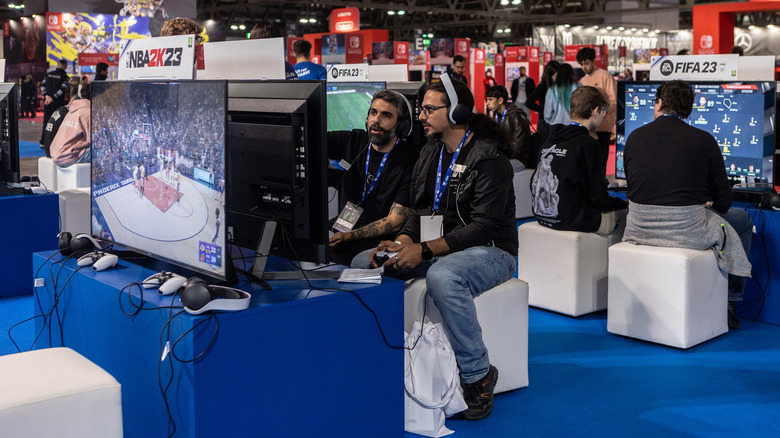 Emanuele Cremaschi/Getty Images
Per the press release, the first titles to get the Playstation Tournament treatment will be fighting game Guilty Gear Strive and sports sims NBA 2K23 and FIFA 23. Guilty Gear Strive is available on PS4, PS5 and Windows with an Xbox release slated for next year (via Gematsu). FIFA and NBA 2K23 are already available on all modern systems.
Sony is kicking off Playstation Tournaments with the Win-a-Thon event — a leaderboard tournament. Win-a-Thon is offering a variety of prizes for top performers, including new Playstation 5s and DualSense Edge controllers, plus ever-welcome cash. It has also redesigned the Tournament UI for greater convenience, making it easier for players to jump quickly into a competitive match.
Most importantly, Sony has committed to a busy schedule of on-console tournaments. While Sony hasn't announced specific dates, it has been clear that these new console-specific tournaments will be happening at regular intervals. If these draw sufficient interest, Playstation Tournaments could finally establish Sony as a major name in large-scale competitive gaming.