26% Of People Said This Was The Coolest Feature Of The Steam Deck - SlashGear Survey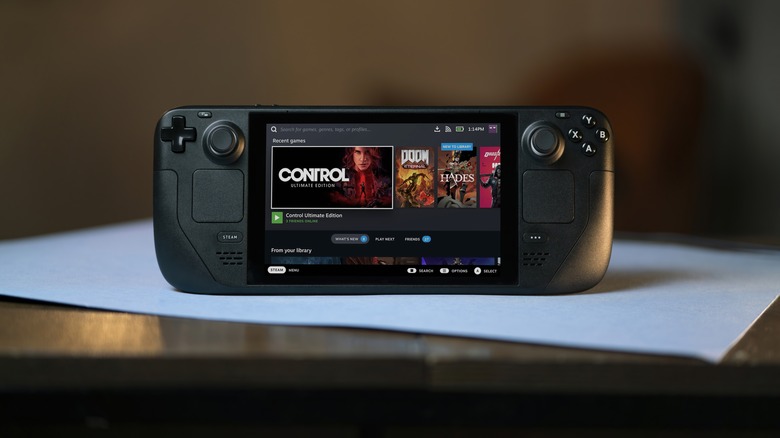 Mr.Mikla/Shutterstock
Valve didn't invent handheld gaming with the Steam Deck, but it certainly pushed the boundaries enough to make the global portable collective take notice. It's not just that you can play Steam games on a device that fits in your everyday carry — regardless of how cool that is — but it also unlocked a litany of other capabilities that many weren't sure would be possible prelaunch. Now that it's out and getting into more hands, the citizens of tinker-ville are uncovering all sorts of cool things you can do to enhance the Steam Deck experience.
In a recent SlashGear poll among 607 respondents in the U.S., we asked you what the coolest feature of the Steam Deck is, and the answers may surprise you. A majority of respondents (26% of you, to be exact) say live streaming directly from OBS is the best — beating out the ability to play classics on emulators, and eking out more battery life by limiting some of its power.
Stream from anywhere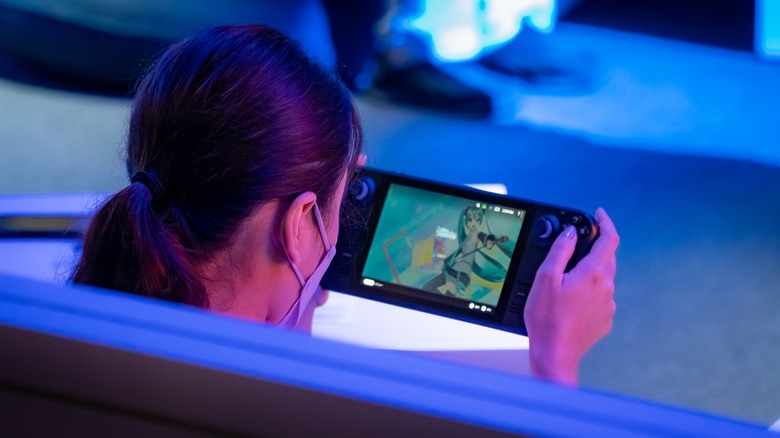 Dasian/Shutterstock
Mobile live streaming has been popularized thanks to the proliferation of video-centric social media platforms, so it only seems appropriate that people are most excited about this on the Steam Deck. No one likes being tethered to their desk 24/7, even if all you're doing is gaming and hanging out with your chat on a live stream. Now, you don't need to compromise so much.
To be clear, this isn't official functionality provided by the Steam Deck, though many are still hopeful such a tool arrives as OBS is now available from the Steam store. The Steam Deck uses a custom Linux fork as its backbone, so it's possible to simply download OBS from the applications menu in Desktop mode and link it to your Twitch account. You'll get most of the tools you're already familiar with (per KCYON Gaming on YouTube), including the ability to add multiple sources (yes, even an external webcam). The resulting stream is surprisingly smooth, with many able to get close to the ideal 6,000 mbps bitrate without using even half of the CPU's power.
Other popular Steam Deck features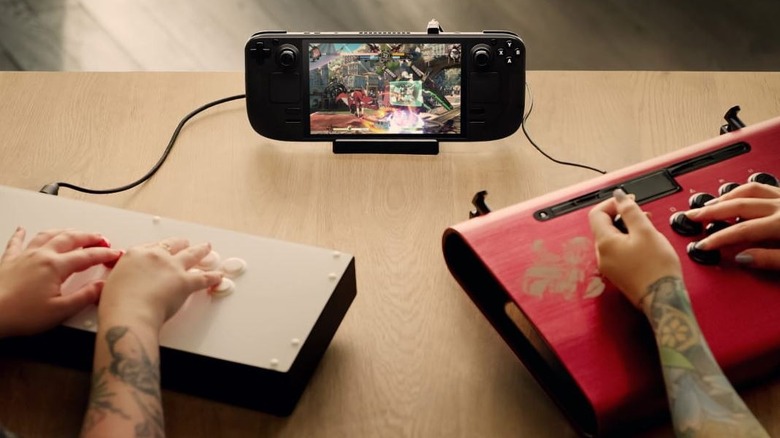 Pierre Lecourt / Flickr
Behind OBS streaming, 21.58% of you love the ability to add emulators to SteamOS, giving you even more choices for games that you can't find in the Steam store. According to nearly 20% of respondents, half-rate shading — essentially, reducing the graphical fidelity of your games — is an ideal solution to squeezing more battery life out of the Steam Deck to extend your gaming sessions. Half-rate shading can cause lots of ugly problems in games, but it sounds like having prolonged sessions is more important than a pretty game for many of you.
That you can add a mouse and keyboard into the mix seems to be another popular feature among 18.78% of respondents, which helps for the many click-intensive games available, as well as shooters who want more precision to land skill shots. Surprisingly, only 13.67% of you appreciate the ability to add an external GPU the most, likely because it's neither portable nor easy to hook up, according to Tom's Hardware. However, if you just have to play a game in full 4K, Ultra quality glory using nothing but the Steam Deck, at least you know it's possible.