PlayStation Black Friday Deals Serve Up PS5 Accessories, DualSense, And Game Discounts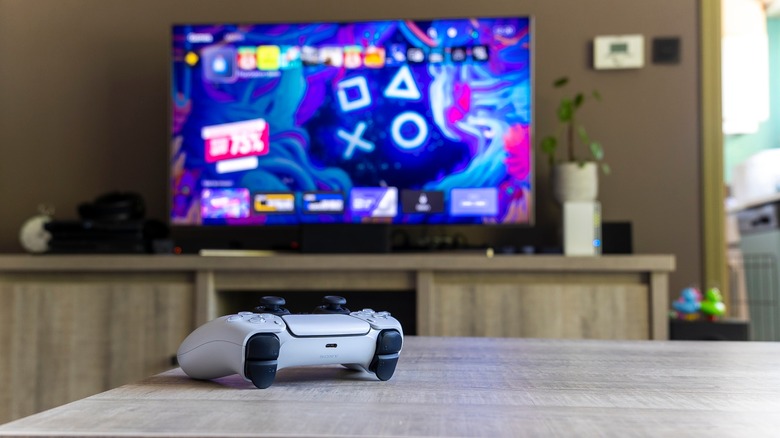 Joeri Mostmans/Shutterstock
Now that we've reached the midpoint of November, it's only a short wait until the lion's share of Black Friday and Cyber Monday deals reach stores worldwide. In fact, some deals are already live — well ahead of the holiday season schedule. This is usually the case for highly coveted tech like new laptops, but you'll likely see all sorts of deals popping up this week.
Earlier today, Sony released its own Black Friday deals, and it includes some pretty serious discounts across its PlayStation catalog. Primarily, Sony offers a sweet 25% discount off of its premium subscription for PlayStation 4 and PlayStation 5 owners — PlayStation Plus — which allows participation in online multiplayer between PlayStation consoles in select games. The premium service also allows access to a significant back-catalog of games, scaling in breadth depending on whether you've opted to subscribe to the PlayStation Plus Essential, Extra, or Premium plan.
There are a ton of other discounts on offer here as well, including PS5 accessories like extra DualSense controllers, accompanying DualSense Charging Stations, and even the high-quality Pulse 3D headphones — which, from our experience, are great for listening to Spotify across the room while working on other tasks. Naturally, you're going to want to purchase an extra controller (or several) if you plan to play PlayStation 5 games with friends or family during the holidays when it's cold outside, so this is likely the best time to snag some. Hand in hand with that, DualSense Charging stations can make it easier to keep your controllers charged so there's rarely any downtime — perfect for those long nights of gaming.
PlayStation 5 games get the deepest discounts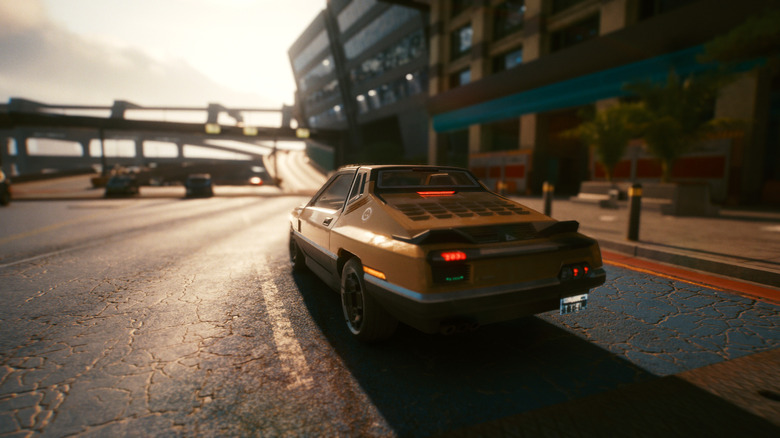 SlashGear/Gabriel Moss
You can catch the complete list of discounts from Sony's PlayStation Black Friday 2022 store page, but it's immediately clear that the heaviest price cuts belong to the games themselves.
Sony's headliners here are the PS4 and PS5 editions of "Spider-Man: Miles Morales," which get a 60% cut, followed by "Grand Theft Auto V: Premium Edition" (PS4), "Cyberpunk 2077" (PS4 and PS5), "NBA 2K23 Standard Edition" (PS5), and "EA Sports Madden NFL 23" (PS4), which all receive a 50% discount during the Black Friday sale.
But that's just the tip of the iceberg. There's an eye-boggling list of games you can currently buy at discounted prices, especially if sports games and superheroes aren't your thing. Everything from "Diablo 2: Resurrected," "Gran Turismo 7," "Final Fantasy 7 Remake Intergrade," "Metal: Hellsinger," and "Sackboy: A Big Adventure" are currently enjoying some form of price cut on the PlayStation Store. Now may be the best time to stock up your gaming shelves before the holiday season begins in earnest.
That said, it doesn't seem like there's any direct discount on the PlayStation 5 console itself, which still sits at its regular MSRP of $500. The PlayStation Black Friday 2022 sale is set to run between today and November 28 at 11:59 PM local time. Of course, you'll want to make sure your PlayStation Network account in good order so you can jump right in and start playing all your new multiplayer games.