No More World Of Warcraft Or Overwatch 2 For China As Blizzard Ends Relationship With NetEase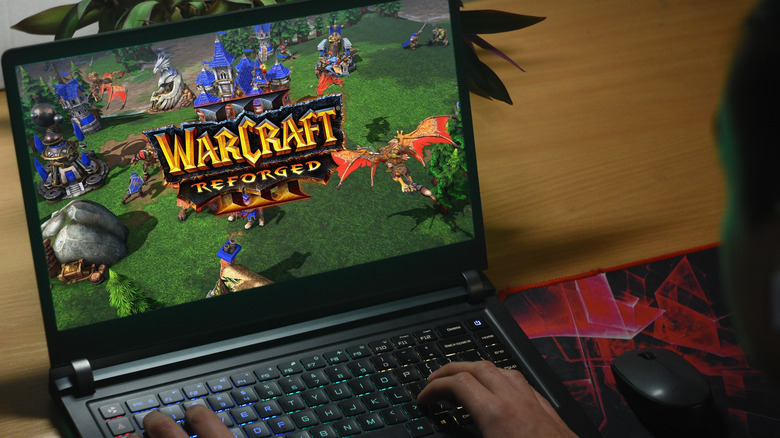 Pryimak Anastasiia/Shutterstock
What seemed impossible for years has now happened: Activision Blizzard is largely moving out of the Chinese market, and it's taking its games with it. This is a huge change, seeing as China has some of the most dedicated players when it comes to Blizzard games, but due to the country's very strict content regulations, it was impossible for Blizzard to release its games directly. Instead, the company has for years now relied on a third-party agreement in order to bring its titles to China. This agreement is coming to an end very soon, but it won't be getting renewed, and there seems to be quite a bit of drama behind the scenes.
Activision Blizzard has had an ongoing agreement with NetEase, which is one of China's largest gaming companies, since 2008. Due to the censorship rules in China and various content regulations, games often need to be altered in order to be playable in China. This YouTube video illustrates the differences between the international version of "World of Warcraft" and the one played in China. Skulls, bones, and gore are all prohibited, which means that the game had to be significantly changed, with character models and sceneries all being revamped to meet the Chinese requirements. The previous rules, already strict, were made even worse when China also banned gambling and any traces of blood in video games (via SCMP).
Based on the agreement with NetEase, Activision Blizzard was able to bring its games to that audience while ensuring that all the regulations were being met. This included titles like "World of Warcraft," "Overwatch 2," "Hearthstone," "Heroes of the Storm," "Warcraft III: Reforged," "Diablo III," and "Starcraft." It seems that in just a couple of months, all of that will be gone for good.
The companies don't appear to be parting on good terms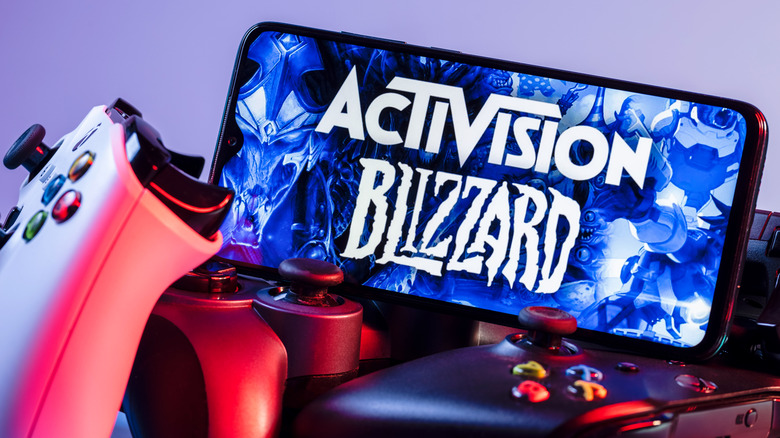 Sergei Elagin/Shutterstock
Both Activision Blizzard and NetEase announced that they were unable to reach a new agreement. Their current agreement for the games mentioned above ends on January 23, 2023, and after that, those games will be taken offline in China indefinitely. "Diablo Immortal," which is a new title released in 2022, will continue to be available as it is covered by a separate agreement, says NetEase. The company went on to say: "We have put in a great deal of effort and tried with our utmost sincerity to negotiate with Activision Blizzard [...] however, there were material differences on key terms and we could not reach an agreement."
On the other hand, the statement released by Activision Blizzard also doesn't sound great. The comment reads: "The two parties have not reached a deal to renew the agreements that is consistent with Blizzard's operating principles and commitments to players and employees." Meanwhile, a LinkedIn post from Simon Zhu, the president of NetEase Games, shows a great deal more bitterness. Zhu said: "One day, when what has happened behind the scene could be told, developers and gamers will have a whole new level [of] understanding of how much damage a jerk can make."
Behind all the quiet drama lies a difficult reality for gamers, some of whom must have spent tens of thousands of hours playing Activision Blizzard games since 2008. In January 2023, those games will go offline and there's no telling if they'll be back. It's unclear whether using a VPN might be an option for Chinese players in order to access international servers, but even if it will be, they will lose their characters and accounts and will have to start anew.