Netflix Adds A New Feature To Let You Kick Off Moochers
Netflix has come a long way from the days when it used to love people sharing their streaming account credentials. Stung by cut-throat competition and the ballooning cost of making A-list movies, the company is now doing everything it can to crack down on password sharing. The latest step in that direction is letting a user effortlessly remove devices logged in using their account.
In an official blog post, Netflix has announced a new feature called "Managing Access and Devices" that shows you a list of all the devices that were streaming content using an account until recently. The device cards show the name of the user profile, the device type (phone, TV, or computer), the last time a certain device was active, the approximate location (city and state name), as well as the IP address for the last account login.
In a nutshell, it's somewhat like a dashboard of all the devices that have recently logged in to an account and streamed content. Netflix says this was a "much-requested feature to help members manage their account security."
Kick out freeloader devices with one click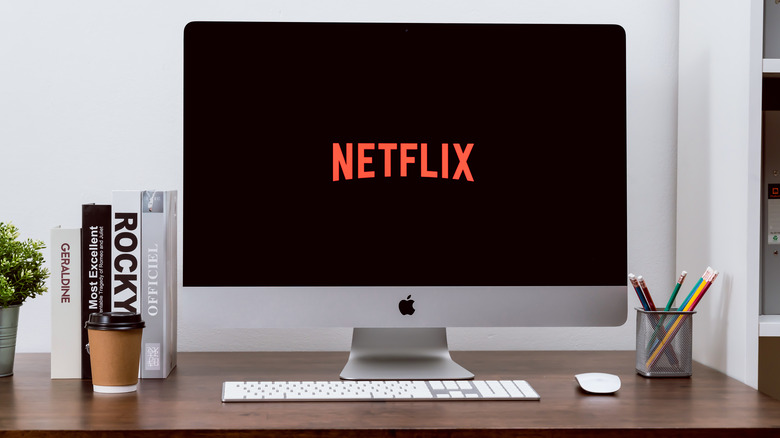 sitthiphong/Shutterstock
While offering a device dashboard is a convenient addition, the real purpose is to kick off moochers that may have asked for temporary access to an active Netflix account and have continued to enjoy the convenience ever since. To that end, each device card appearing on the dashboard will have a "Sign Out" option.
With a click on the "Sign Out" button for a logged-in device, users will be able to revoke account access for that device, preventing it from watching any more content. The new "Managing Access and Devices" feature is now rolling out for Netflix users on Android, iOS, and the web. On this page, Netflix also recommends users change their account's password, however, that's not necessary for kicking off a device from accessing the account any further.
The new feature addition follows the introduction of a new system that lets an account owner kick off a freeloader with their profile data intact. The streaming giant has also rolled out a cheaper ad-supported plan that lures users towards a fresh subscription with a cheaper asking price, with a few ads sprinkled in between their binge-watching sessions.