Netflix Moochers Can Now Transfer Their Profile, Even If They're Kicked Out Of Original Owner's Account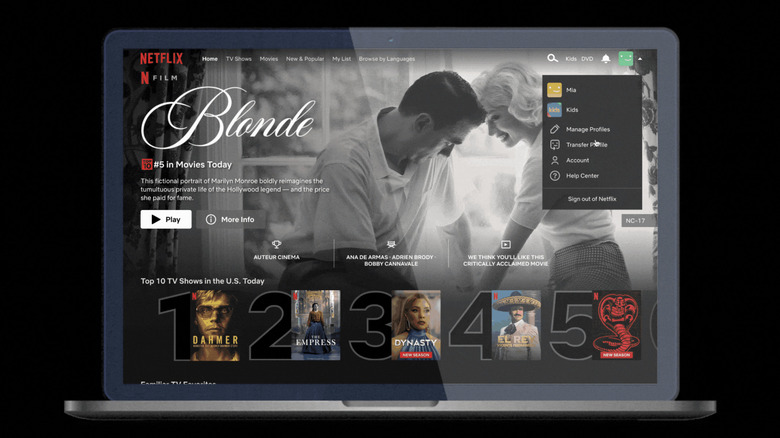 Netflix
Moving from being a fan of users sharing passwords to plotting against the moochers in the past several years, Netflix has come a long way. All those months spent testing and not-so-subtly warning users that a subscription should stay within the walls of a household, Netflix is finally rolling out a feature to boot off the freeloaders without hurting their profiles.
Say hello to Profile Transfer, a new feature that lets you take your profile from one account and turn it into a fresh membership account. To put it the other way, if the account owner is a benevolent soul, they can let you move out with all your profile details intact and start paying for your own subscription, instead of downright deleting the moocher's profile or secretly changing the account password.
When the Profile Transfer protocol is enabled, all the accompanying details like viewing history, My List, saved games, and most importantly, the personalized content recommendations will also be carried with the profile. From there, the account owner can set up a separate membership for the soon-to-be-banished user profile.
It's time to get your own Netflix account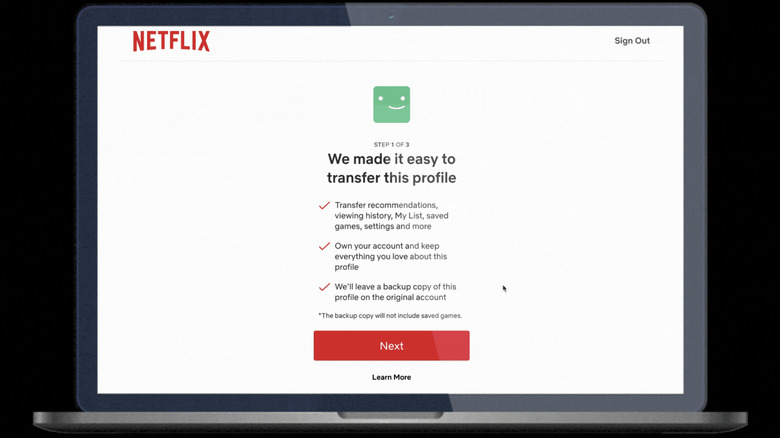 Netflix
In order to convert a profile into a separate paying account, follow these steps: 
Click on the profile icon in the top right corner to open a drop-down menu.
In the drop-down menu, select the new Transfer Profile option.
On the next page, Netflix will ask you to enter a fresh email address that will be linked to the ejected profile and the password for logging in to that new account.
Once those details have been furnished, proceed to the payment details page and finish the new account setup.
Netflix says that the Profile Transfer feature will be released globally starting today, and users will be notified about its availability via email. The feature is optional and can be turned off. The official press release takes a very benign approach to explaining how "your Netflix profile be a constant in a life full of changes," but in reality, the company has been dreaming of ways to tackle the password-sharing problem that was eating into its revenues.
The streaming goliath has even experimented with a feature that will let users turn a profile into a sub-account. The key benefit here is that instead of paying a full subscription fee for a solo membership, the sub-account will pay a slightly lower subscription fee. Netflix has also been warning users via prompts, asking them to verify whether they are members of the same household if they log in to the account from a different location.