Netflix's Next Evolution May Be Live Sports Streaming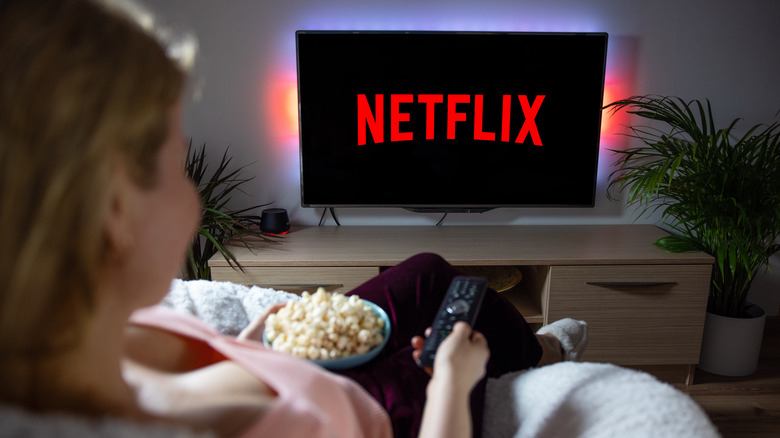 Kaspars Grinvalds/Shutterstock
If you thought that Netflix was strictly a source of binge-streaming movies and TV shows, you may need to change that mindset soon. It seems that Netflix may be exploring an unexpected source of revenue — live sports. If the rumors prove to be true, will Netflix be able to compete against the giants, or will it be aiming for smaller leagues to start with?
It's not exactly a surprise that Netflix might want to increase its subscriber count. To do this, the company has explored different options. It recently added an ad-supported pricing tier, following in the footsteps of some other streaming services that have already done so, such as Disney Plus.
Netflix also taps into the gaming market to some extent, increasing its game catalog, and it battles account sharing on a regular basis. Whether these things are working or not, live sports just might be able to do the trick — only it's not that simple.
Surfing, tennis, or cycling -- what's it going to be?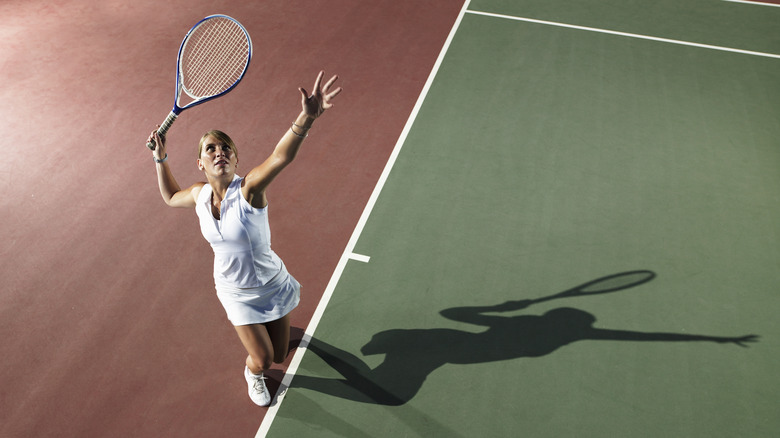 Ryan Mcvay/Getty Images
As reported by the Wall Street Journal, people familiar with the platform have been whispering about Netflix wanting to tap into the live sports market in some way. Netflix seems to have targeted tennis first, including a bid for streaming rights for the ATP tennis tour in Europe. The company also toyed with the idea of bidding for some Women's Tennis Association competitions, to be aired in the U.K., as well as cycling events.
Nothing seems to have come of those bids so far, though, but it's clear that Netflix might be trying to make something happen. The Wall Street Journal reports that Netflix might be interested in targeting lower-profile leagues first, seeing as the big events are very expensive to bid on. Netflix might also want to approach this entirely differently, and instead of aiming for smaller leagues in well-known sports, it could try to turn sports like surfing into bigger, more profitable events.
There's a lot of money to be found in live sports — after all, watching a match or a competition live is much more rewarding than checking the scores on the news the next day. If Netflix makes a successful entry into that market, it could improve its subscription numbers in a considerable way.