Leak Claims Some Twitter Users Won't Have To Pay For The Verified Badge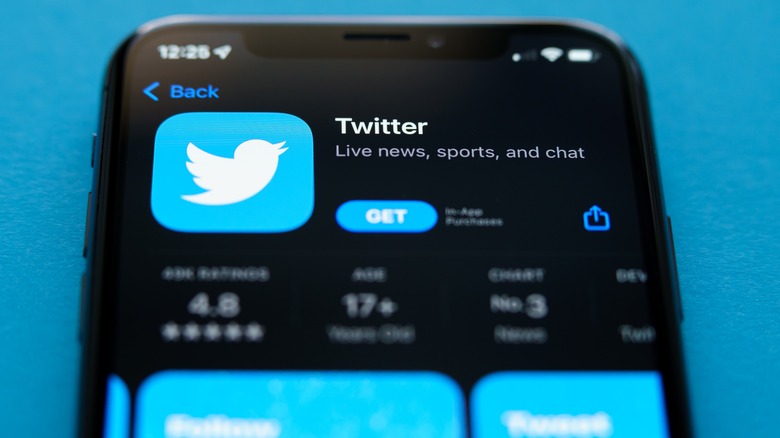 DVKi/Shutterstock
The Twitter Blue subscription plan — specifically the way Elon Musk plans to tie the verified badge to it — has proven unpopular with many people. Some critics cite concerns that implementing a pay-per-badge scheme will devalue the blue checkmarks, making it hard to tell which accounts are authentic and which aren't. It seems Twitter will attempt to deal with that by having a no-second-chance policy on banning impersonators, though some pessimists think that rule is mostly about preventing people from impersonating Musk himself.
Regardless of how you feel about some of the changes, the idea of paying $8 per month to keep a verified badge you originally received for free is less than appealing — and that may explain a big exception revealed in a newly leaked document. Assuming the information is accurate and Twitter doesn't change its mind in the near future, it looks like existing verified users will get to keep their checkmarks even if they refuse to pay for them.
Verified users spared, but everyone else has to pay up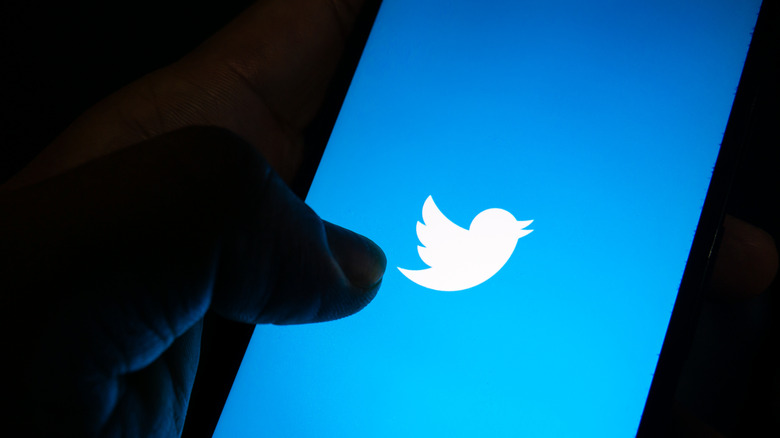 khak/Shutterstock
The claim comes from The Verge, which cites leaked "internal FAQ" as the source of the information. Among other things, the leak reportedly revealed that existing Twitter users who have the verification badge will get to keep the blue checkmark on their profiles even if they don't sign up for the $8 per month Twitter Blue subscription. However, that reprieve may only be temporary, as the leak allegedly states that the loss of the verification status won't be implemented "at this time."
The sub-labels found on some Twitter accounts, such as the "United States government official" sub-label under the POTUS account, will also reportedly be added to the accounts belonging to "large brand advertisers," assuming those advertisers are already verified. The label will reportedly state "Official," which indicates that Twitter may be planning to address concerns about the loss of verified badges as an actual indication of verification — though it's unclear why that label would only be given to accounts that were verified during the pre-Musk era. 
The new Twitter Blue verified badges were originally said to be scheduled to go live today, but a more recent leak indicated the date has been bumped to November 9 over election concerns. Those concerns were directly related to the verification change, as letting anyone buy a badge would potentially open the floodgates for bad actors who want to meddle with the election season.