This $3.36 Billion Crypto Seizure Set A US Record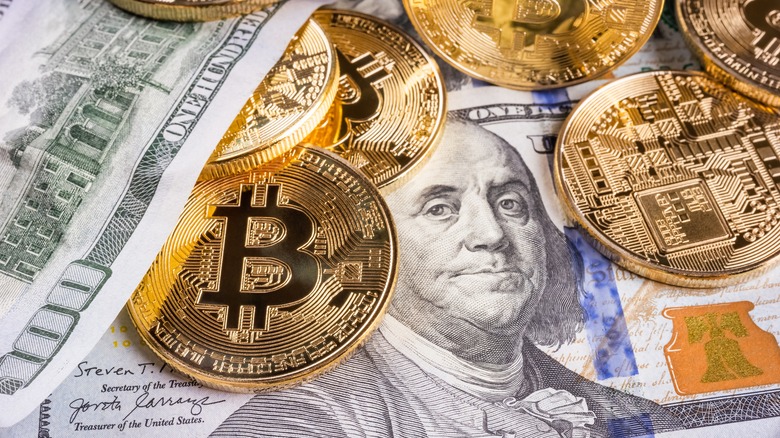 Lebid Volodymyr/Shutterstock
The U.S. Department of Justice has reported one of the biggest Bitcoin seizures ever, and the amount of money recovered is truly staggering. At the time, the amount seized was the highest crypto-related financial seizure that the Department of Justice has ever seen. To this day, nearly a year later, this is the Department's second-highest financial seizure. We're talking about an unthinkable amount of Bitcoin, reaching above 50,000 coins, and the actual dollar amount is a lot higher.
It's no secret that Bitcoin is worth a whole lot, even though the value of cryptocurrencies has plummeted. According to Coingecko, at the time of seizure on November 9, 2021, one Bitcoin was worth a whopping $67,617. These days, as of November 7, 2022, the coin's value has dropped all the way down to $20,760. This means that when the crypto was first discovered and claimed, it was worth $3.36 billion, but now, the amount is closer to $1.04 billion at the time of writing. While it may have gone down in value, it's the Bitcoin amount that really counts, and it remains just as massive as it was in 2012 when the defendant, James Zhong, first obtained it.
The Bitcoin was illegally obtained on the dark web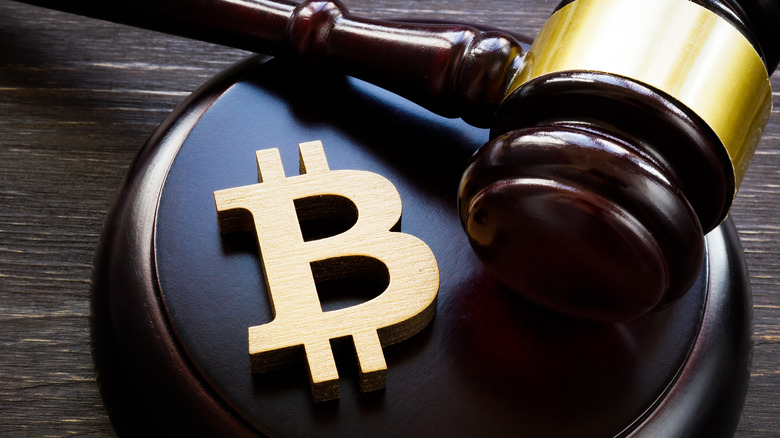 Designer491/Getty Images
According to the Department of Justice, James Zhong illegally obtained over 50,000 Bitcoin back in September 2012, and to do this, he committed wire fraud on the dark web. The dark web is a series of networks that is much better concealed and anonymous than regular internet destinations. As a result, it's often used for illegal reasons, such as selling drugs and weapons. Zhong used one of the illegal marketplaces present on the dark web at the time, known as Silk Road, to carry out the fraud — but he didn't actually buy or sell anything in order to rack up the 50,000-Bitcoin fortune.
Zhong triggered very quick transactions that abused what seems to have been a bug in the Silk Road system, receiving much more Bitcoin than he initially deposited. Over a few days, he accumulated over 50,000 coins, back then only worth around $13 per coin (via Bankrate). Over the years, Zhong concealed a large portion of his fortune across multiple cold wallets; he also made a sizeable investment in a company and bought some precious metals. All of that was seized, and the defendant pled guilty to a charge of wire fraud. He is scheduled to be sentenced in February 2023.
 Tyler Hatcher, the IRS-CI special agent in charge of the case, summed it up as such: "This case shows that we won't stop following the money, no matter how expertly hidden, even to a circuit board in the bottom of a popcorn tin."