Nintendo Black Friday Deals Feature A Familiar Switch Bundle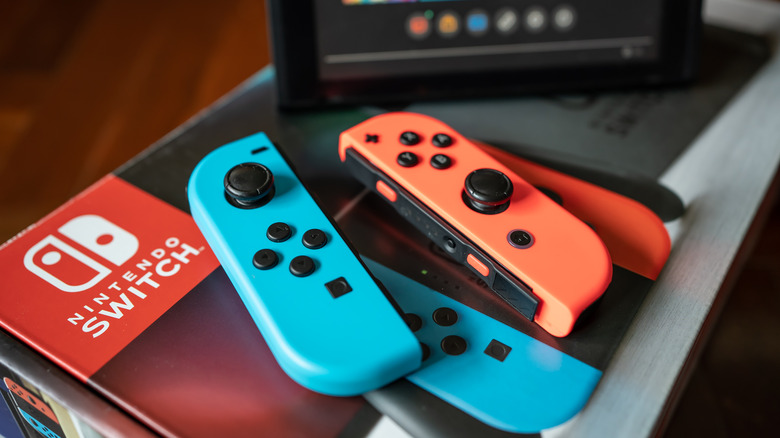 Wachiwit/Shutterstock
We may receive a commission on purchases made from links.
The Black Friday holiday season is just around the corner, and brands have gradually started sharing details about what to expect from them this time around. Among the first of these brands is Nintendo, which has had a long history of repackaging older Black Friday deals as new ones (via Business Wire). This year is turning out to be no exception, as the company just shared the details of most of its 2022 Black Friday deals. As the case was in November 2021, most of Nintendo's deals are near-identical to the ones from last year and the year before.
Nevertheless, while the options may seem unexciting for people expecting more from Nintendo, there is no denying that Black Friday deals are often the best time to buy Nintendo Stuff. This is primarily because the company is known to be especially stingy when offering discounts on its consoles and games.
All of Nintendo's 2022 Black Friday deals will go live starting later this month. They will be active across select Nintendo retailers (including Amazon, Walmart, Target, Best Buy, GameStop, and others) and the My Nintendo Store. In addition to these deals, the company also announced that several digital deals will be exclusively available via the Nintendo eShop on the Nintendo Switch console. However, the company has yet to share details about promotion timings and featured games that will be available on the eShop.
Nintendo's 2022 Black Friday Deals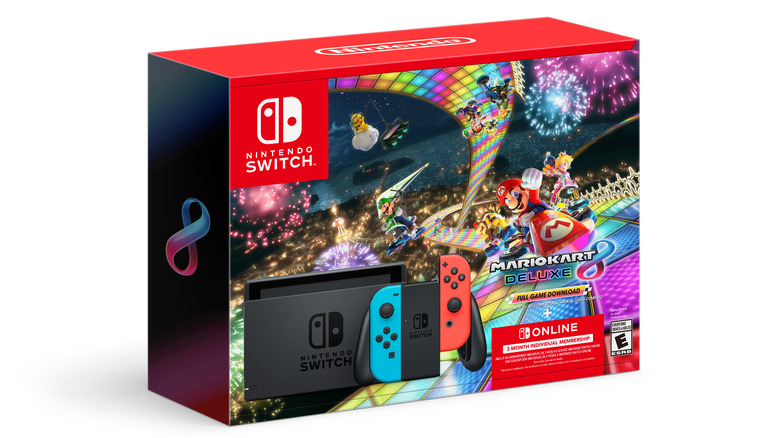 Nintendo
Starting November 20, users will have the opportunity to buy the Nintendo Switch with the Neon Blue & Neon Red Joy-Con + "Mario Kart 8 Deluxe" and a 3 Month Nintendo Switch Online Individual Membership for $299.99. This adds up to a total savings of $70, which isn't too shabby.
Nintendo has also announced a $20 discount on a host of games that include "Mario Party Superstars," "The Legend of Zelda: Breath of the Wild," "Animal Crossing: New Horizons," "The Legend of Zelda: Link's Awakening," and "Fire Emblem Warriors: Three Hopes and Bravely Default II." With the discount, the prices for these titles come down to $39.99 instead of the usual price of $59.99. Those interested in "WarioWare: Get it Together!" and "Big Brain Academy: Brain vs. Brain" can get them at a 33% discount. Users also get the chance to score a massive $40 discount on "Mario Kart Live: Home Circuit," bringing its price down to $59.99.
Nintendo also used its press release to talk about the Nintendo Switch Online + Expansion Pack, a membership offer with the benefits of the standard Nintendo Switch Online membership that also includes access to classic Nintendo 64 and SEGA Genesis games. This expansion pack also allows downloadable content from "Mario Kart 8 Deluxe – Booster Course Pass," "Splatoon 2: Octo Expansion," and "Animal Crossing: New Horizons – Happy Home Paradise" at no additional cost. It is also pertinent to note that members subscribed to the Nintendo Switch Online + Expansion Pack can get double My Nintendo Gold Points on the purchase of select eligible games between November 1, 2022, and January 31, 2023 (via Nintendo).